Before we get to our winner, let's introduce this week's guest designer: Liz M.!!
Hi, my name is Liz of Liz's Paper Loft! I'm so excited to be a Guest Designer for Everyday Cricut, this is really a thrill for me! I live in the San Francisco Bay Area and am married to a man that understands my need to be creative. We have two daughters and we're almost empty nesters…almost..

. I work part-time for a real estate company as a file auditor to support my habit...my love for paper, embellishments, and all things crafty! I have been a crafter since I was a little girl, however my obsession for scrapbooking started 18 years ago then stamping shortly thereafter. However, my obsession took on a whole new meaning when I received my Cricut Expression, Christmas 2006. I have learned over the years that I create better alone, but love and NEED the social part of crops!
This January will be three years that I've been blogging, loving every minute of it! It's given me the chance to become friends with many across the country and the world, even meeting some in person! Currently I'm on three design teams, My Creative Time, EAD Designs, and Jinger Adams which keep me fairly busy!

I want to give a BIG THANK YOU to Joy and Melanie for this fun week that I'm about to experience!
Let's give Liz a big welcome to Everyday Cricut - be sure and check out her blog here:
Liz's Paper Loft
Liz is very talented and we are really excited that she agreed to be our guest designer this week! Thank you so much, Liz!!
And now for our winner of the Sugar and Spice cartridge:
The winner is: Bree B. who left the comment below:
Bree, please contact us at cricutchristmas@gmail.com with your full name, address and what you won. You have two weeks to claim your prize. Congratulations!!
Be sure and check out Joy's and Melanie's personal blogs for more creative goodness at
Obsessed with Scrapbooking
and
Courtney Lane Designs!
Click
HERE
to learn how to leave comments.
Click
HERE
to learn how to find OVER 600 project ideas on this site! Have a great day!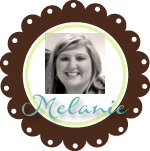 Subscribe to Everyday Cricut
to learn more about ways to use the Cricut in your cardmaking and scrapbooking!