Hello, everyone!
I have received tons of emails asking if the
Artiste cartridge
is still available. I know I have addressed this, but some people did not see my post about it, so I wanted to make it 100% clear.
Yes, the bundle is still available at the $99 price. However, you only have until the end of the month to get the double stamp set and the September stamp of the month. Now these additional perks (especially the double stamp set) is why you should pick up the
Artiste cartridge
this month. This is because you get three additional stamp sets for $10! It is an amazing deal!
I am including pictures of all the projects I have made using this cartridge just in case some of you have missed them!
September Specials
Between September 1st-30th, get your

Cricut Artiste cartridge for $99.00.

The Cricut Artiste

bundle includes:


- Cricut Artiste (suggested retail price of $ 59.99), Three Stamp Sets (retail value of $17.95 each), & Three Dimensional Element chipboard sets (retail value of $4.95 each). That is a total recommended retail price of $128.69 for the much lower price of $99!

- Because you spent over $35, you can now purchase the It's Your Day stamp set for $5.00. This is a $35.90 value stamp set for only $5!
September Stamp of the Month
for $5.00 a value of $17.95!(coordinates with the Art Philosophy cartridge)
That is a total of 6 stamp sets, 1 cricut cartridge, and 3 sheets of chipboard for only $109.00 before tax and shipping!
YOU SAVE ==> $78.54
To order click here ==>
Melanie's Close To My Heart website
Have a great day!
Be sure and check out Joy's and Melanie's personal blogs for more creative goodness at
Obsessed with Scrapbooking
and
Courtney Lane Designs!
Click
HERE
to learn how to leave comments.
Click
HERE
to learn how to find OVER 600 project ideas on this site! Have a great day!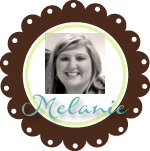 Subscribe to Everyday Cricut
to learn more about ways to use the Cricut in your cardmaking and scrapbooking!