Hello, everyone!
Yesterday was Hello Thursday and as usual I am announcing those cartridges AND giving away a cartridge. Now, I know that these cartridges might look familiar. That is because I have been making things with them for several weeks. Provo Craft did not make their official announcement though until yesterday. These cartridges are available NOW online and at your local Walmart.
Trick or Treat Lite
: This cartridge is lots of fun and very cute! It is perfect for those of you who still have little ones or need to scrapbook those pages of the little ones. Also, if you are a homeroom mom....this is a MUST!
Dino Play Lite
: This is perfect for those little boys in your life. If mine was still small I would use this to decorate his room! How cute would these dinosaurs be cut in vinyl!?!
Teddy Bear Parade Lite
: This is a must have with or with out kids! Who could say no to these little bears?
Pirates and Mermaids Lite
: This cartridge is great for all kinds of things. I am going to use it to scrapbook my Caribbean cruise I went on a few years ago. My mom and I went on a pirate tour and this is going to be perfect!
Thanks for stopping by today! Now it is time to hop on over to our blogs to see the HT giveaways!
click here -->

Courtney Lane Designs
and
click here ==>

Obsessed with Scrapbooking
Only 9 days left to take advantage of the September specials! Make sure you place an order of $35 or more, so you can get your paws on the double stamp set!!
September Specials
Between September 1st-30th, get your

Cricut Artiste cartridge for $99.00.

The Cricut Artiste

bundle includes:
-
Cricut Artiste
(suggested retail price of $ 59.99), Three Stamp Sets (retail value of $17.95 each), & Three Dimensional Element chipboard sets (retail value of $4.95 each). That is a total recommended retail price of $128.69 for the much lower price of $99!
- Because you spent over $35, you can now purchase the It's Your Day stamp set for $5.00. This is a $35.90 value stamp set for only $5!
September Stamp of the Month
for $5.00 a value of $17.95!(coordinates with the Art Philosophy cartridge)
That is a total of 6 stamp sets, 1 cricut cartridge, and 3 sheets of chipboard for only $109.00 before tax and shipping!
YOU SAVE ==> $78.54
To order click here ==>
Melanie's Close To My Heart website
Have a FABULOUS Friday!
Be sure and check out Joy's and Melanie's personal blogs for more creative goodness at
Obsessed with Scrapbooking
and
Courtney Lane Designs!
Click
HERE
to learn how to leave comments.
Click
HERE
to learn how to find OVER 600 project ideas on this site! Have a great day!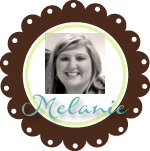 Subscribe to Everyday Cricut
to learn more about ways to use the Cricut in your cardmaking and scrapbooking!