Hello, everyone!
Today I wanted to cue everyone in on a cool new contest hosted by Provo Craft!
Basically, they are revealing 5 keys from the NEW Create A Critter 2 cartridge.
Then you will log in to the Cricut Craft Room and get free access to these images.
Next create a project using the free images. Prizes will be awarded in the Scrapbooking, Home Décor, Card Making, and Fabric categories.
Lastly, upload the project to the Cricut Project Center and include your instructions.
The grand prize is complete and total access to all of the cartridges in the cricut library via the Cricut Craft Room. PLUS both 9/6/12 Hello Thursday cartridges!
The prizes for each category are both 9/6/12 Hello Thursday cartridges!
How fantastic is this! To increase you changes to win you can enter as many times as you like!
Click here to view the contest website ==>
Create a Critter Sneak peak Design contest
Thanks for stopping by this week! I have a cool project posted on my other blog. Click here to check it out ==>
Courtney Lane Designs
Don't forget we are giving away the Teresa Collins Chic and Scary Cartridge!
How can you win?
1) Leave a comment below - will you participate in the contest?
2) Subscribe or follow the blog.
That's it!
Winner will be announced on Sunday, September 2, 2012 and has two weeks to claim prize. Allow 4-6 weeks to receive.
August Specials (last day to get the August stamp of the month)
Between August 15-31, get your

Cricut Artiste cartridge for $99.00.

The Cricut Artiste

bundle includes:
- Cricut Artiste (suggested retail price of $ 59.99), Three Stamp Sets (retail value of $17.95 each), & Three Dimensional Element chipboard sets (retail value of $4.95 each). That is a total recommended retail price of $128.69 for the much lower price of $99!

- Because you spent over $35, you can now purchase the It's Your Day stamp set for $5.00. This is a $35.90 value stamp set for only $5!
- Because you spent over $50, you can now purchase the
August Stamp of the Month
for $5.00 a value of $17.95! The very last day to get this stamp set!
That is a total of 6 stamp sets, 1 cricut cartridge, and 3 sheets of chipboard for only $109.00 before tax and shipping!
YOU SAVE ==> $78.54
Also, if you order from me this month I will put you in a drawing to win a brand new Cricut E2 machine with purple endcaps!
To order click here ==>
Melanie's Close To My Heart website
Have a FABULOUS Friday!
Be sure and check out Joy's and Melanie's personal blogs for more creative goodness at
Obsessed with Scrapbooking
and
Courtney Lane Designs!
Click
HERE
to learn how to leave comments.
Click
HERE
to learn how to find OVER 600 project ideas on this site! Have a great day!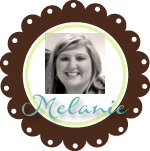 Subscribe to Everyday Cricut
to learn more about ways to use the Cricut in your cardmaking and scrapbooking!