Hello, everyone!
I hope you all had a great weekend. I spent mine watching the Olympics. There is just something about the world coming together peacefully that makes me all warm and fuzzy. My favorite events are men's basketball, women's gymnastics, and men's swimming. What is yours?
Today's card is something that I made for Joy's birthday, so Joy avert your eyes ;-) It is made using the
Close To My Heart Artiste cartridge
and the Cricut Craft Room. Now, as most of you know, Artiste goes on sale Wednesday morning. You can purchase the cartridge bundle on my website for $99. The bundle will include the cartridge, 3 coordinating stamp sets, and 3 sheets of coordinating chipboard. All people who order from me in the month of August will be put in a drawing to win a NEW Cricut E2 machine with purple endcaps!
A few people have emailed me asking whether or not they should order from me or their consultant. It is a personal decision and one I cannot answer. However, like I said last August, if I am the one who inspired you to buy it, then buying it from me would be awesome! Purchasing
Close To my Heart
from me means you will always get great customer service. Not only that, if something goes wrong or you need assistance, you guys know where to find me. I have been doing this blog for three years and my other one for four. I'm not going anywhere ;-)
Here is the CCR file:
https://www.box.com/s/35823c5be2e8605cc1f5
Here is the Gypsy file:
https://www.box.com/s/09529946ff2c9c10d272
I used Echo Park paper.
Thanks so much for stopping by today! Check back in with us tomorrow because I will have another project made using this cartridge!
Don't forget this week's cartridge giveaway!
To win:
How to win?
1) Follow this blog or subscribe via email. See upper right hand corner of blog to do so.
2) Leave a comment under one or all posts this week for maximum chances. See
HERE
if you don't know how to leave a comment.
I wanted to share a list of stamps that will not be included in the next Close To My Heart catalog, so you guys can snatch up the ones that interest you before they are gone! The first 6 are ones that coordinate with the Art Philosophy cartridge. The Art Philosophy cartridge is NOT going to be discontinued. In fact, there are many new stamp sets that coordinate with that cartridge.
Here are the rest of the retiring stamp sets:
Winter Joy
Harvest Home
Thanksgiving
Captured Moments
Fright Night
Party Animal
A Sip
Nature's Gift
Snow Days
Bundled Buddies
Snow Flurries
All Decked Out
Adorn-able
A Twinkle
I Believe
Father Christmas
A Timber
St. Nick
Angel Sent
John 3:16
The Present
A Flitter
Treasure Life
Party Pennants
Always Remember
Tag The Occasion
Happy Clusters
Joyful Jar
Month by Month
Gnome Garden
A Game
School Rocks
Live Inspired
Childhood Portrait
Holiday Commentary
Holiday Commentary-Spanish
Holiday Commentary - French
Say it in Style
Authentic
Made With Love
Live Your Style
Save the Date
Save the Date - French
Save the Date - Spanish
Baroque Alphabet
Friendship Alphabet Small
Friendship Alphabet Large
Field Trip Alphabet
Giggle Caps
Giggle Lowercase
Rustic Numbers
Rustic Alphabet
Have a great day!
Be sure and check out Joy's and Melanie's personal blogs for more creative goodness at
Obsessed with Scrapbooking
and
Courtney Lane Designs!
Click
HERE
to learn how to leave comments.
Click
HERE
to learn how to find OVER 600 project ideas on this site! Have a great day!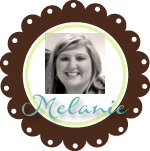 Subscribe to Everyday Cricut
to learn more about ways to use the Cricut in your cardmaking and scrapbooking!