Here I have created a simple and easy card in commemoration of all the service men and women - because of them we are the "home of the brave". You could also use this as a 4th of July card.
This simple card came from a day of frustrating card making. Oh, I had a super-dee-duper, welded-to-within-an-inch-of-your-life card made but it gave me lots of trouble and looked terrible. I mean, horrible. I mean, wouldn't show anyone EVER. So bad I erased it from photobucket before Melanie could see it and wonder what she was doing with me...
But I digress...
This 4-1/4" x 5-1/2" card came together rather quickly after I finished my tantrum. Both cuts are from the
Cricut Stand and Salute cartridge
. The serviceman is cut at 3" and the "usa" is cut at 1-1/2".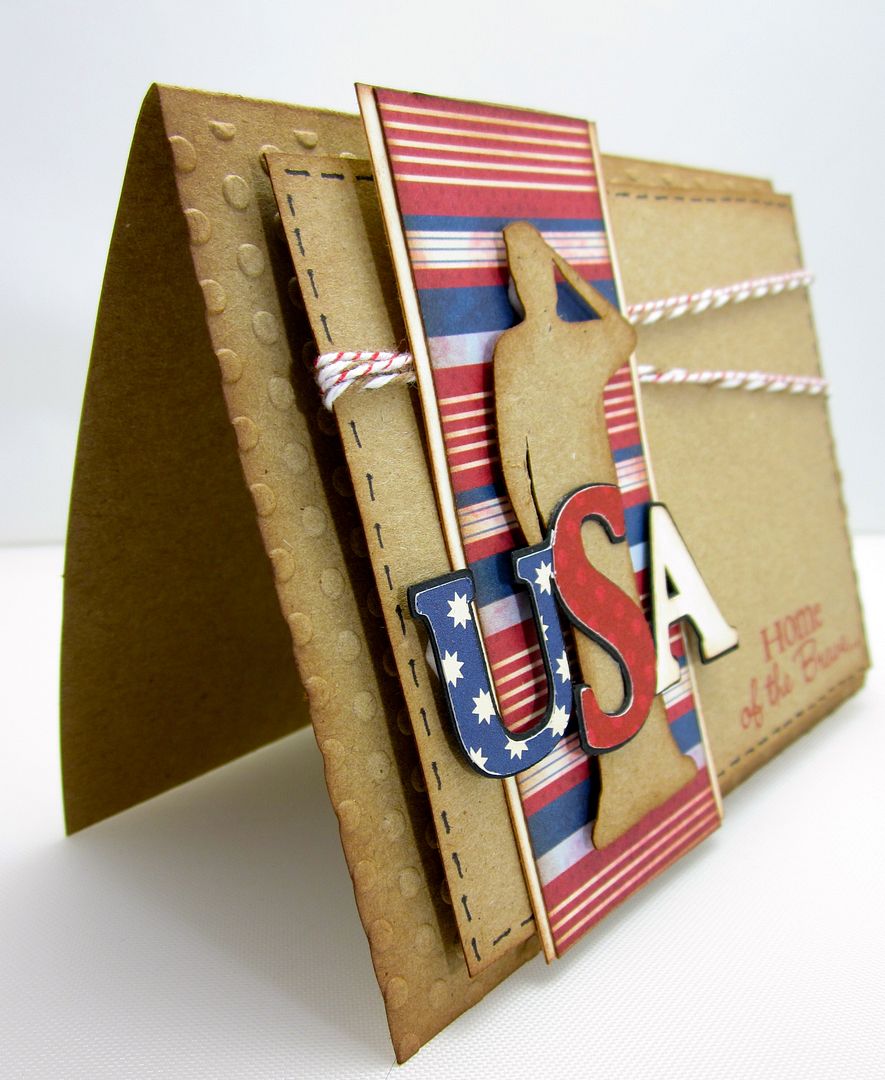 Wouldn't you know I couldn't find my
Cuttlebug stars folder
anywhere (grr!) so I used the
Cuttlebug Polka Dots folder
instead.
Paper here is by October Afternoon (stars) , Scenic Route (stripes) and Bo Bunny (dots).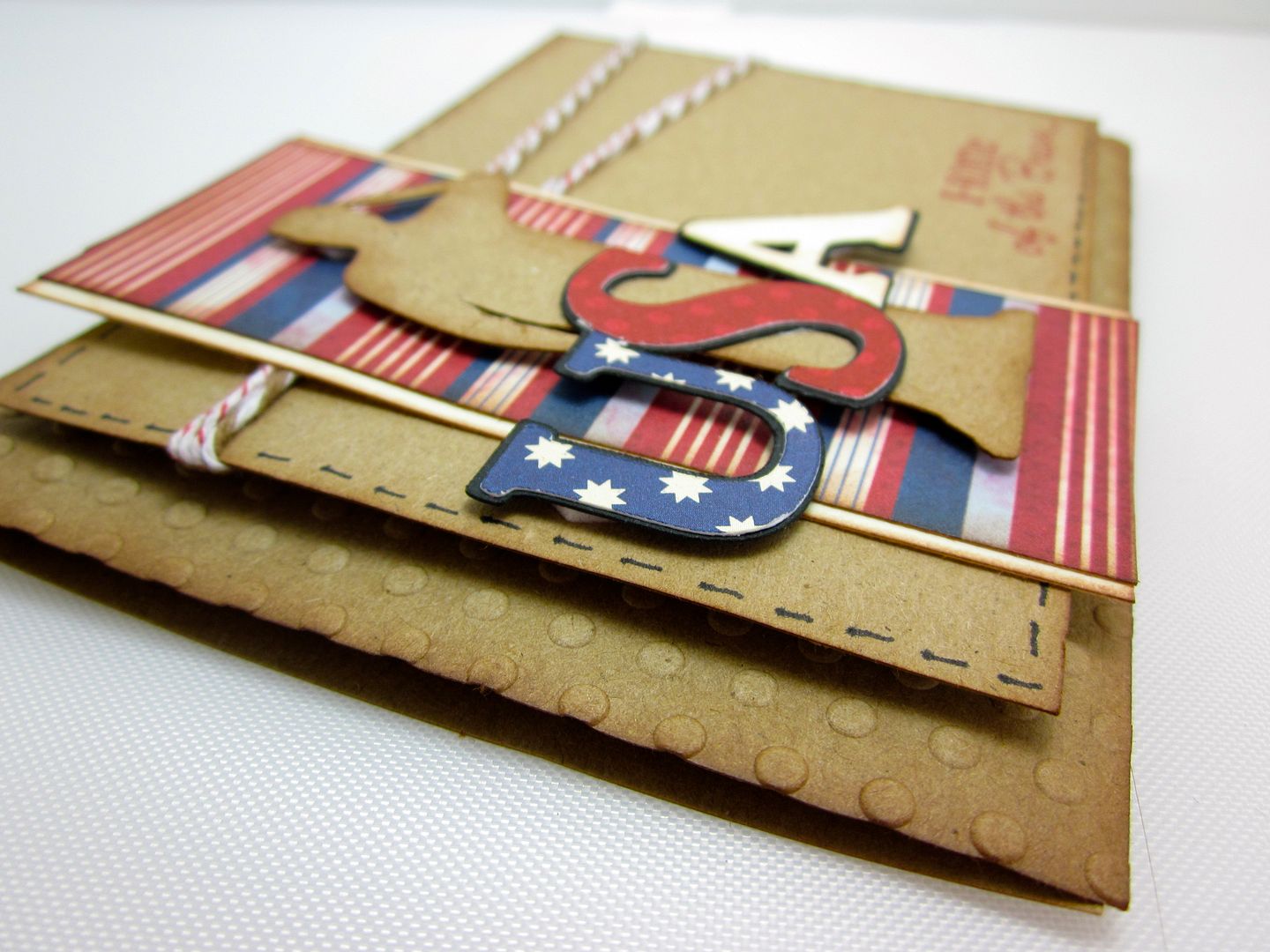 Lots of pop dots used in this creation.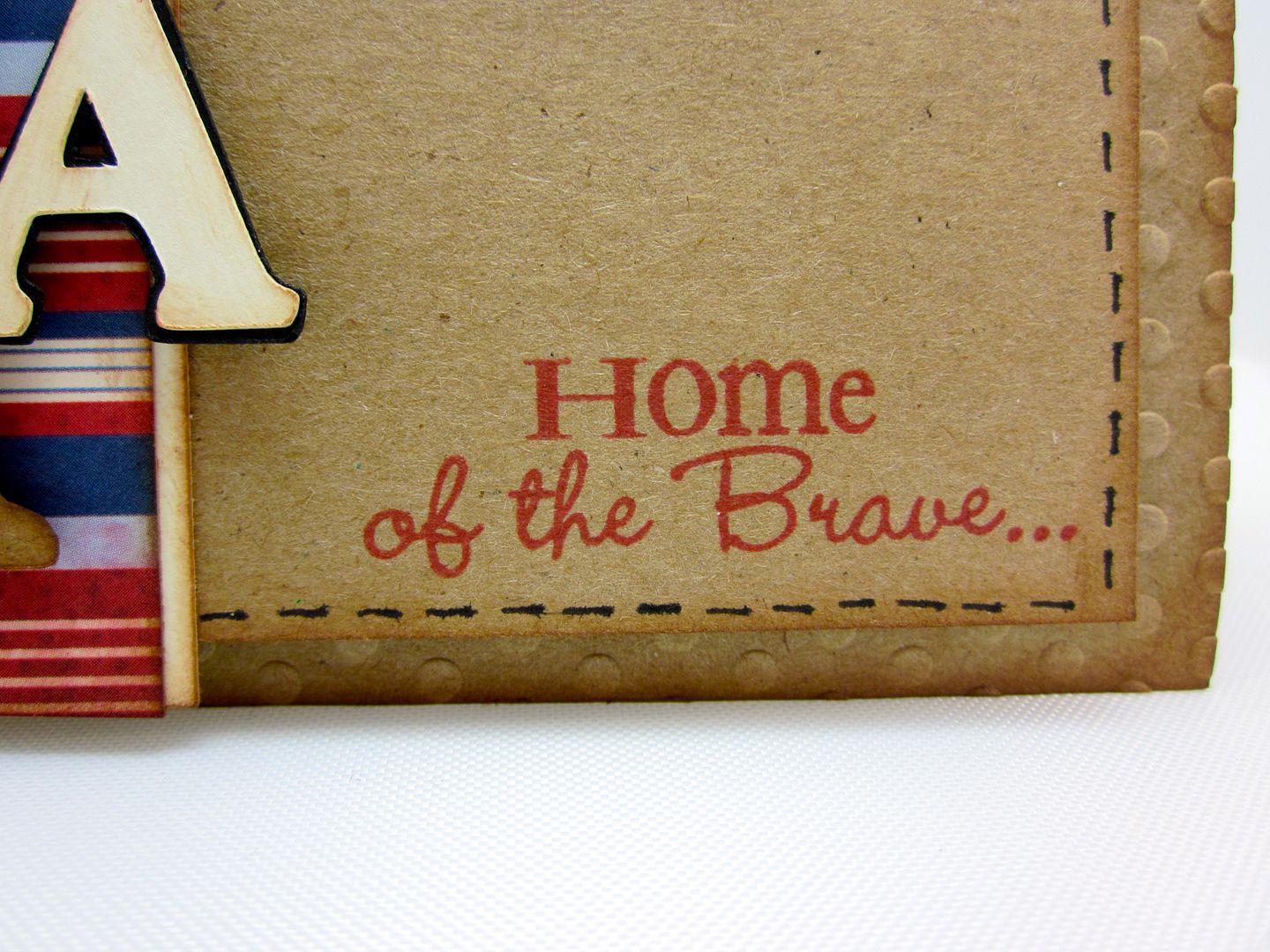 Finally, the happiest part was stamping this super cute "Home of the Brave" from
My Creative Time's My Little Firecracker set
, without making any errors. I typically don't stamp on a project - always on other paper that I then die cut or punch out but I was feeling punchy by now and decided to go for it.
Here's a peek at that stamp set:
Don't forget we are giving away a fabulous cartridge this week (and every week!)! It's the Cricut Divine Wedding Cartridge (value $55).
How can you win?
1) Leave a comment below telling what your favorite 4th of July tradition is. Mine is to wait to the last minute, then rush out to try and brave the crowds and get close to the fireworks. This works ok - not great.
2) Subscribe or follow the blog.
Winner will be selected on Sunday, July 1, 2012. Winner has 2 weeks to claim prize. Allow 4-6 weeks for delivery.
Be sure and check out Joy's and Melanie's personal blogs for more creative goodness at
Obsessed with Scrapbooking
and
Courtney Lane Designs!
Click
HERE
to learn how to leave comments.
Click
HERE
to learn how to find OVER 600 project ideas on this site! Have a great day!
Subscribe to Everyday Cricut
to learn more about ways to use the Cricut in your cardmaking and scrapbooking!