CREATIVE M said...

Wow!Beautiful Flowers!So Delicate!
I have the cart but have not used it.I found it a lil too much but after this post I am going to try to play with it.TFS
http://craftingwithcreativem.blogspot.com
Mrodriguez860@hotmail.com

CongratulationS, Creative M! Please email us your address and we will have this shipped out to you. You have two weeks to claim your prize!
We will see you all back here tomorrow. Have a great rest of your weekend!
Be sure and check out Joy's and Melanie's personal blogs for more creative goodness at
Obsessed with Scrapbooking
and
Courtney Lane Designs!
Click
HERE
to learn how to leave comments.
Click
HERE
to learn how to find OVER 600 project ideas on this site! Have a great day!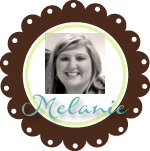 Subscribe to Everyday Cricut
to learn more about ways to use the Cricut in your cardmaking and scrapbooking!