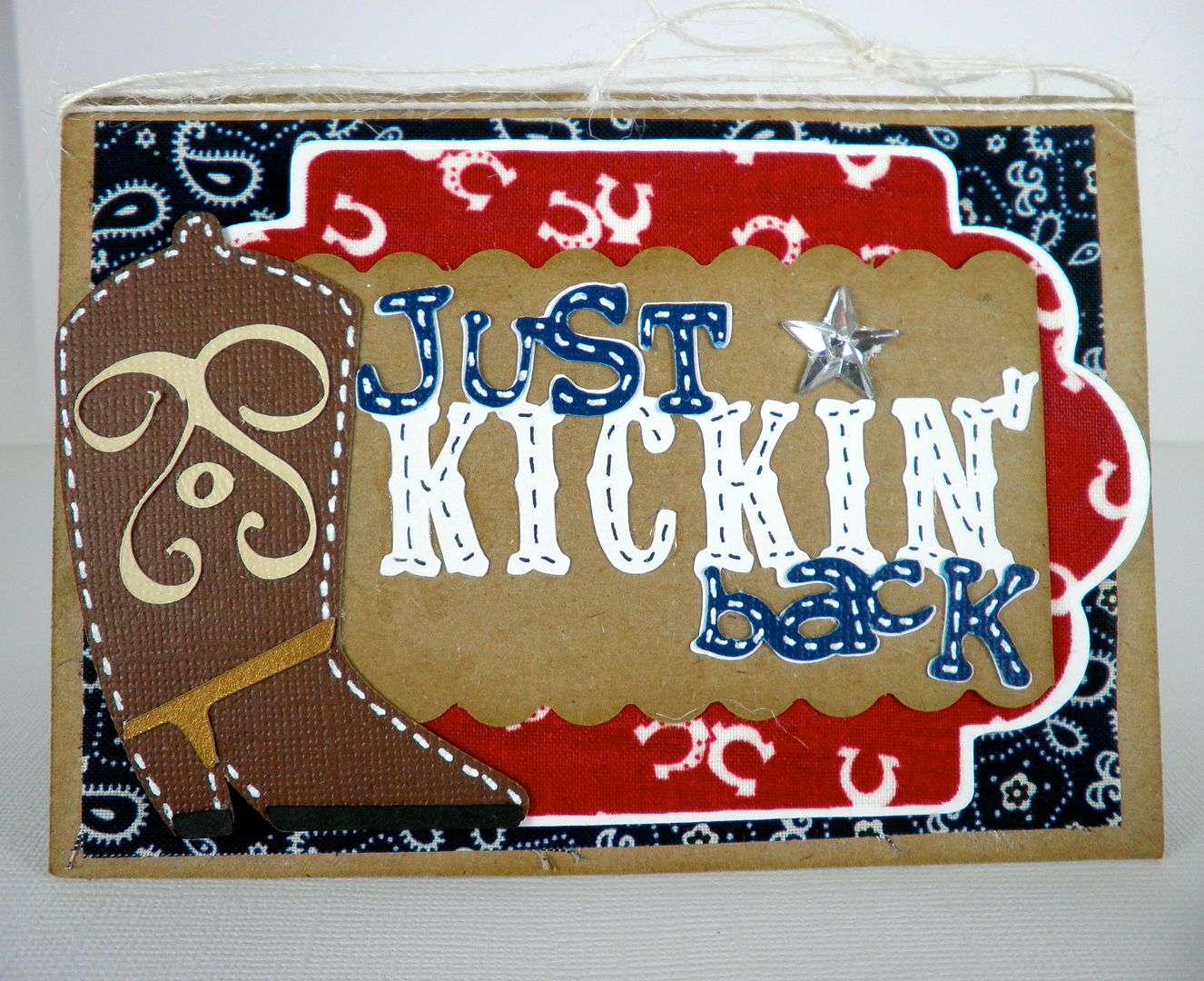 Hi, this is Joy and I've got a Texas-type greeting for you today! I decided to make the "just kickin' back" card from the
Just Because Cards cartridge
. Sit back and get comfortable because there's lots to cover if you want to make this card.
For starters, the entire bottom row of the overlay (keys 41-50 or pages 64-73) don't seem to have any card associated with them, just envelopes. I did note that for each key, it tells what cards can be used. I thought originally this only referred to the envelope images but it also seems to work for the general images. The only difference is that when you try to cut the associated image at the same size as the envelope, like you can for keys 1-40, it doesn't work here.
Let me explain further. I wanted to cut the actual "boot image" on page 65 of the handbook (as above). I set the dial to 5-1/2", planning to pair it with a corresponding 5-1/2" card, like I have for all the other cards I've cut using this cartridge. Well, what happened was the boot cut exactly at 5-1/2", instead of resizing itself to match the card size (like it will do for keys 1-40). YIKES!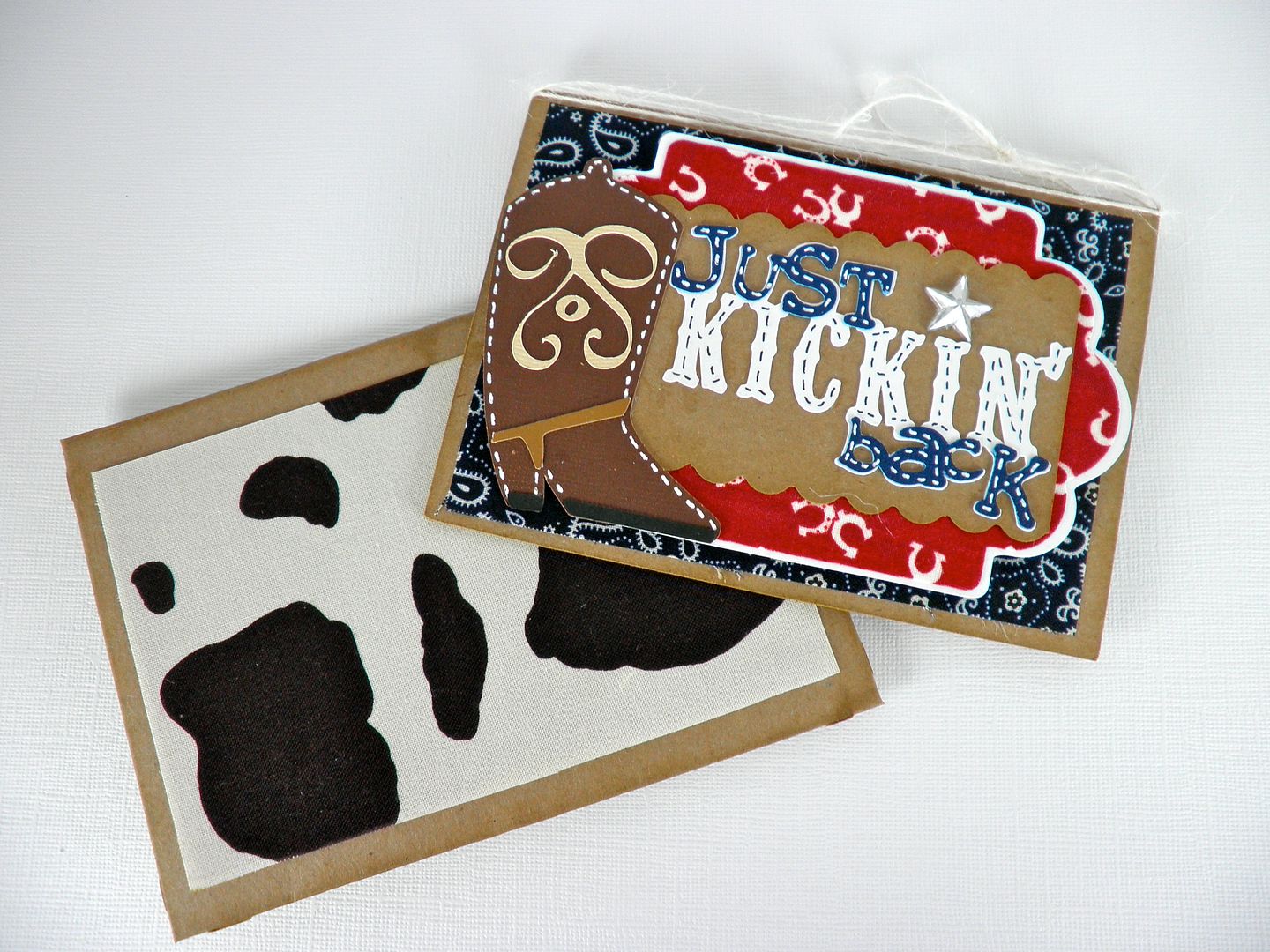 So, here's what I did:
I cut my favorite envelope (peach) at 5-1/2"(see above). I like this envelope because it can fit on an 8-1/2" x 11" sheet.
Then, I picked a card to use as a background. I chose the card on page 35 (sheep-above photo) and cut it at 5-1/2". I wanted a background image to mount the boot and word art onto, so I chose the "shift-house" image on page 38 to get the white and red background pieces. I cut the white at 5-3/4" and the red at 5-1/2" and then layered them.
To get the boot and word art to fit properly, I cut the boot (page 65) at 3" using the Layer 1 and 2 feature keys. I cut the associated boot word art, "Just Kickin' Back", (page 65) at 2" using the Word feature key. All this was figured out with trial and error. The boot and word art was given some faux stitching with my Uniball Signo white and black pens.
I chose this Western paper from a collection of fabric paper from Michael Miller, as well as my favorite cardstock from Core'dinations. I love this paper!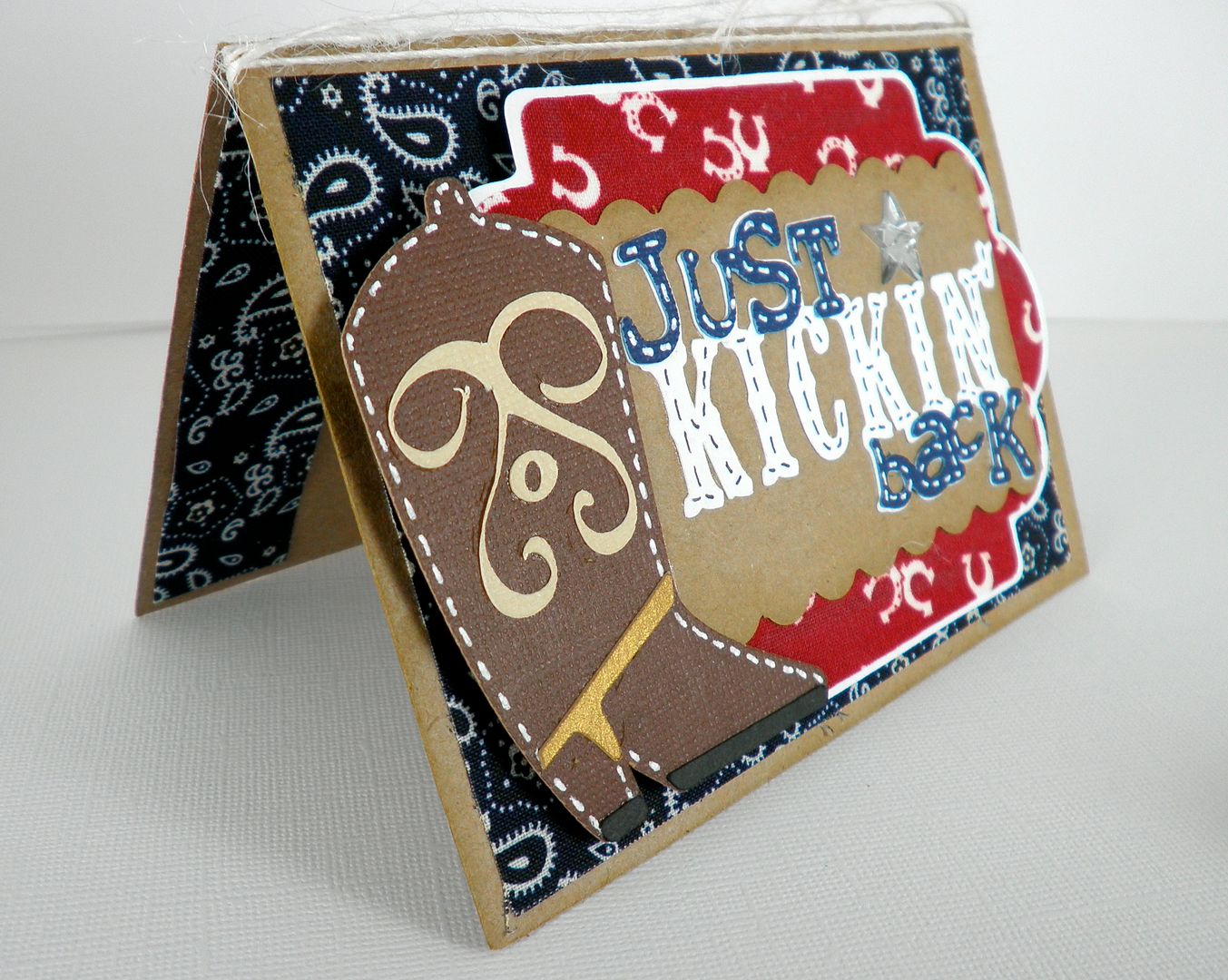 I then cut a piece of kraft cardstock to mount the word art onto and punched both long edges with a scallop punch from Stampin Up! All this was glued together and then mounted using pop dots onto the original card, which had been layered with the blue gingham paper. I tied some jute around the top to give an accent, as well as added a rhinestone star to the top of the "i" in the word art.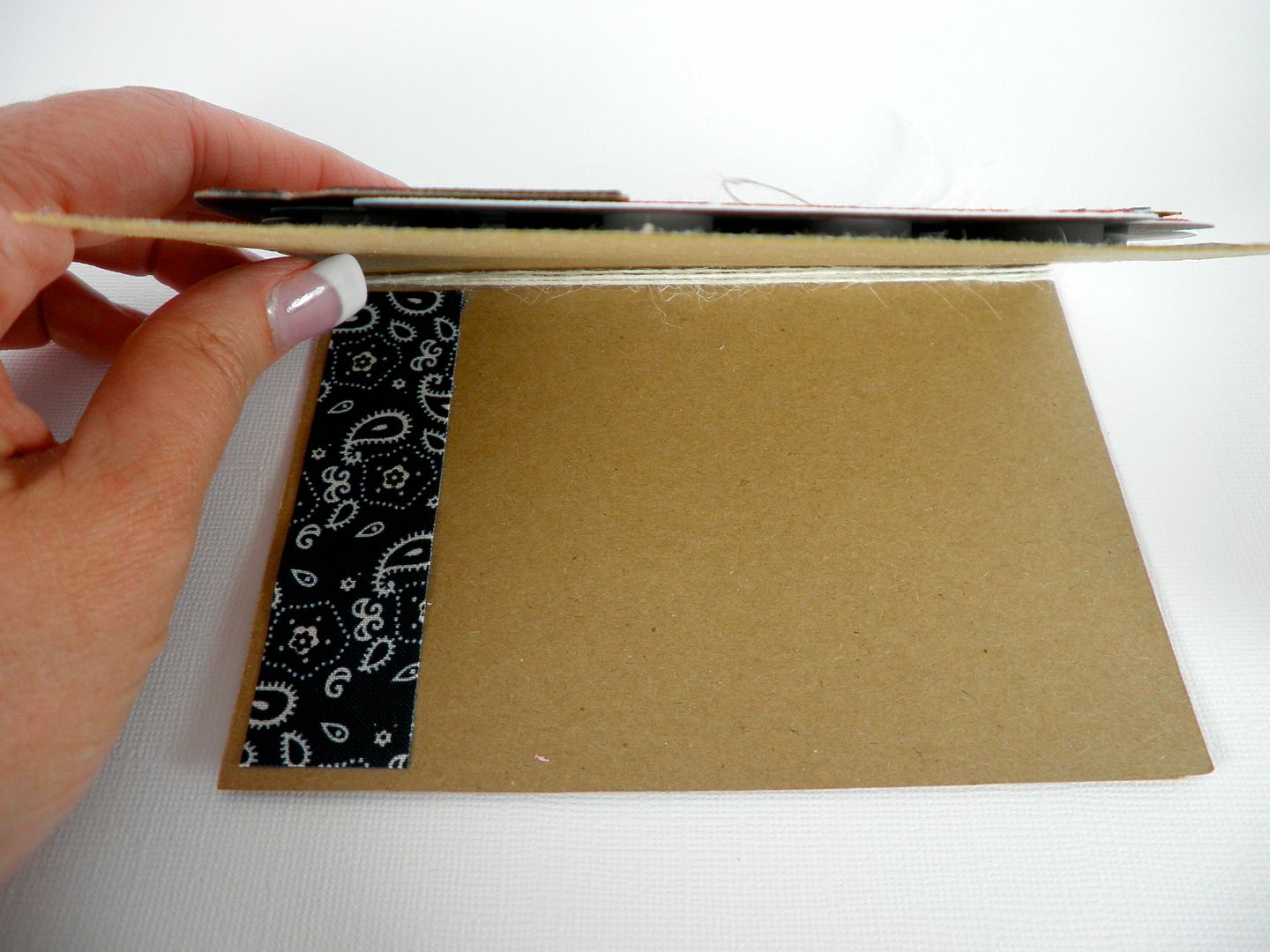 Finally, I decorated the inside with a scrap of blue gingham.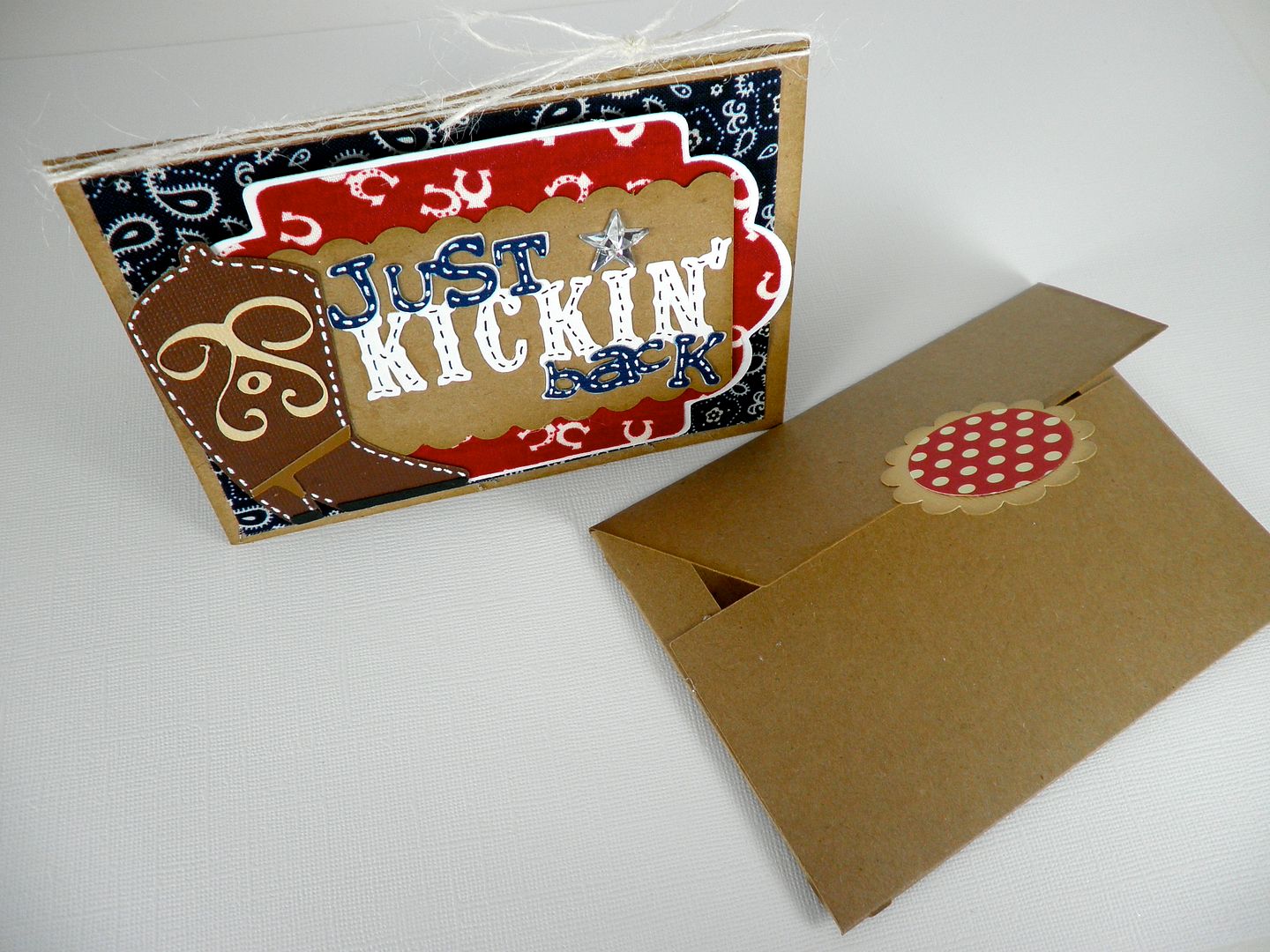 The envelope I decorated with the cow motif fabric paper and a layered scalloped circle for the back flap (SU! punches).
Don't forget about this week's stamp giveaway!
I will send out
10 My Creative Time stamp sets
to one lucky winner!
To win:
1) Leave a comment below. Also, leave a comment on each post this week to maximize your chances of winning!
(Click HERE
if you don't know how to leave a comment.)
2) Subscribe or follow the blog.
Winner will be chosen this Sunday, April 1, 2012. Winner has two weeks to claim prize. Allow 4 weeks for delivery.
Be sure and check out Joy's and Melanie's personal blogs for more creative goodness at
Obsessed with Scrapbooking
and
Courtney Lane Designs!
Click
HERE
to learn how to leave comments.
Click
HERE
to learn how to find OVER 600 project ideas on this site! Have a great day!
This post may contain affiliate links.
Subscribe to Everyday Cricut
to learn more about ways to use the Cricut in your cardmaking and scrapbooking!