Welcome to our first day of giveaways this week! We've got some really great prizes this week so be sure and check every day to see what the new prize is!
Today's gorgeous black and green Cricut Cartridge Storage Bag was generously donated by Lisa P. for a giveaway! Thank you, Lisa P.!
Here's some information on today's giveaway:
Introducing the ultimate storage and transportation solution for your Cricut cartridges, the new Cricut Cartridge Carrying Tote by CGull. For the price of 1 or 2 cartridges, you can protect your entire cartridge investment with this beautifully designed carrying bag from CGull. This tote is ideal for long-term storage of your Cricut cartridges and for packing them up and taking them to your next cropping party. This tote was specifically designed based on the suggestions and requests from Cricut users.
The CGull Cartridge Tote is designed to accommodate up to 72 Cricut cartridges, keypad overlays, and booklets. Each Cricut cartridge is held securely in place in a padded pocket compartment. These double-sided cartridge pockets are located on both the front and back sides of the bag. Inside the bag is a flexible storage area that can be used to store overlays, booklets, or tools. Additionally, a large interior pocket can safely hold a stack of 12" x 12" paper. 2 large outer pockets provide additional storage on this one-of-a-kind bag. Simply zip the bag shut with as many or as few cartridges as you wish and bring your scrapbook supplies with you wherever you go. The Cartridge Tote is designed to perfectly complement the existing line of CGull Expression totes.
How can you win?
1) Leave a comment below letting us know how many cartridges you own. (click
HERE
if you don't know how to leave a comment).
2) Subscribe or follow the blog.
That's it! Winner to be announced on Sunday, December 11, 2011.
Be sure and check out Joy's and Melanie's personal blogs for more creative goodness at
Obsessed with Scrapbooking
and
Courtney Lane Designs!
Have a great day!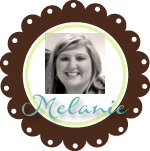 Subscribe to Everyday Cricut
to learn more about ways to use the Cricut in your cardmaking and scrapbooking!