Who wants to win a Cricut Expression 2??
How can you win?
1) Leave a comment below letting us know the best Halloween costume you ever wore.
2) Subscribe or follow the blog.
That's it!
Winner will be announced on Sunday, November 6, 2011.
Now, for something fun, check out the Jib Jab video below (for email subscribers, click on heading on the email to go to the blog, then view):
Personalize funny videos and birthday
eCards
at JibJab!
Be sure and check out Joy's and Melanie's personal blogs for more creative goodness at
Obsessed with Scrapbooking
and
Courtney Lane Designs!
Have a great day!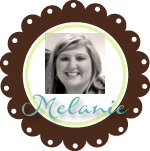 Subscribe to Everyday Cricut
to learn more about ways to use the Cricut in your cardmaking and scrapbooking!