Hi, this is Katie from
Crafting with Katie
, and I am so excited to be a guest designer on Everyday Cricut this week! Today's project is something I made for my son to take on his camping trip with his grandpa, uncles, and cousins. They always appreciate treats while they are away, so I decorated a canister of Archer Farm's Caramel Corn that I found at Target. Cute AND delicious!
I began by wrapping paper around the canister to cover the original label. Since the circumference of the canister is 13 1/2", a 12" square piece of paper was not big enough. Instead, I covered it in two sections that are each 6 3/4" wide. This worked out fine, because I just covered the seams with some ribbon and buttons. The green pieces are 6" in length, the brown are also 6" (they got smaller when I used my border punch on them), and the striped paper is 5" in length. I adhered all of these to the canister using my ATG gun.
All of my cuts today, except for the circles, are from the Campin' Critters Cricut cartridge. I cut the deer with all of his layers at 4 1/2". Because I knew the cuts would have to curve across the canister, I used thin patterned paper and lighter weight cardstock. I also assembled the cuts directly on the canister, so that they would lay just right.
The wolf is also cut at 4 1/2".
When I measured the diameter of my lid, I found it was 4 3/8", so I used my Gypsy to cut a 4.3" circle from the Art Philsophy Cricut Cartridge out of red cardstock. I then added a 4.2" scalloped circle in brown, and a 3.7" orange circle. The cute hungry bear is cut at 3". I used my glue gun to adhere some ribbon around the lid and then tied some twine on top of that.
Lastly, I made this tag that I could not resist. Isn't it the cutest? It is cut at 4", and I used some heavier weight red cardstock as the base to make it nice and sturdy.
Before I go, I want to welcome you to stop by
my blog
today to see a sneak peek of one of the
My Creative Time
stamps sets that is being released this Friday. Also, Emma has graciously donated an adorable My Creative Time stamp set and a die for me to give away. You can see them below. Leave a comment on my blog for a chance to win!
Recipe:
The Paper Studio "Little Boys and Their Toys" Patterned Paper
DCWV "The Metallic Stack"
Recollections Cardstock
Papertrey Ink Pure Poppy Cardstock, Topnotch Twill Ribbon, & Vintage Buttons
ekSuccess Bumpy Road Edger Punch
Michael's Twine & Ribbon
We R Memory Keepers Large Eyelet
Make sure you pop on over to Melanie's blog this week because she is doing BOX and BAG tutorials all week long using the
Art Philosophy
cartridge. Also, if you want to buy the
Art Philosophy
cartridge you can do so by clicking
HERE
!
Be sure and check out Joy's and Melanie's personal blogs for more creative goodness at
Obsessed with Scrapbooking
and
Courtney Lane Designs!
Have a great day!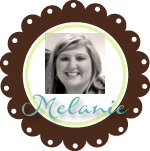 Subscribe to Everyday Cricut
to learn more about ways to use the Cricut in your cardmaking and scrapbooking!