BAHGL
said...
The more I see of the art cart, the more i NEED it!
Congratulations! Please email your address details to christmascricut@gmail.com. You have two weeks to claim your prize.
I want to give a BIG thank you to Katie for her week of wonderful projects! Isn't she super talented!? I definitely want to ask her back!
This week's giveaway is a major must have tool for any crafter. In fact, I have three of them! I cannot think of working with any light other than an OTT, because the others just do not compare.
We are giving away an
Caddy Craft Lamp
that OTT has generously donated.
* The storage that it provides is pretty fantastic! You can put pens, markers, scissors, and Cricut tools in the little cubbies. I put hot glue gun supplies in mine.
*As you can see it holds all of those supplies and there is lots of more space for EVEN more things. I am sure I will have it completely full at some point.
*It has a plug in which make is super handy to have on your desk. I use this outlet to plug in my glue gun. That way it is close at hand.
Here is the OTT website if you want to check out the MANY different styles of lights ==>
OTT LITES
Seriously, if you are in the market for a light this is the one you SHOULD get!
How can you win?
1) Subscribe or follow the blog.
2) Leave a comment under one or all posts this week for maximum chances.
Have a great rest of your weekend!
Be sure and check out Joy's and Melanie's personal blogs for more creative goodness at
Obsessed with Scrapbooking
and
Courtney Lane Designs!
Have a great day!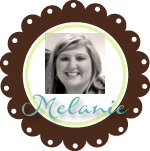 Subscribe to Everyday Cricut
to learn more about ways to use the Cricut in your cardmaking and scrapbooking!