We are so pleased to have Sue Helfrich and her beautiful flower bouquets to show you today!
Sue Helfrich has been with Provo Craft for nearly four years, and is currently their Sample Projects Manager. She designs and creates projects, manages a design team, catalogs all of our projects and makes sure that all of the projects created are delivered on time! The job that she enjoys the most is seeing all of the wonderful projects that the design team sends in, and is constantly amazed with what these talented ladies can do with Provo Craft products.
Sue's favorite Provo Craft products include Cricut, Cricut Imagine, Cuttlebug and Yudu—she truly loves them all!
When Sue was presented with the challenge of creating ten dozen Mother's Day bouquets, she did her research to make sure she created the most beautiful 3D flowers possible. We all think they turned out just about perfect!
Sue provided us with some great instructions to make these flower bouquets:
Bring a smile to a loved one's face with this beautiful bouquet!
Cricut
®
Personal Electronic Cutter
Cricut
®
Forever Young cartridge
Cricut Cake
®
Cake Basics cartridge
Coordinating cardstock and patterned paper
five 4", one 3", one 2", one 1 ½"
The cuts listed above are for each individual flower, not for the entire bouquet. Multiply the listed cuts by the number of flowers you want to find out how many of each cut you need.

You can change the 2" and 1 ½" flowers to other flowers for different looks. If desired, use other cartridges to find other flowers and leaves.

Use one 4" flower as the base. Adhere the 3" flower to the bottom of the base. Fold the remaining 4" flowers in half and then half again. Adhere folded flowers so they hold their shapes. Adhere to base so tips meet in the center.

Make a hole in the center of the flower using the piercing tool. Thread flower stem through hole. Bend ½" of the stem so it lays flat inside the flower.

Adhere 2" and 1 ½" flowers together. Attach brad or button. Adhere flowers to base using hot glue gun.

Adhere leaf to back of flower using glue dots.
Have you heard about our Cuttlebug bundle giveaway for this week?
Don't forget we are giving away an entire Cuttlebug bundle to one lucky winner! This bundle includes the new Cuttlebug machine, quilling tool/kit (may be different than shown above) as well as alphabet dies and borders.
How can you win?
1) Leave a comment below about what you think about the paper flower craze - like it, want to try it, etc.. If you don't know how to leave a comment, check out this link from blogger which explains it all:
Blog Commenting
2) Subscribe or follow the blog.
Have a great day!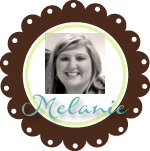 Subscribe to Everyday Cricut
to learn more about ways to use the Cricut in your cardmaking and scrapbooking!