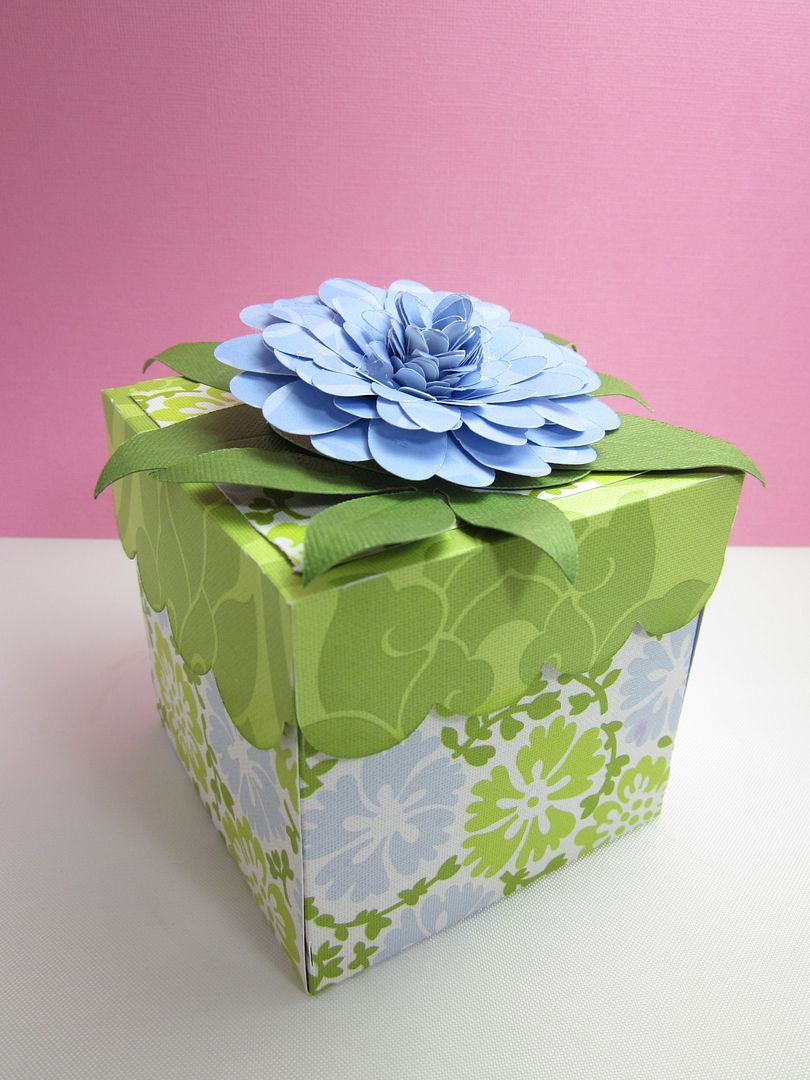 I am just in love with the new
Cricut Flower Shoppe
and
Cricut Sweet Tooth Boxes
cartridges! I love the quick and easy projects that can be made with them!
Above, using K and Co. paper, I cut the box at "fit to page" to make it as large as possible.
Quickly and easily, I put the box together using Terrifically Tacky Tape. I inked the edges of the lid to create some definition between the lid and body of the box.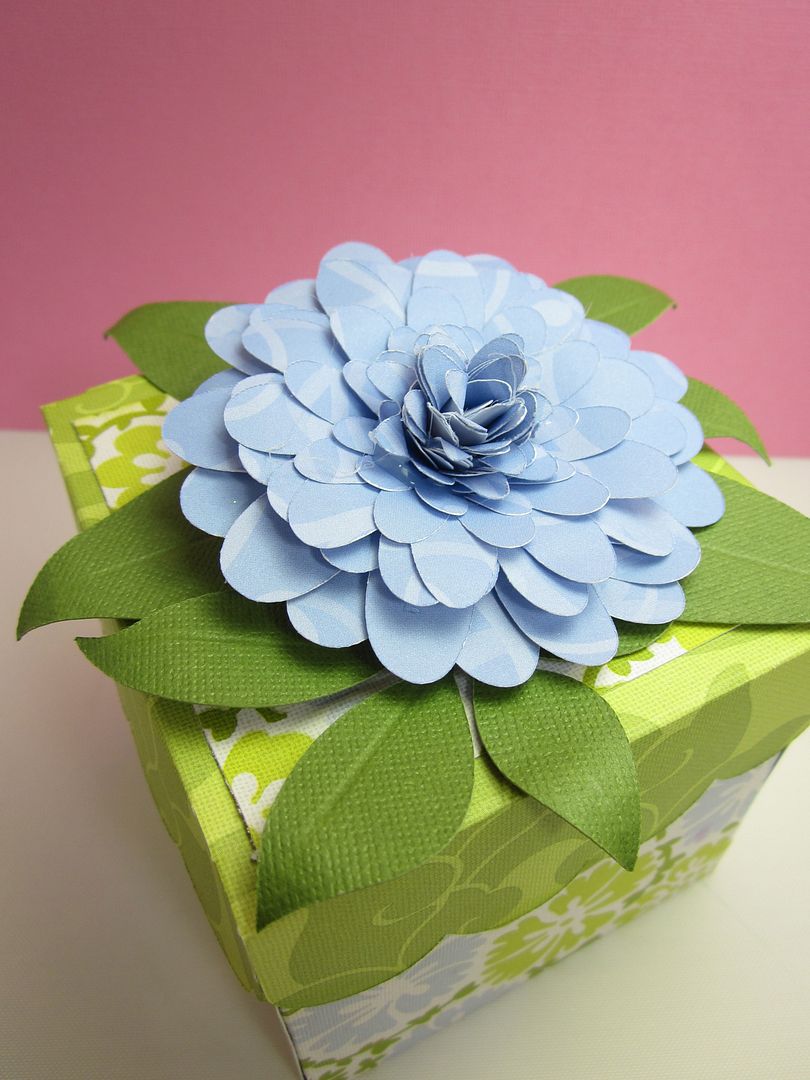 Now, for the really fun part: making the flower! I just love the new
Cricut Flower Shoppe cartridge
- so easy and quick to make gorgeous flowers! I cut this flower at 3-1/2" for the bottom layer and then went down in sizing by 1/2" for the next layer, then by 1/4" afterwards. The best thing to do is experiment with making the flowers using the different shapes and layers.
I am sorry this post isn't longer. I came down with strep throat and am just trying to recover.
Be sure and check out Joy's and Melanie's personal blogs for more creative goodness at
Obsessed with Scrapbooking
and
Courtney Lane Designs!
Have a great day! This post may contain affiliate links.
Subscribe to Everyday Cricut
to learn more about ways to use the Cricut in your cardmaking and scrapbooking!