Flower Shoppe
Kimberli
said...
What a fun LO, I love the bright colors!
chocolaterep said...

This new Teresa Collins Sophisticated cartridge is just awesome looking. Love the card you made using it. Also, thank you for the chances to win Flower Shoppe and Fancy Frames. They are definitely on my wish list! Debbie chocolaterep at sbcglobal dot net
Congratulations!
Please email us your address (cricurchristmas@gmail.com), so we can have these mailed to you. You have two weeks to claim your prize.
Have a wonderful rest of your weekend and a great 4th of July holiday!
Be sure and check out Joy's and Melanie's personal blogs for more creative goodness at
Obsessed with Scrapbooking
and
Courtney Lane Designs!
Have a great day!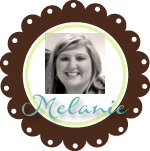 Subscribe to Everyday Cricut
to learn more about ways to use the Cricut in your cardmaking and scrapbooking!