While Melanie and I were at the Great American Scrapbook Convention in Arlington, Texas this past weekend, we ran into one of our favorite vendors, Die Cut Dan from
Scrapbook Corner
!
Here, Dan is showing the new
Artbin Electronic Cartridge Storage System
! The 14" x 15-1/4" x 2" Artbin container holds 16 electronic cartridges, their overlays and books, as well as any other necessary tools (blades, pens, etc.) you may want to carry with you. It reduces 2 feet of bulky boxes down to a neat 2 inch high square!
We've heard about this new storage system being talked about on the web and were excited to see it in person. It's been getting rave reviews at places like 2 Peas in a Bucket. So, we asked Die Cut Dan if we could have one to give away and he said "Sure!".
The
Art Bin Electronic Cartridge and Supply Storage System
can be purchased at
Scrapbook Corner
for $19.99 each plus shipping&handling.
Scrapbook Corner also is running a special, buy 5 of these and get one free (storage for 96 cartridges!).
We are giving away ONE of these Art Bin Electronic Cartridge and Supply Storage Systems this week!
How can you win?
1) Leave a comment under this post and the rest of the posts this week to maximize your chances.
2) Subscribe or follow the blog.
That's it!
We'll be drawing our winner on Sunday, June 12, 2011 and winners have two weeks to claim the prize.
Be sure and check out Joy's and Melanie's personal blogs for more creative goodness at
Obsessed with Scrapbooking
and
Courtney Lane Designs!
Have a great day!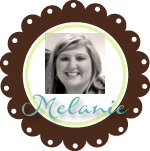 Subscribe to Everyday Cricut
to learn more about ways to use the Cricut in your cardmaking and scrapbooking!