Ornamental Iron II:
kinderdi said...

So cute! Love the home decor idea. This cartridge has some cute images. Thanks for sharing!
Martha Stewart Seasonal Cake Art:
Isabel Z said...

I want to make tshirts for all the guests at my daughter's next bday party. Thanks for showcasing this b/c I was trying to figure out what to use to adhere the fabric cut outs to the shirts.
Martha Stewart Elegant Cake Art:
Barbara Adcock said...

Wow! Never realized I could cut fabric! Gotta try this one. Thanks for all the great ideas!
Congratulations
to our three winners! Please email us your address and we will ship this out to you soon. You have two weeks to claim your prize!
We have a TERRIFIC guest designer this week..Nikki -Scrappin' Navy Wife!! Click here to check out her FABULOUS blog ==>
Scrappin' Navy Wife
Don't forget that there will be many more projects this week over on Courtney Lane Designs and Obsessed with Scrapbooking made using the NEW cartridges. Also don't forget that there will be yet another Hello Thursday this Thursday!
Have a great rest of your Sunday!!
Be sure and check out Joy's and Melanie's personal blogs for more creative goodness at
Obsessed with Scrapbooking
and
Courtney Lane Designs!
Have a great day!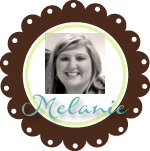 Subscribe to Everyday Cricut
to learn more about ways to use the Cricut in your cardmaking and scrapbooking!