Without further ado, here are our winners from the Great Big Box Giveaways!
1) Box # 1 - Melissa is our winner!
Melissa said...
WOW, that Toy Story layout is awesome! What a great giveaway!
2) Box #2 - Aremus wins!
aremus said...
What a great giveaway!! I want it!! :)

amandaremus at gmail dot com
3) Box #3 - AnnaliciaMccarthy wins!
Anonymous said...
I'm so excited about your giveaways!!!! I just ordered my gypsy and would love some fun new stuff to use with it!!!!!
Annie
annaliciamccarthy@gmail.com
4) Box #4 - Crystal Nichols wins!
Crystal Nichols said...
I thank you for all the inspiration. I love crafting and it takes me forever to put something together, so I really admire someone who can do it so seemlessly.
5) Box #5- Lisa R. wins!
Lisa R. said...
What a sweet cheery LO! Love the colors. Hope you have a wonderful visit with your family. TFS joy4umetoo at hotmail dot com
Winners, please email us with your name, address and what box you won to cricutchristmas@gmail.com! You have until June 13, 2011 to claim your prize!
Thanks to everyone who entered! We appreciate all of you!
This week, we are giving away the Cricut Best of 2010 and Cricut Best of 2009 cartridges!
How can you win?
1) Leave a comment below and under each post this week for maximum chances!
2) Subscribe or follow the blog.
3) If you are receiving this message in an email, you can leave a comment by clicking on the post title (ex: "Winners of the Great Big Box Giveaway") to go to the blog. Scroll to the bottom of the post and click on "post a comment".
Be sure and check out Joy's and Melanie's personal blogs for more creative goodness at
Obsessed with Scrapbooking
and
Courtney Lane Designs!
Have a great day!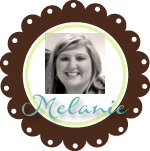 Subscribe to Everyday Cricut
to learn more about ways to use the Cricut in your cardmaking and scrapbooking!