Hello, everyone!!
Today is another rewind post. Last June Joy and I worked ourselves to the bone making projects for the Hello Thursday release. I actually had 36 cards ready to go that third Thursday in June. Lucky for me I was able to churn out about 12 cards a few days in a row. That never usually happens in my craft room, but the stars aligned that week before and I was able to pull it off.
Here is a few of the 36 that were my favorites! Also, Cricut Lite cartridges are available for purchase on the
Cricut.com
site, so if there is a Lite you are wanting and have not found in your local store take a look on
Cricut.com
!
Thanks so much for stopping by today!! Make sure you are leaving comments for the awesome boxes full of stuff that we are giving away this week!
Make sure you head over to my other blog today too. I have a great project posted over there made with an oldie, but goodie!!
Courtney Lane Designs
Be sure and check out Joy's and Melanie's personal blogs for more creative goodness at
Obsessed with Scrapbooking
and
Courtney Lane Designs!
Have a great day!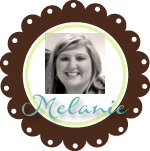 Subscribe to Everyday Cricut
to learn more about ways to use the Cricut in your cardmaking and scrapbooking!