Hello, everyone!!
Today's box of goodies includes a Pink ATG gun, a Your Story Mini, a
Happy Hauntings
cartridge, a
Jubilee cartridge
, a spool of Bo Bunny ribbon, and two 6 x 6 pads of paper from SEI. Pretty great box of goodies, right!?! To be eligible to win this prize simply leave a comment on this post and be a follower of this blog. It is that simple!
Joy and I were talking the other day and could not believe that the
Toy Story
cartridge had been released a year ago! My my how time flies. I remember very clearly working on my layouts using
Toy Story.
This week we are doing an Everyday Cricut rewind. We are going to show you some of the things we made last year about this time. Hopefully it inspire you to pull out these cartridges and use them. There have been so many releases since then, so it is easy to forget just how great the May and June releases were! Today's post will include my layouts from the May release.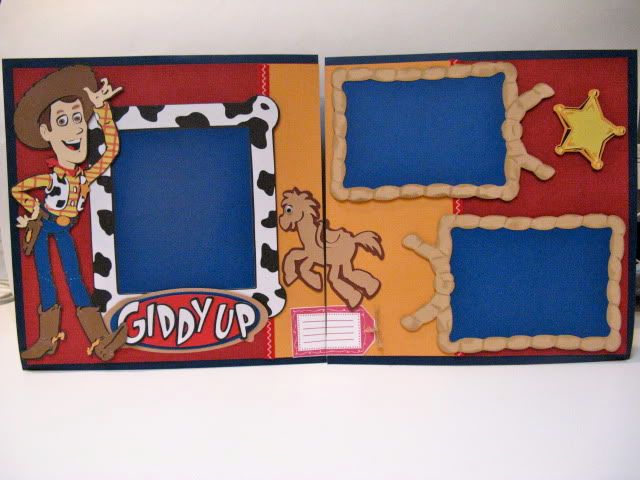 This layout is made using Coredinations paper and the Toy Story cartridge.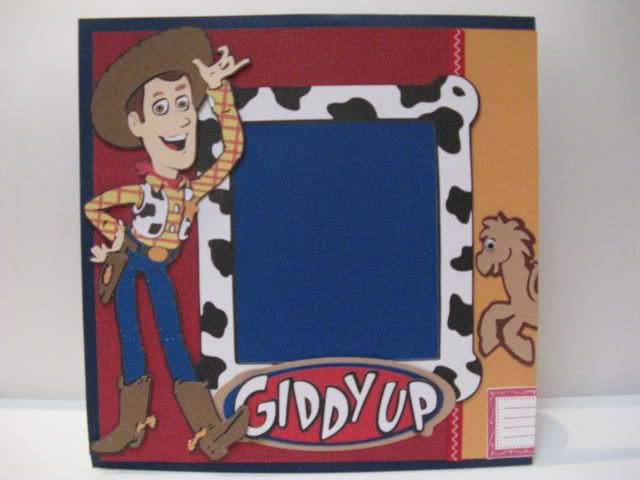 I cut Woody out at 11" and the title out at 3 1/2".
These frames are actually from Old West and inked with in and inch of their lives ;-)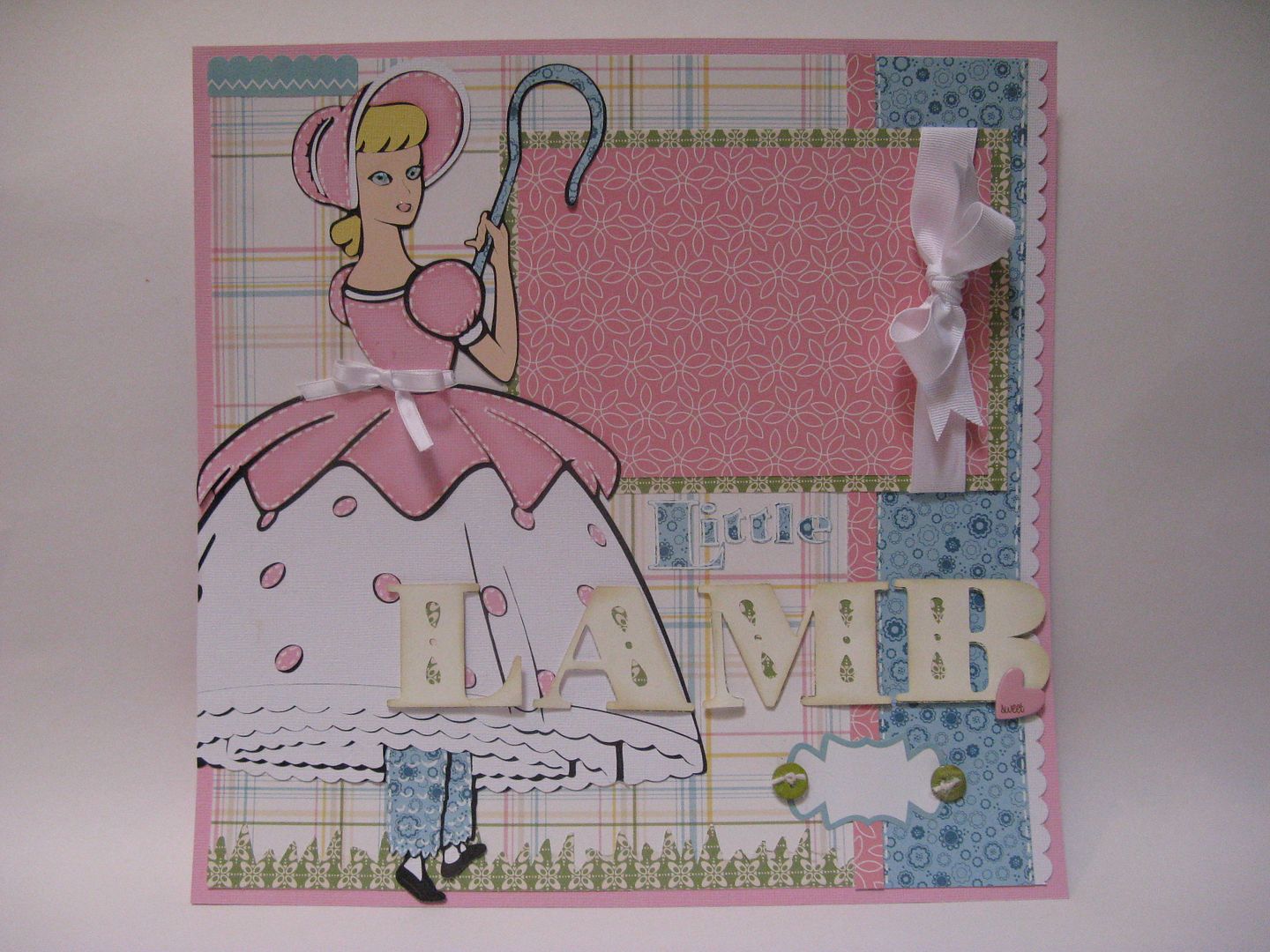 This paper is from Girl's Paperie.
This layout is made using Cindy Loo and Basic Grey paper. I was so happy with this layout when I was done with it. This paper was just perfect for those cuts. Love it when that happens!
Thanks for stopping by! Make sure you take a peek over on my other blog today because I have a sweet little card posted over there using the Elegant Edges card and Echo Park paper. Click here to check it out ==>
Courtney Lane Designs
Have a MAGNIFICENT Monday!!!
Be sure and check out Joy's and Melanie's personal blogs for more creative goodness at
Obsessed with Scrapbooking
and
Courtney Lane Designs!
Have a great day!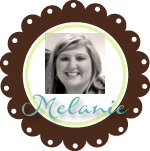 Subscribe to Everyday Cricut
to learn more about ways to use the Cricut in your cardmaking and scrapbooking!