Hello, everyone!
Are you guys excited that it is Hello Thursday? Raise your hand if you said 'No, Melanie, because I have a life' *wink* Well, either way Hello Thursday is here and we have some great giveaways for you today on our personal blogs. So, keep checking over there to see if we have been given the green light from PC yet.
and
Obsessed Scrapbooking
Today's post is a layout for my son's book that I finally made. I am over a year behind currently on my son's book. How can I run two paper crafting blogs and still be behind? Anyway, I used the
Locker Talk
which is perfect for any school layouts that you need to make for your kids!
I used October Afternoon paper.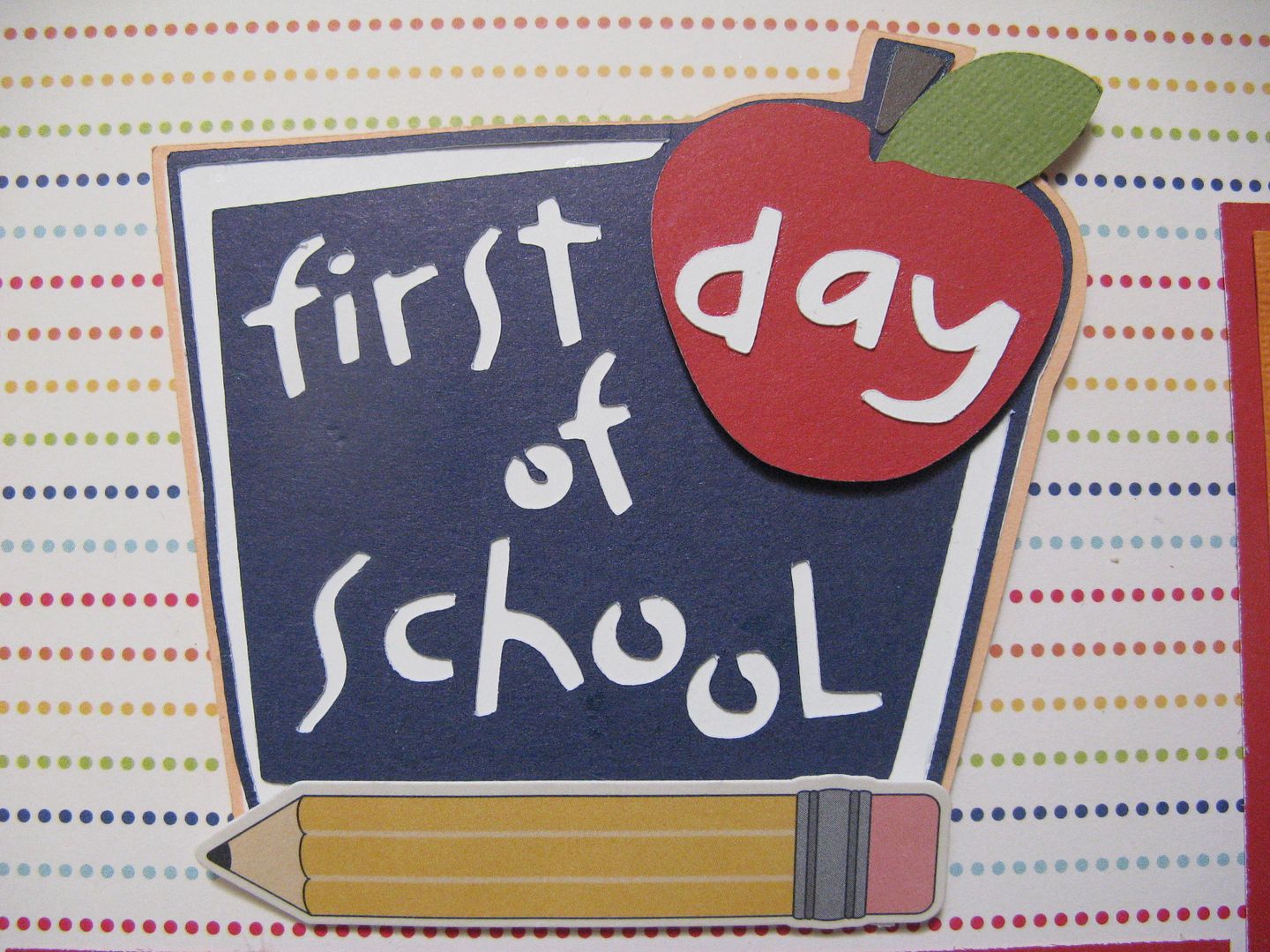 I cut this title out at 3".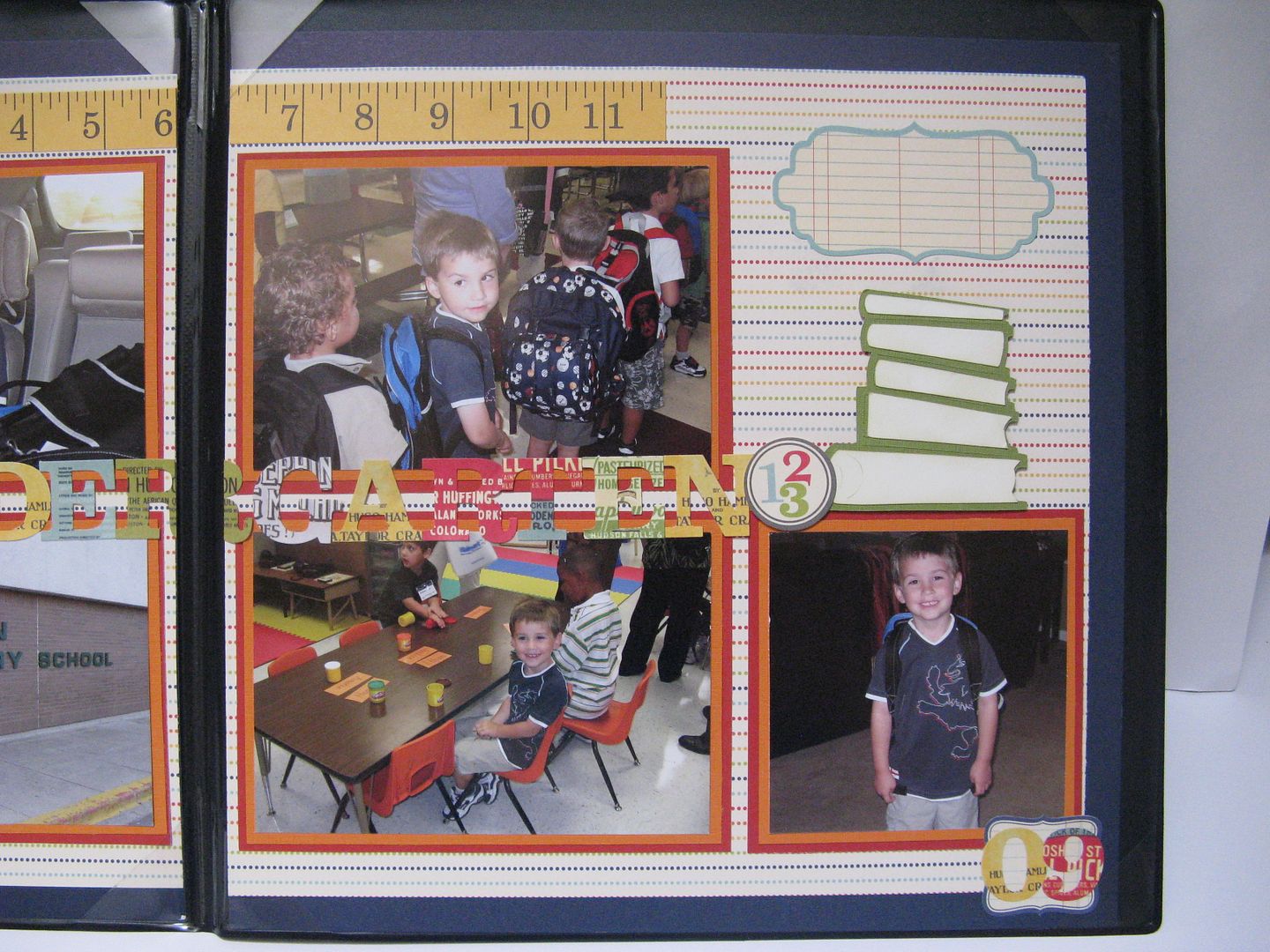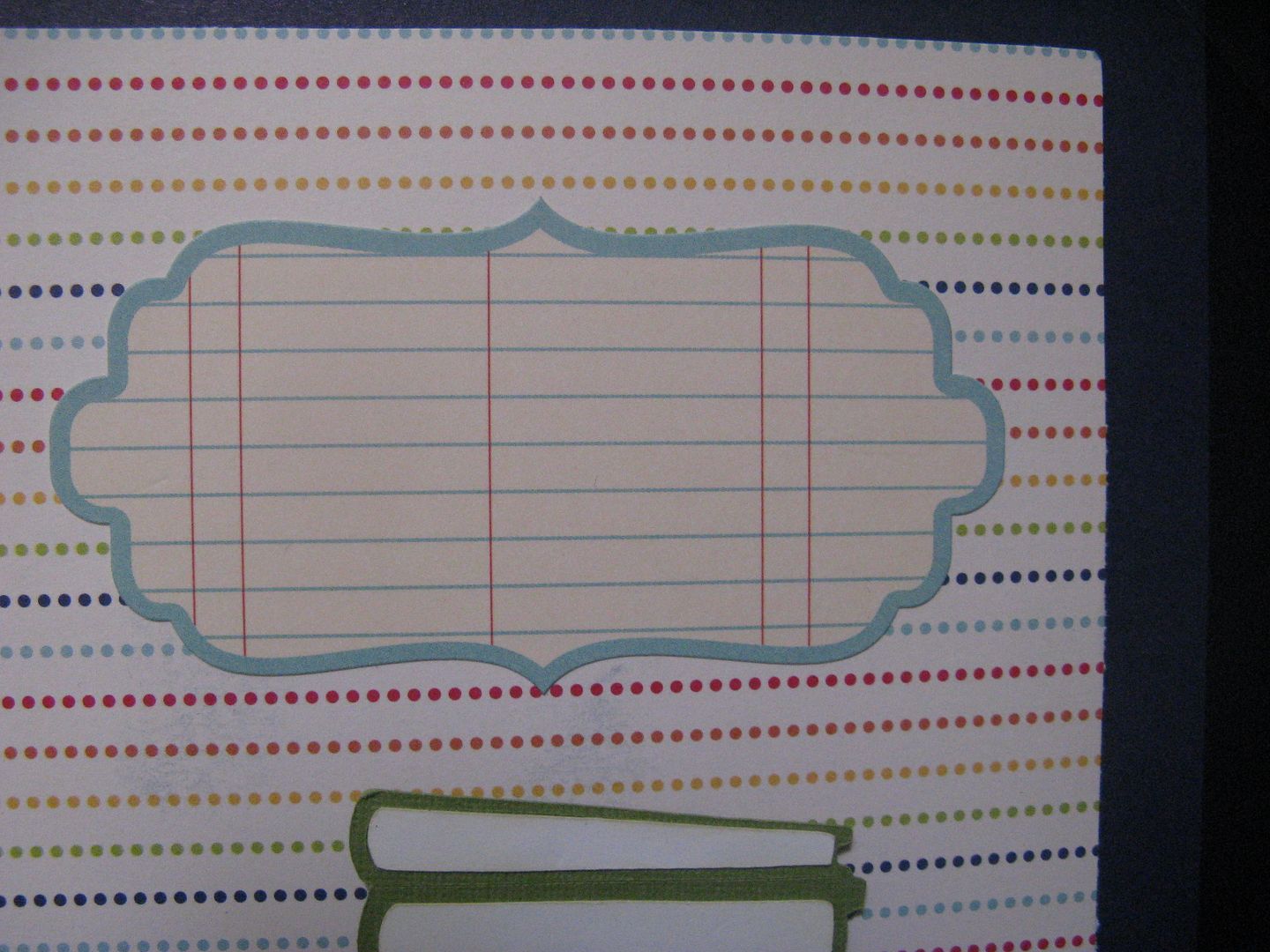 This is a sticker from the paper pack.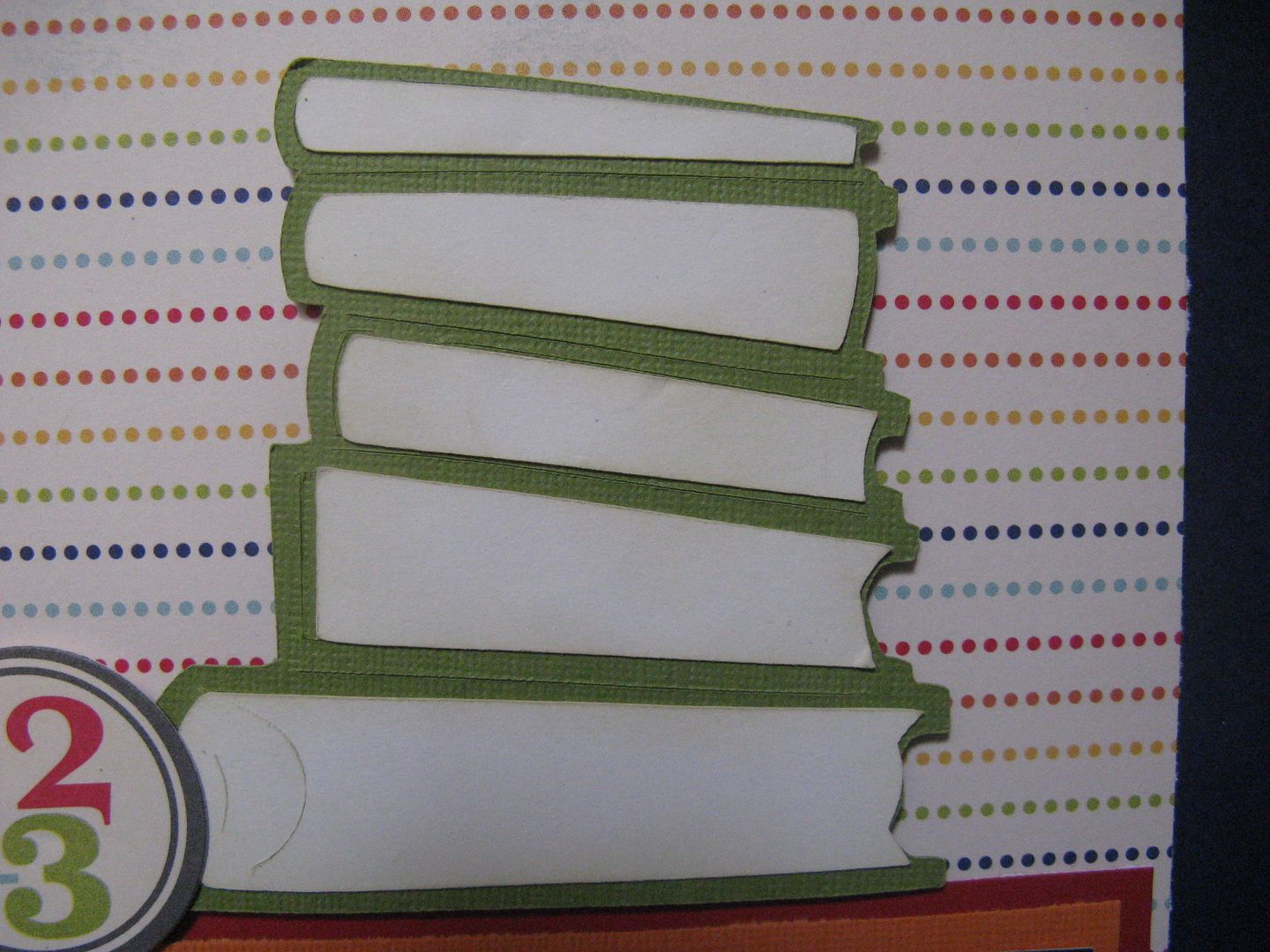 I cut these book out at 3".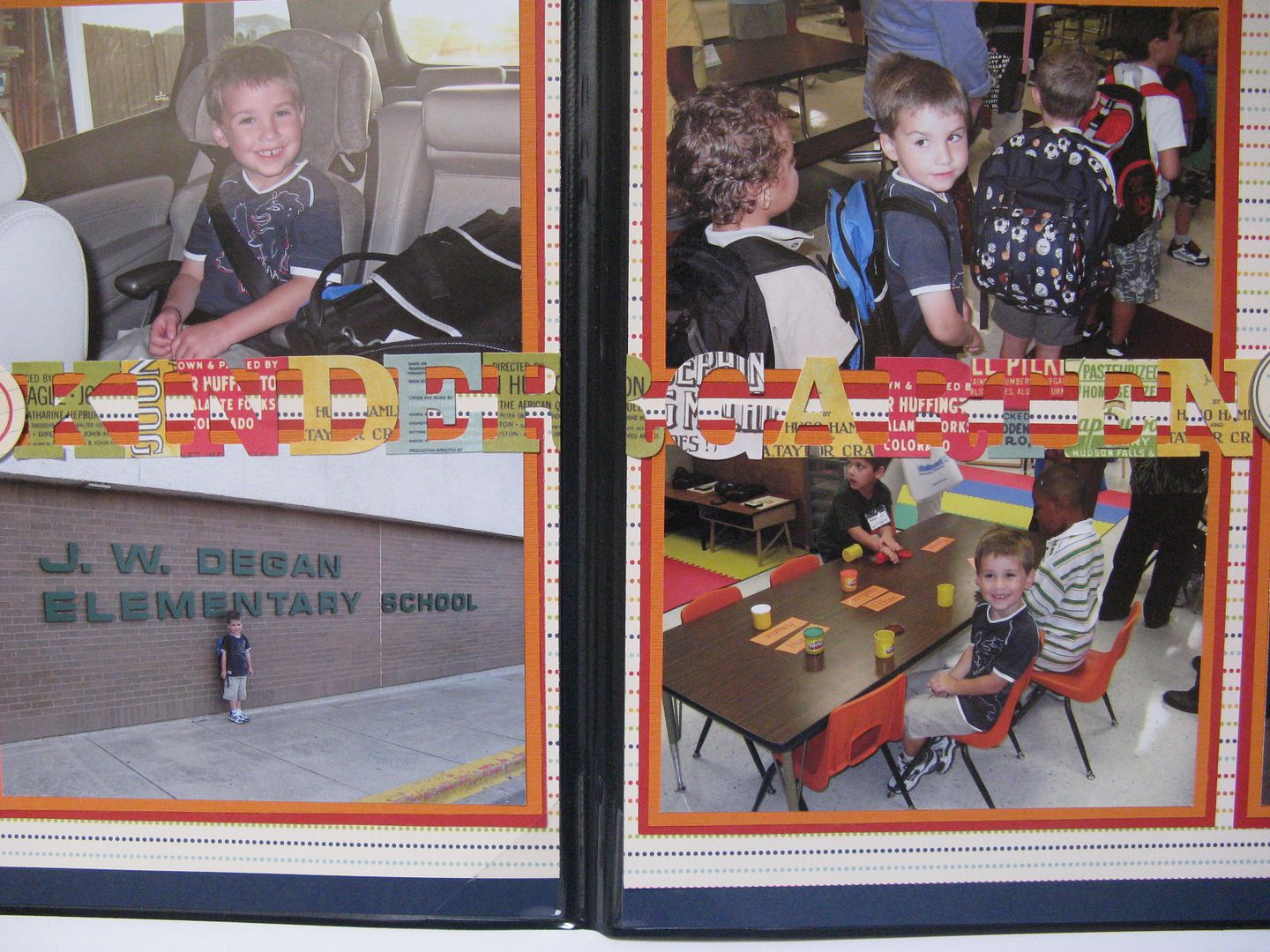 'kindergarten' was made using letter stickers from the paper pack.
Thanks so much for stopping by! Make sure you check back in tomorrow and see what awesome thing Joy has for you!
Don't forget to check out our blogs today to see our Hello Thursday projects. We will post everything as soon as we get the green light from PC!
Obsessed with Scrapbooking
Have a terrific Thursday!!
Be sure and check out Joy's and Melanie's personal blogs for more creative goodness at
Obsessed with Scrapbooking
and
Courtney Lane Designs!
Have a great day!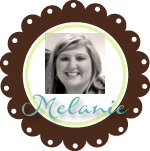 Subscribe to Everyday Cricut
to learn more about ways to use the Cricut in your cardmaking and scrapbooking!