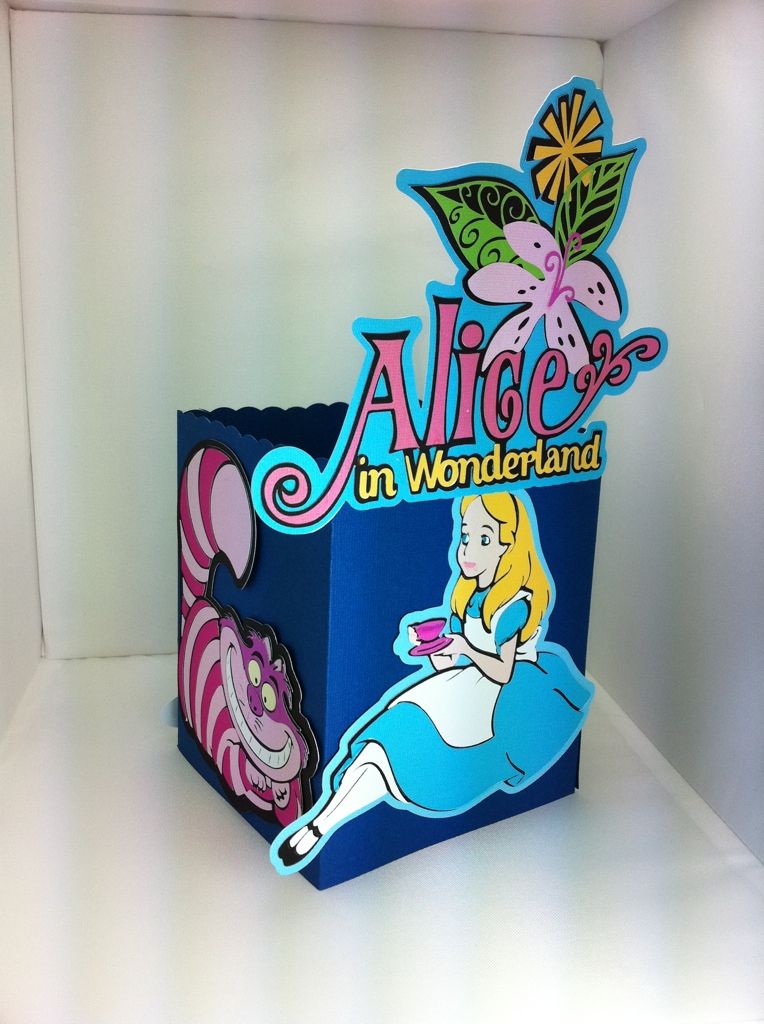 Today's project comes from the
Cricut Disney Classics cartridge
. How about these Alice in Wonderland images? The Disney images are time consuming to layer but so worth the effort!
I had to make a centerpiece for a tea party my daughter is having in her 6th grade English class. While they are not reading Alice in Wonderland, the characters in the book they are reading keep talking about it. So, we thought this would make a cute centerpiece.
Since it has to survive a day at junior high, I didn't embellish it up too much. Of course, starting the project at 8 pm also had something to do with that...
All the images were cut at 5-1/2", all layers (9 of them!). I used the Cricut Imagine machine to speed up the process and boy, did it help! Between the color picker that let me find a nice skin tone color and the ease of getting everything laid out, the Imagine saved me lots of time and effort. I just plugged in my layers, colored them and let the machine lay out all the images. It did take 8 mats worth of paper but keep in mind, each page was not completely full.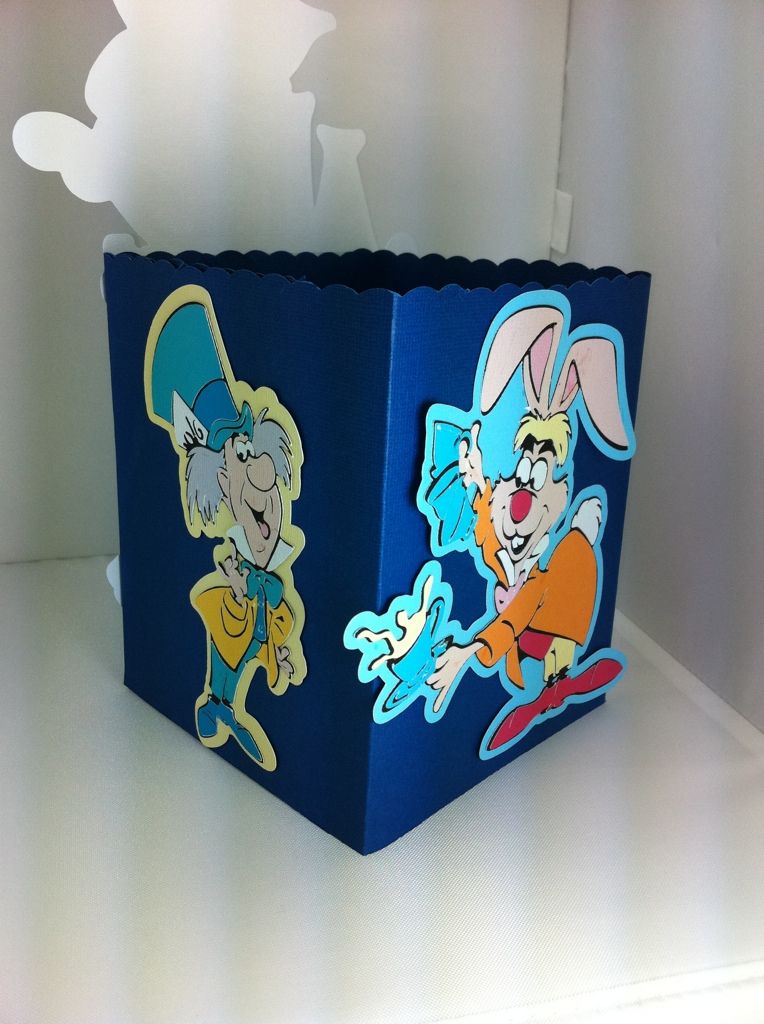 To make the centerpiece, all I did was take a sheet of 12" x 24" paper and score it every 5 inches. That gave me a piece to overlap and form the square shape. I used decorative scissors (insert wide eyes) for the top edge and then even out the bottom using the trimmer so it was nice and even. This design allowed for the centerpiece to be folded flat for easy transport to school in a 12" x 12" plastic envelope. Did I mention we brought 30 cupcakes also? Lots to carry.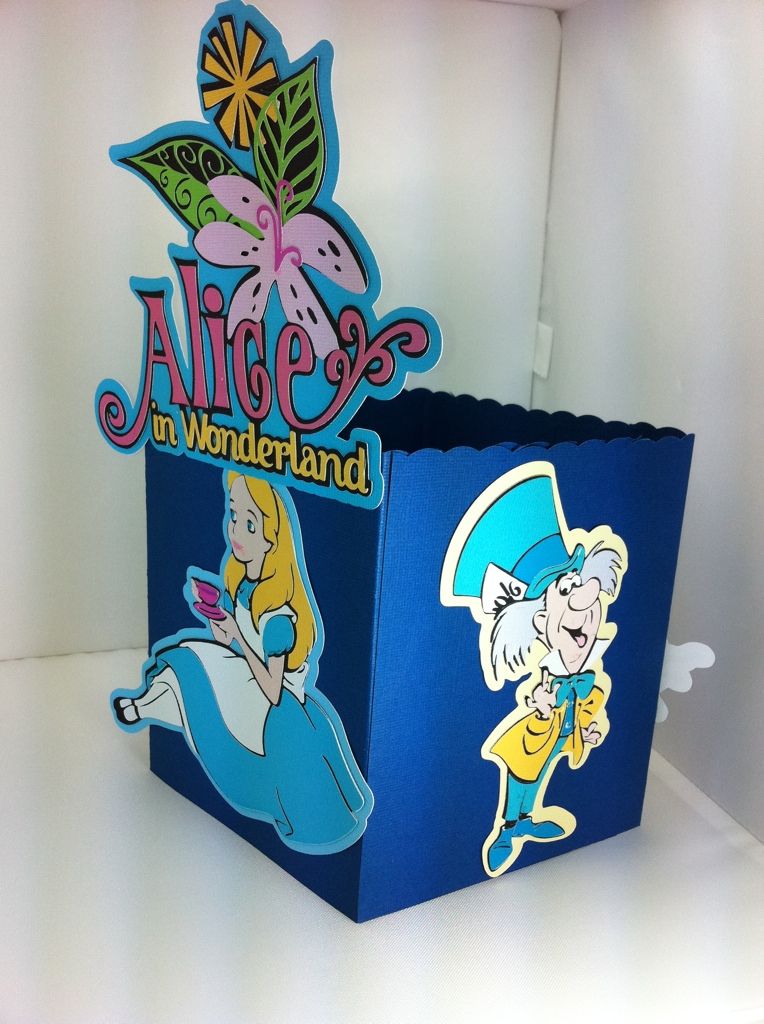 And now a word about the cuts themselves.
A tip for using the Imagine to print and cut: Walmart now has 12" X 12" pads of Colorbok textured white cardstock (40 sheets for $5) and it prints and cuts beautifully! The colors are rich and the texture adds so much.
We're starting a new thing here at Everyday Cricut: Once a week, we'll have a challenge of some kind and a link for you to share projects you've made. Don't worry - we won't make them hard! It's just a way to see all your fun, fantastic creations! (And we won't own the images...).
So, for our first week's challenge, we're starting with Disney!
We'd love to see some Disney projects you guys have made! Any kind is good - cards, layouts, home decor, T-shirts, brag books, whatever. Please link up your photos with your site name below in Mr. Linky! We can't wait to see all the beautiful things you guys have made!
Click the link at the bottom of this post to enter! Please type your name/screen name in the caption/title section and then choose the photo and link you wish to use. Please link directly to the post with your card, instead of just your general blog.

If you have any trouble, try entering the link first, then upload your photo from your computer instead of "from web".
Be sure and check out Joy's and Melanie's personal blogs for more creative goodness at
Obsessed with Scrapbooking
and
Courtney Lane Designs!
Have a great day! This post may contain affiliate links.
Subscribe to Everyday Cricut
to learn more about ways to use the Cricut in your cardmaking and scrapbooking!