Today's fast and fun 5" x 5" card was made using the new Cricut Imagine Buccaneer cartridge. You do need an Imagine machine to print and cut these pirate-y images.
This is NOT a cute-sy cartridge (some of the pirates are even imbibing). The pirate was cut at 3-1/2", chest at 1-1/2", "yo ho ho" at 1-1/2" and the background map paper at 4-1/2".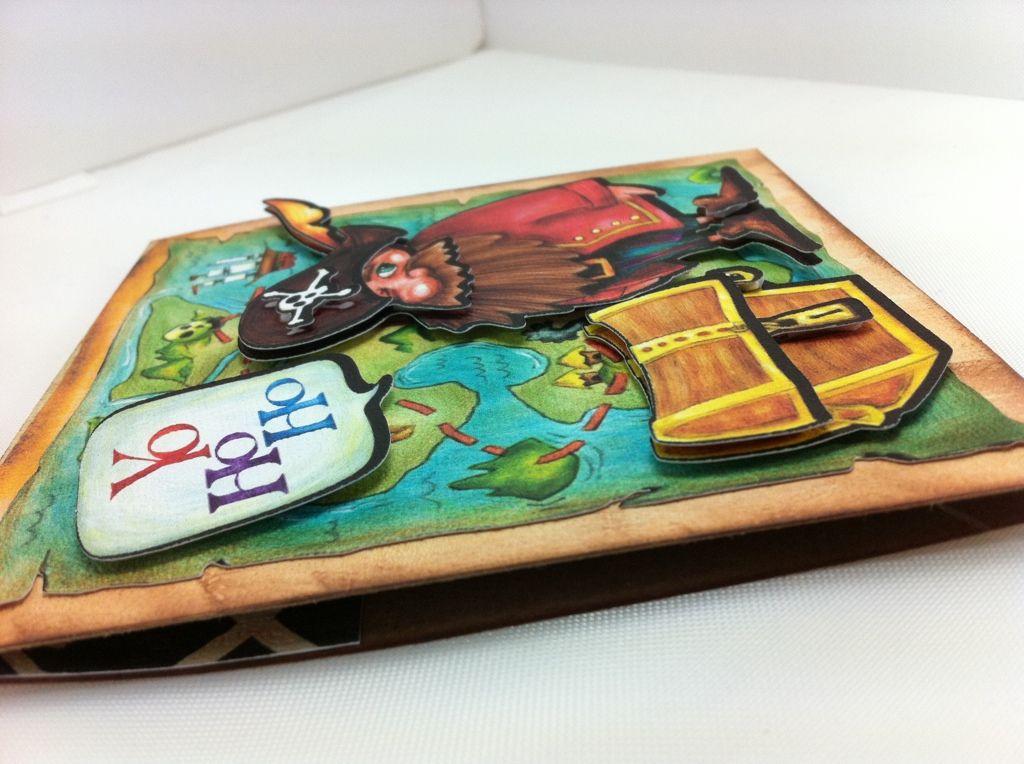 The above picture shows the layering on the pirate and chest. Layering and pop dots make all the difference with these Imagine cartridges.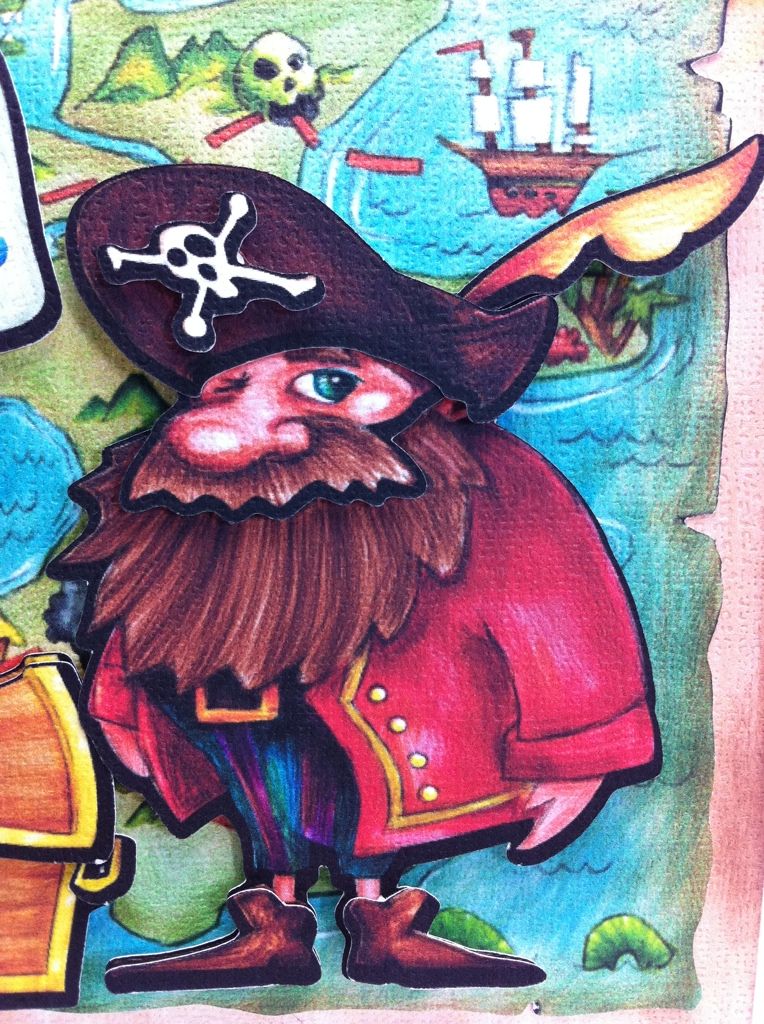 See how dimensional he is? I popped up the shoes, beard, face, hat, feather and skull and crossbones.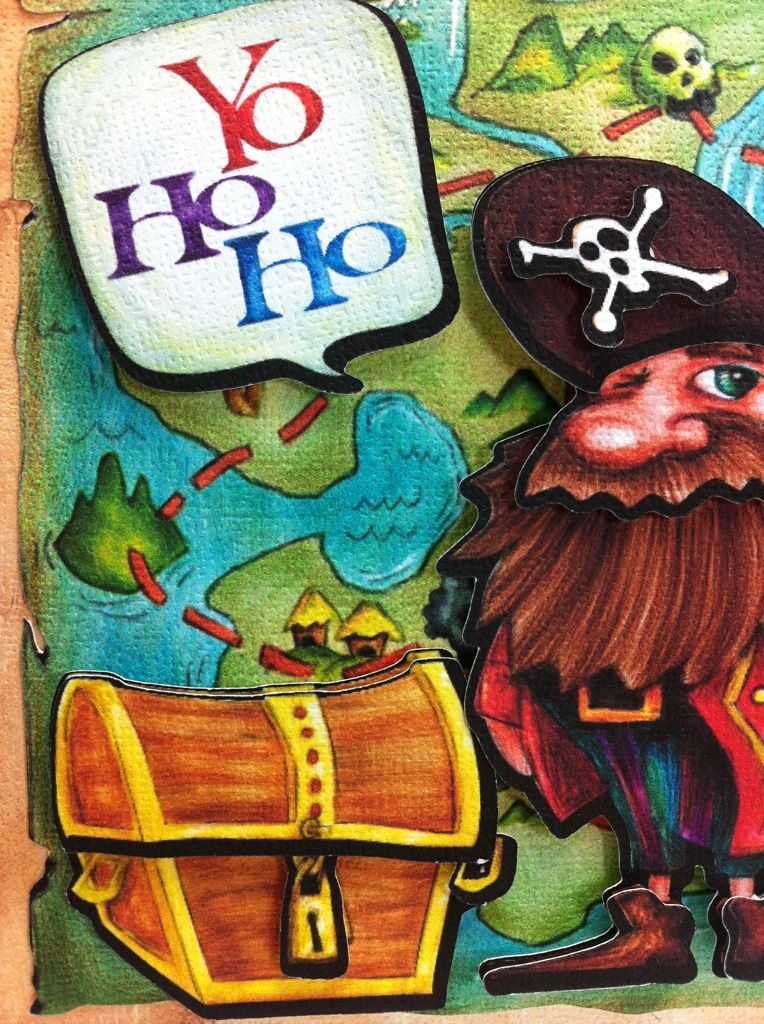 Here you can see the chest is popped up on the lid, lock and side handle.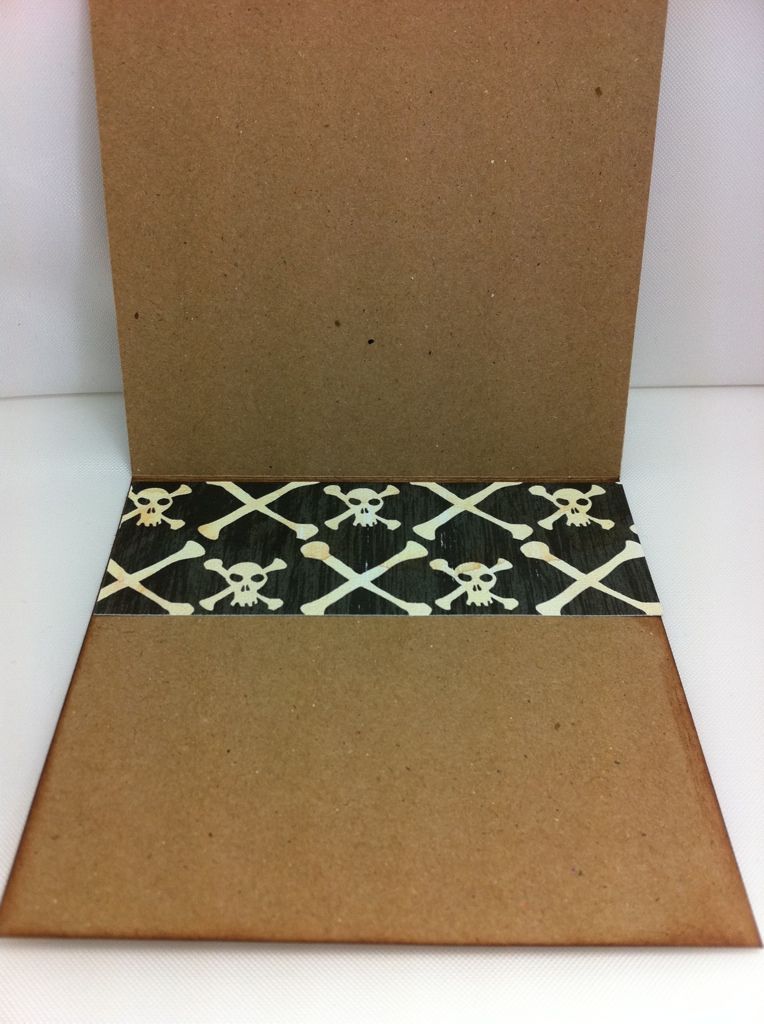 Love the patterned paper on this cartridge! How cute is this pirate skull paper? Check out the images for this Cricut Buccaneer cartridge (not all are shown):
In honor of the E2 launch on the 26th we are having a Launch party via Ustream on Monday at 8:05pm Central. We will be giving away lots of really great things including...
Yep! An E2! How awesome is that!?! We can't wait to see you all there on Monday!!
Oh and one last thing,we never got the green light yesterday for Hello Thursday, but we were told it should come sometime today. Make sure you check out our blogs for the awesome projects and giveaways by clicking below! Melanie and I have worked really hard to make this Hello Thursday (now Friday) a good one, so don't miss out! ==>
Have a great day!
Subscribe to Everyday Cricut
to learn more about ways to use the Cricut in your cardmaking and scrapbooking!