typsy styluses:
Jana
said...
I would love to win the Imagine. It is on my Santa list, but Christmas is for away.......
Darlene, MI said...

Fantastic giveaway! Love following your blog. Looking forward to continued inspiration.

Kris said...

Beautiful layout!!! Love the colors :) TFS

Pamela; Pam said...

I love this! Absolutely Awesome!!
Carol said...

That card is so adorable! Carol B ciaoitalia2007(at)gmail(dot)com

Karen said...

Great card! Love the colours! Can't imagine the things I could create with the Imagine. What a great giveaway! THANKS!!
Marian Gr said...

WOW!!! What a Incredible Centerpiece! Thank you for sharing this amazing project! Thank you and Provocraft for the opportunity to win this amazing crafting tool-the IMAGINE! I would love to print my own paper and choose the colors for my images when I make my cards and scrapbook pages. Again, THANK YOU! meg_ps6819(at)yahoo(dot)com
The Antonich's said...

WOW. just wow. That project looked like a handful-BUT you made it seem do-able :) ALso, I LOVE LOVE LOVE that we'll get to share our projects. A little bummed that I've yet to do disney. Elmo-yes. Disney-no. Although I do have a tinkerbell cartridge I've not opened yet....

Linda

said...

Great card. Love the colors! Oh how someone is going to be so happy with this giveaway. Would like it to be me. You have given me so many wonderful ideas. Keep them coming. Thank you Linda in Stanwood



Congratulations
to our 11 winners! Please email us at cricutchristmas@gmail.com your addresses and we will have this sent out to you. You have two weeks to claim your prize!
Have a great rest of your Sunday!!
Be sure and check out Joy's and Melanie's personal blogs for more creative goodness at
Obsessed with Scrapbooking
and
Courtney Lane Designs!
Have a great day!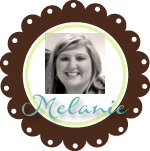 Subscribe to Everyday Cricut
to learn more about ways to use the Cricut in your cardmaking and scrapbooking!