We have our winners picked for the TWO Imagine Cartridges - Kate's Kitchen and Better Together:
The winners are:
1) Better Together Imagine Cartridge:

TX Scrapper Mom said...
OMG! I JUST bout the Imagine and have absolutely NO cartridges! Great giveaway!! Thanks for the opportunity to win!

~Roberta
2) Kate's Kitchen Imagine Cartridge:

annied said...
Two giveaways in one week! That's really exciting, especially when the first one is so generous! I love my imagine and these projects just prove how versatile this machine is! Thanks Provocraft and HP! You're a great team!
Winners, please send your name, address and what you won to us at cricutchristmas@gmail.com and we'll get these sent out to you.
Check back for Melanie's fabulous project in the morning!
Be sure and check out Joy's and Melanie's personal blogs for more creative goodness at
Obsessed with Scrapbooking
and
Courtney Lane Designs!
Have a great day!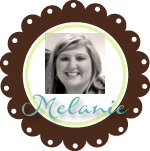 Subscribe to Everyday Cricut
to learn more about ways to use the Cricut in your cardmaking and scrapbooking!