Hello everyone-Bryan the Scrapguy here and I am so excited to be sharing with you today. Life has been nuts and I am typing this from Milan Italy--can I tell you I love my job!!!!
So I have a one pager for you today. I do a lot of scrapping with out pictures in mind. I do this because the layouts make great gifts and allow people to have a really creative gift that they feel they can add to with journals and photos.
So today I used the Feelin' Groovy cartridge and some paper I seem to have been holding onto from Basic Grey--the paper has a retro feel so I thought it went well with the cuts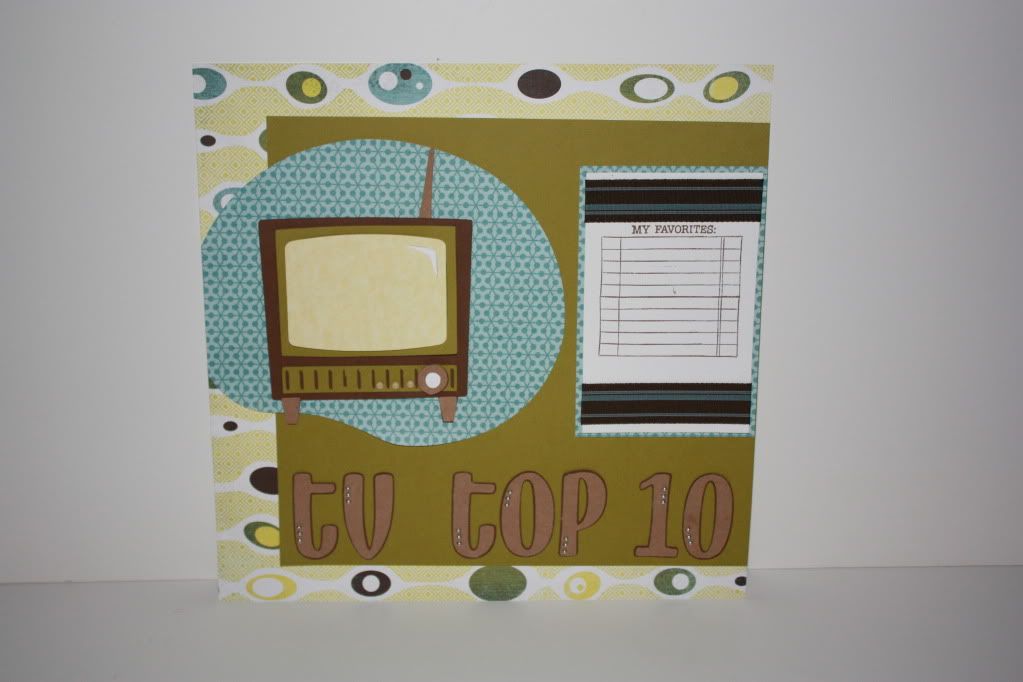 As I was going through the book I was drawn to this TV--it reminds me of the big massive TVs my grandparents had, and a little avocado green didn't hurt making it more real!
The base matte was cut from the cartridge as well as I laid it out I cut the matte just a bit as I cut it a little large--there are no mistakes in scrapping just challenges--sometime unexpected but none the less challenges! I used foam tape to give the TV a few different layers you can't see them in the picture but they are there--I PROMISE!!!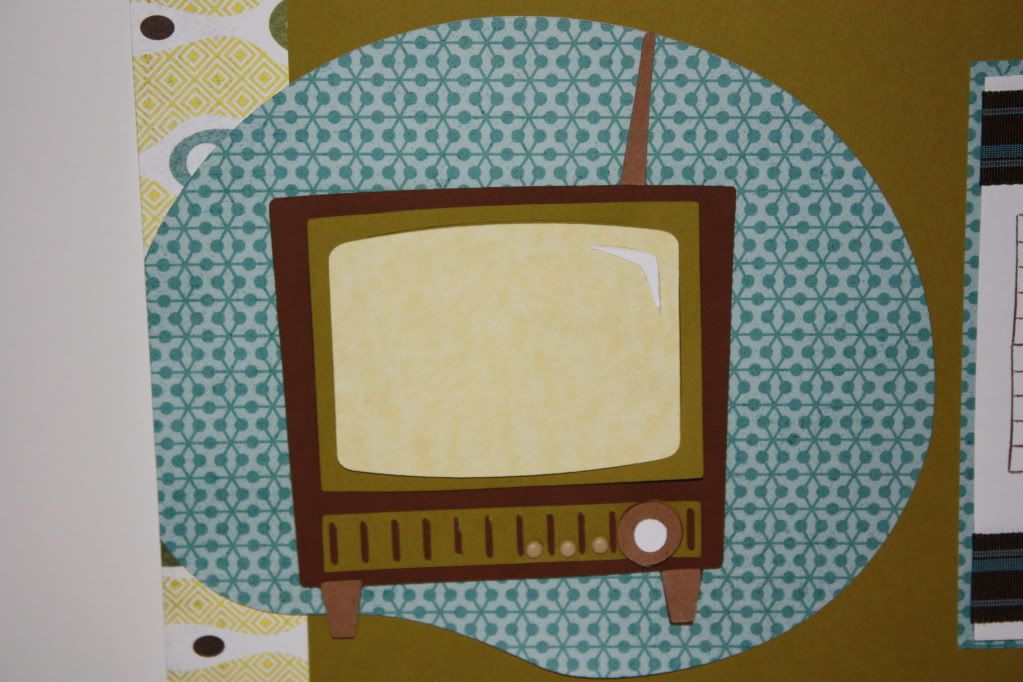 For my journal i used a 4x6 matte and layered it up with a white stamped image (stamps from CTMH) I stamped the image twice to give me ten lines to list my top 10 TV shows. I used some ribbon I bought years ago at Joann's that finally matched a project I was working on!
I used my all time fav font Don Juan for my title and layered it up . I also added some silver half beads to give a little bit of shine and texture.
Thanks for stopping in and feel free to shoot on over to my personal blog where I share some fun projects, good blog candy, and a guys point of view on this wonderful hobby we all have!!!
scrapguy.blogspot.com
Be sure and check out Joy's and Melanie's personal blogs for more creative goodness at
Obsessed with Scrapbooking
and
Courtney Lane Designs!
Have a great day!
Subscribe to Everyday Cricut
to learn more about ways to use the Cricut in your cardmaking and scrapbooking!