scrapgranny
said...
very cute card! I love all the inspiration you share! Thanks!
katkane43 at aol dot com
Congratulations! Please emails us your address details and we will ship the cartridge out to you. You have two weeks to claim your prize.
Just want to give a shout out to all of the lovely ladies I met yesterday at the Stampede! There was so much love and sweetness that I just wanted to let you know you guys are all so appreciated!! Joy and I just love all of our followers and we are so glad you let us into your lives everyday! You guys are the BEST!
Have a wonderful rest of your Sunday!
Be sure and check out Joy's and Melanie's personal blogs for more creative goodness at
Obsessed with Scrapbooking
and
Courtney Lane Designs!
Have a great day!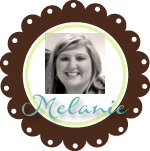 Subscribe to Everyday Cricut
to learn more about ways to use the Cricut in your cardmaking and scrapbooking!