flscraplady said...

I absolutely love your layout! I can't wait to get Lori's Garden. I can't find it anywhere that is affordable. Thanks so much for sharing. It is beautiful. diane at weismanfamily dot net
Congratulations! Please email(cricutchristmas@gmail.com) us your address and we will ship this out to you! You have two weeks to claim your prize.
I want to give a big thank you to Maria who posted such wonderful things all week! We just love her over here at Everyday Cricut! She really brings it when she comes over to play!
This week Joy and I will be posting projects. We are slowly getting back into the crafting groove, but are ready to get posting again!
Hope you are all having a wonderful weekend!
Be sure and check out Joy's and Melanie's personal blogs for more creative goodness at
Obsessed with Scrapbooking
and
Courtney Lane Designs!
Have a great day!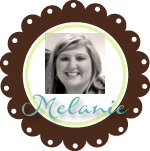 Subscribe to Everyday Cricut
to learn more about ways to use the Cricut in your cardmaking and scrapbooking!