Hi Ya'll! This is Carrie from
greenbean's crafterole
back for my last day! I can't believe my time with you is over! Where'd the week go? I want to thank Joy and Melanie for letting me "take over" their blog! And I hope that you guys have enjoyed my projects as much as I did creating 'em!
So, how can you say those three little words without actually saying 'em? In sign language! And that's how this "I love you" shrinky pin came about! What's that? You've never cut shrinky dinks with your Cricut? Well, maybe this little cutie will change your mind!
I guess my time here on Everyday Cricut is over. As sad as that is, I did have a blast being able to share some projects with you! I can't thank Joy and Melanie enough for letting me be a part of this fantabulous blog! Hopefully this isn't the last time you'll see the bean on here! hint hint
Oopsie! I forgot to give you all the machine settings for cutting!
pressure - high
speed - medium
blade depth - 6
multi cut - 3
***Supplies***
Paper - The Doodlin' Around Stack by DCWV
Stamp - You Had Me At Chocolate by My Creative Time With Emma
Shrinky Dinks - For Computer Inkjet Printers (Michael's)
Be sure and check out Joy's and Melanie's personal blogs for more creative goodness at
Obsessed with Scrapbooking
and
Courtney Lane Designs!
Have a great day!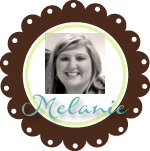 Subscribe to Everyday Cricut
to learn more about ways to use the Cricut in your cardmaking and scrapbooking!