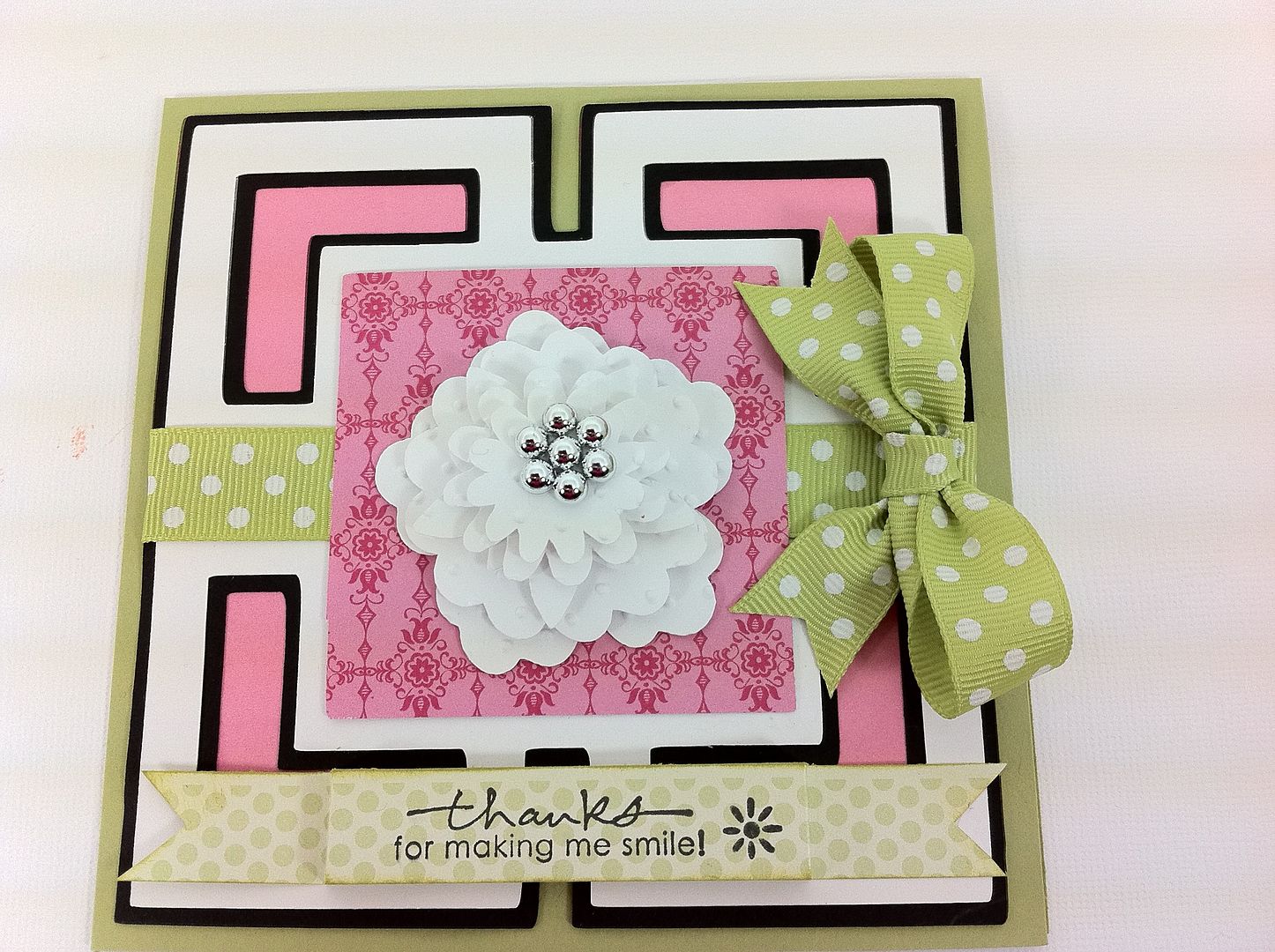 I'm so excited to show a project using the
Cricut Picturesque cartridge
! Up until recently, this was a very difficult cartridge to get ahold of but it is now available at Joann's. This full size cartridge has loads of elegant images, cards, tags, corners and shapes that make creating a snap!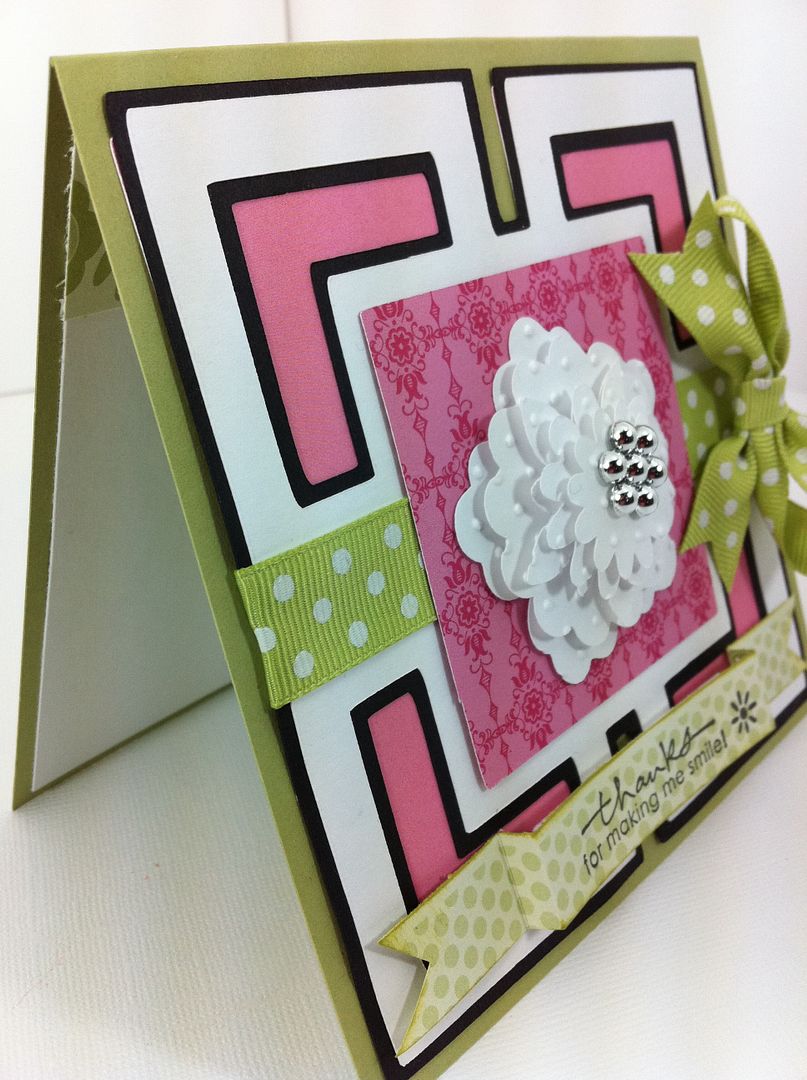 The linked square background is from the
Cricut Picturesque cartridge
and cut at 4-1/2" on this 5"x 5" card. I used Stampin Up! and American Crafts paper here, as well as black and white cardstock. Take a look at the handbook photo below:
I cut the base, shadow, blackout and regular square. But, as you can see, you could also have cut a shadow for the center square. I chose not to as I liked the way this looked.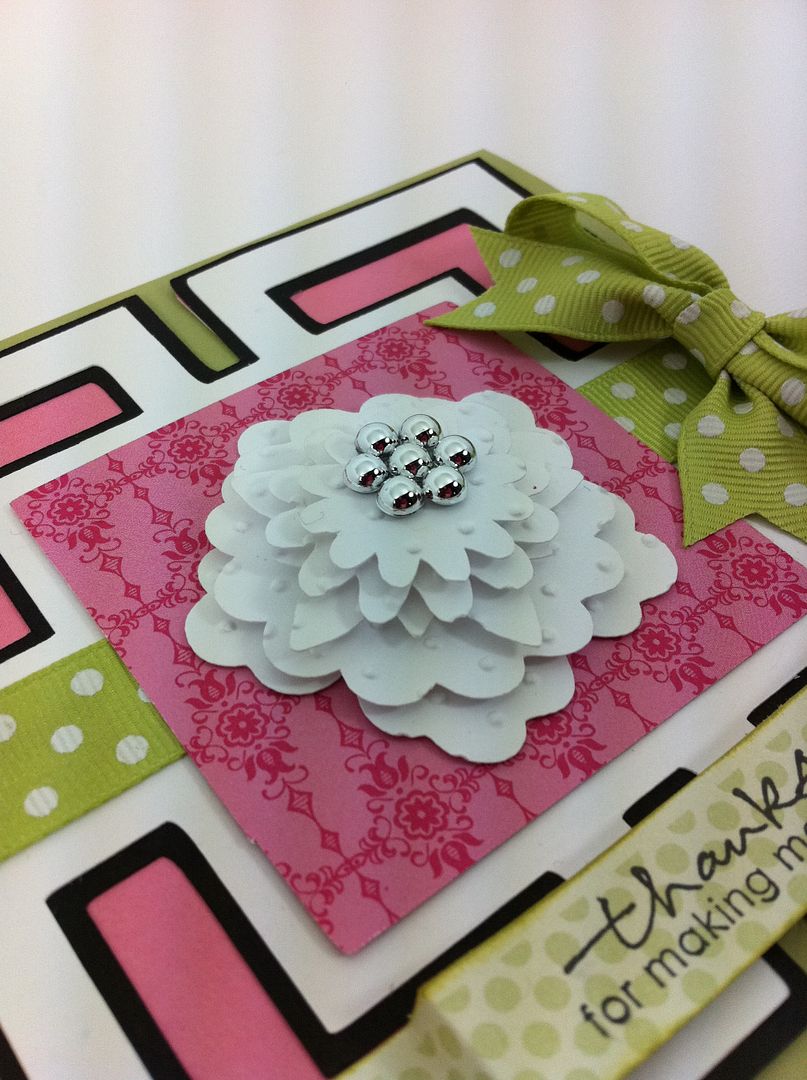 Let's talk about the beautiful layered flower in the center. This flower was created using the new
Mother's Day Bouquet mini cartridge
and I just started at key 3 (third key from the left on the top row) at 2" and cut that flower. Then, staying in the same column, I cut the next flower (key 13 - third key from the left on the second row from the top) and cut it 1/4" smaller at 1-3/4". I continued this for all the flowers. I did not cut a leaf as there was already enough going on for the eye to look at.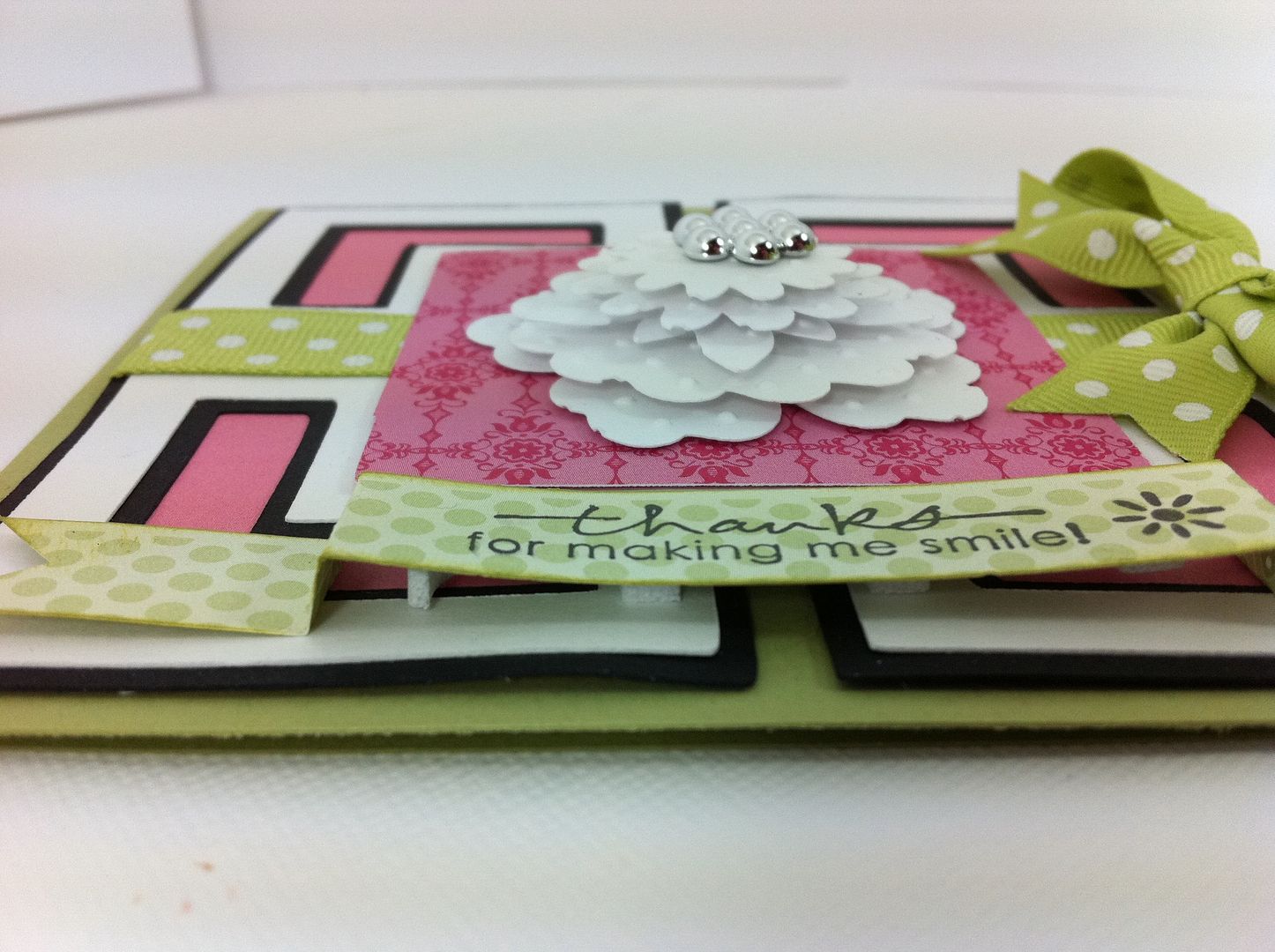 I cuttlebugged the flower layers using the Swiss Dots folder and then pop dotted each layer. It's pretty thick so this is a card you hand someone, rather than mail (see above). Sentiment from Stampin Up!. The green background to the sentiment really matches better than it photographed. It has to - it's all Stampin Up! Ribbon from stash. Little silver gems from Hobby Lobby.
As usual, I just put a little something on the inside to continue the theme. This takes two minutes and really finishes off a card.
Be sure and check out Joy's and Melanie's personal blogs for more creative goodness at
Obsessed with Scrapbooking
and
Courtney Lane Designs!
Have a great day! This post may contain affiliate links.
Subscribe to Everyday Cricut
to learn more about ways to use the Cricut in your cardmaking and scrapbooking!