Hello, everyone!
Today I have a layout that I have made for my little one. It was completely inspired by the sailboat paper that I used. Joy and I had gone shopping at a local scrapbook store(go figure). I had actually gone with her as moral support, but ended up spending way more money than she did. That is the kind of friend I am ;-) Anyway, when I spotted the paper it was love at first sight! I remembered that
B is for Boy
had a cute sailboat that would work perfectly. The layout itself came from a sketch in one of the Close To My Heart books called 'Magic'. I have to tell you, if you are ever stumped for ideas pick up one of these books. They are chocked full of great sketches! Thanks, Joy, for letting me borrow it!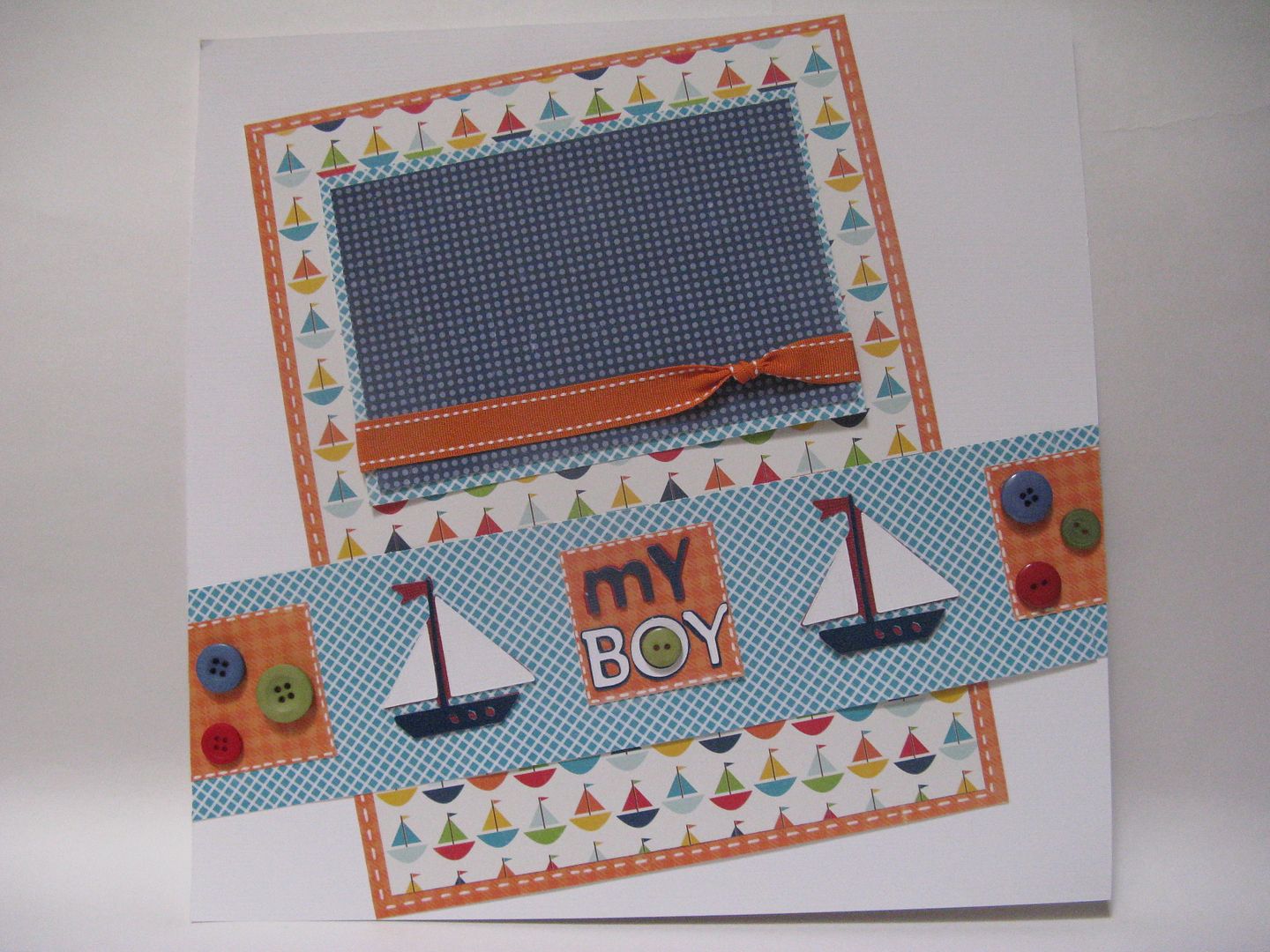 The paper is from Echo Park.
I cut 'my' out using Nate' ABC's at 3/4". 'BOY' is cut from B is for Boy out at 3/4".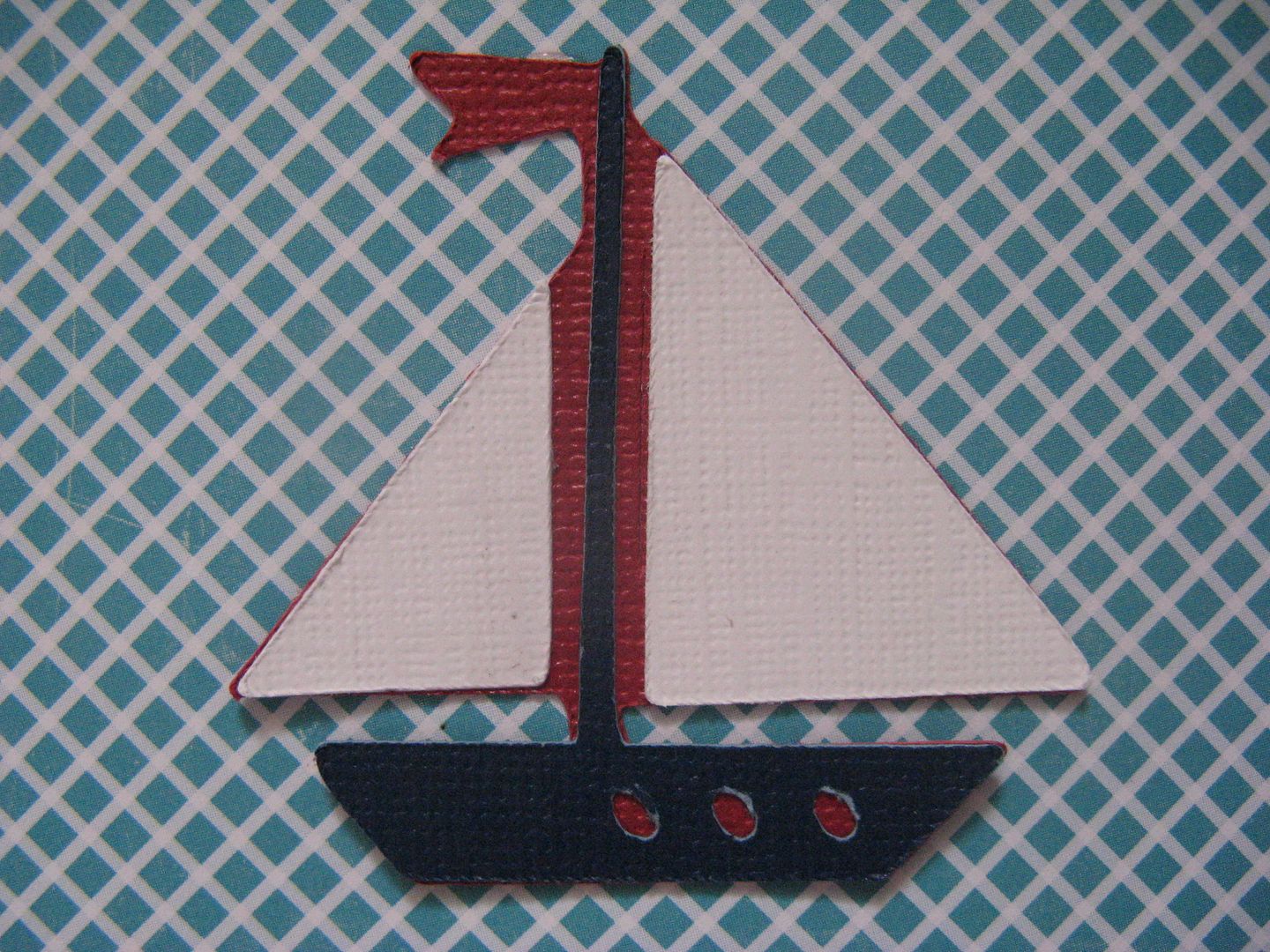 The sail boat is from B is for Boy and is cut out at 2"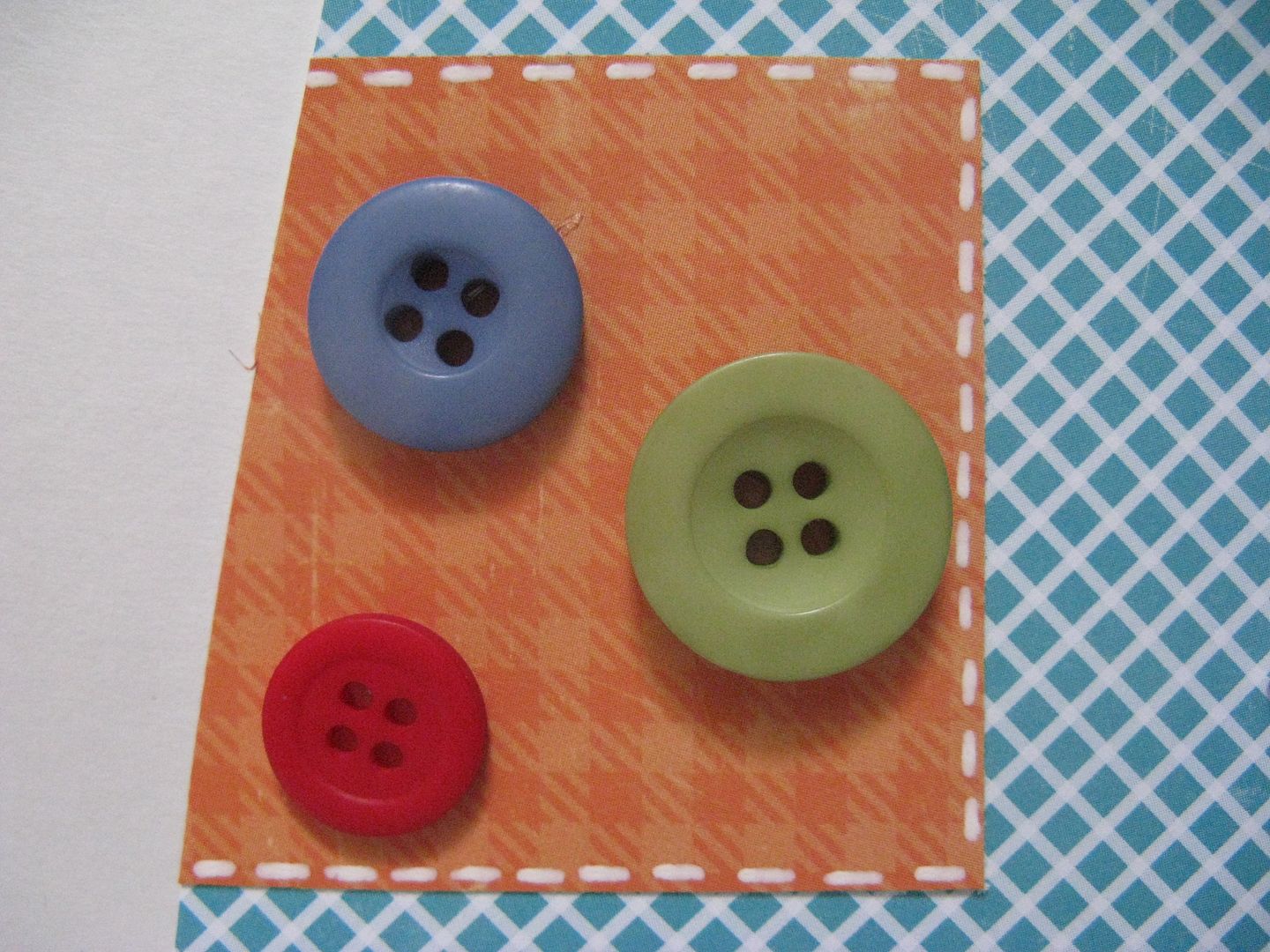 Ribbon and buttons are from Papertrey Ink.
I have a Valentine post everyday this week, so stop on over to my other blog to check it out by clicking here ==>
Courtney Lane Designs
Have a terrific Tuesday!!
Be sure and check out Joy's and Melanie's personal blogs for more creative goodness at
Obsessed with Scrapbooking
and
Courtney Lane Designs!
Have a great day!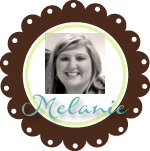 Subscribe to Everyday Cricut
to learn more about ways to use the Cricut in your cardmaking and scrapbooking!