Blogger Scott & Ann said...
This card is beautiful! I love how it looks so elegant & pretty. I can't wait to try this technique. I am new to owing a Cricut & I love to see so many beautiful designs.
January 3, 2011 8:40 PM
Congrats, Ann!!! Please email us at cricutchristmas@gmail.com your address details and I will ship this out to you.
We are thrilled to have Diane from Capadia Designs as our guest designer this month.
She has done an amazing blog feat - she has posted every day on her blog since January 1, 2009. EVERY DAY! Every single DAY!
Not only that, all of her posts are always chock full of great info, photos and tutorials! Diane makes fantastic Cricut cards, layouts and altered projects using Design Studio software and she generously shares her creativity, abilities and talents on her blog. Her tutorials are very well written and clear. She is a premier designer!
I know you all will love her projects this week!
Below is a quick intro that Diane penned herself:
Hi, I am Diane (also known as "Capadia" in the Cricut world). It is a great honor to have been asked to be the Guest Designer for Everyday Cricut! I am looking forward to sharing some of my projects with you.






I have enjoyed paper and paper crafting since my childhood. My fascination with paper began with trips to the stationers with my mother as a small girl and continued with a grade school report on origami. I have two sons, ages 21 and 25, and I share an "empty nest" with my husband of 30 years, who is very patient with my paper obsession. We currently live in the Boston area, but we lived overseas for eight years in Germany and England. I retired from practicing law when we moved overseas.




I am always happy when I am designing and I find the process of creating a scrapbook page, a card or another paper crafting project by using various elements in new and different ways to be both rewarding and relaxing. Over the years I have done cross stitch, needlepoint and quilting and I find that some of these interests have influenced my designs and paper crafting projects. I particularly enjoy using the Design Studio software and designing .cut files for the Cricut electronic cutter. You can see more of my work on my blog, Capadia Designs.
Let's give a big welcome to Diane!
Be sure and check out Joy's and Melanie's personal blogs for more creative goodness at
Obsessed with Scrapbooking
and
Courtney Lane Designs!
Have a great day!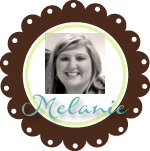 Subscribe to Everyday Cricut
to learn more about ways to use the Cricut in your cardmaking and scrapbooking!