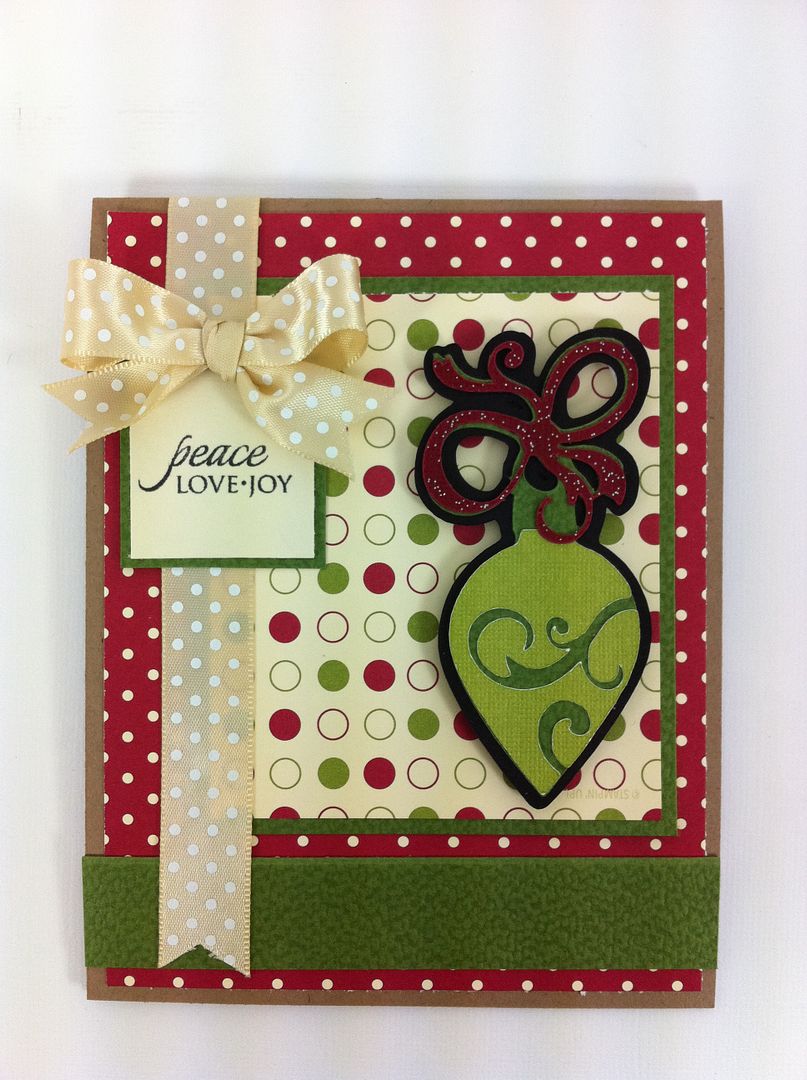 It's the most fun day of the month - Hello Thursday - the day Provocraft releases new Cricut cartridges!
Later today, on our personal blogs, Melanie and I will have loads of projects to show you using the new Cricut cartridges, as well as fun giveaways!
Melanie has called this "her favorite release of this year" and it is, without a doubt, mine also. So, don't finalize that Christmas list until you've seen all the new cartridges - I think you will be pleased (wallet and husband, probably, not so much...).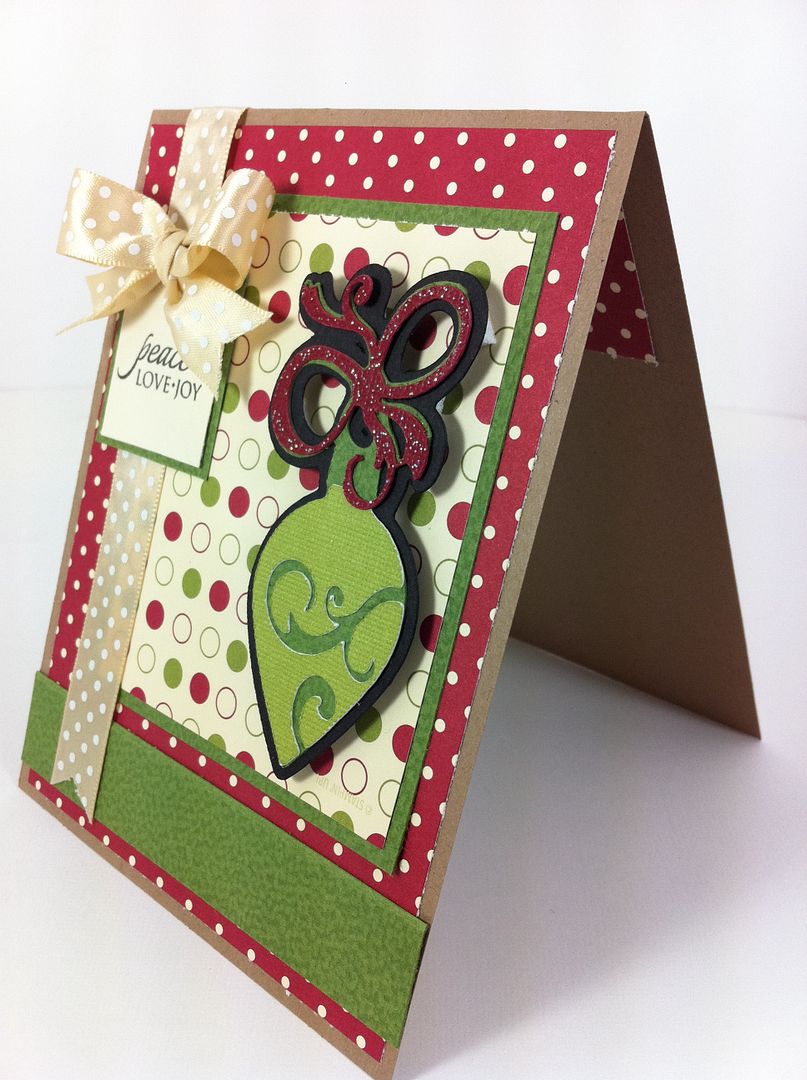 Onto today's quick 4-1/4" x 5-1/2" card using the
Cricut Lite Celebrate with Flourish cartridge
.
I love this cartridge - every image is elegant and swirly! But, with those swirls sometimes comes frustration in getting the paper to cut right so I have got a tip to make your cuts go nice and smoothly.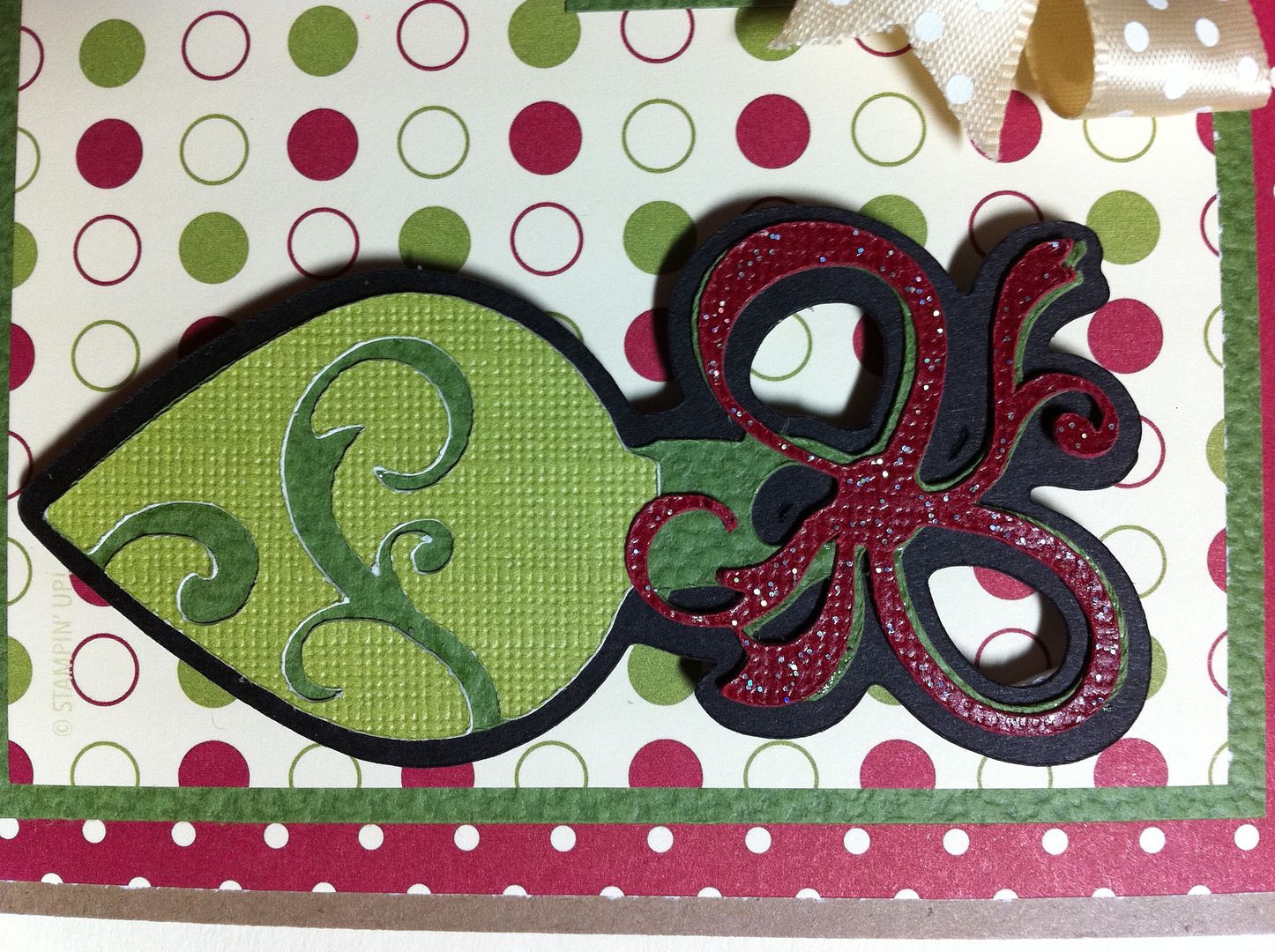 I cut the ornament at 3". The secret to getting great cuts with this cartridge lies in the settings. I put my blade at 4, speed at 1 and pressure at 3 - and then did a multi-cut of 2. I made sure my mat was sticky and blade wasn't too old. Perfect cut!
Paper is by Stampin Up!. Ribbon and stamp by Papertrey Ink.
We will be waiting today to get the go ahead to show you the new Cricut cartridges so keep checking back at Joy's and Melanie's personal blogs at
Obsessed with Scrapbooking
and
Courtney Lane Designs!
Have a great day! This post may contain affiliate links.
Subscribe to Everyday Cricut
to learn more about ways to use the Cricut in your cardmaking and scrapbooking!