Joy has made a series of posts about her favorite 2010 cartridges by category. The categories are best boy, best girl, best for cardmakers, most elegant, best font, best cutesy animal cartridge, best halloween, best Christmas, best for moms, best for teachers, best seasonal, best all around.
To check out the series, start at the intro post:
Joy's 2010 Awards for Best Cricut Cartridges
Melanie has made a fabulous post about her favorite layouts from the Cricut cartridges released this year:
Melanie's Top 10 Layouts of 2010
Check back tomorrow for Melanie's top 10 cards of 2010!
Be sure and check out Joy's and Melanie's personal blogs for more creative goodness at
Obsessed with Scrapbooking
and
Courtney Lane Designs!
Have a great day!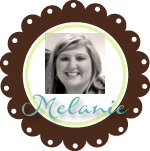 Subscribe to Everyday Cricut
to learn more about ways to use the Cricut in your cardmaking and scrapbooking!