Blogger Mary said...
Fa-la-la-la-laaa, la-la, la, laaaa!
What a beautiful card - it's so elegant...I just love it!
Mary
info@happypaws-pet.com
November 16, 2010 1:57 AM
Congratulations, Mary!! Please email(cricutchristmas@gmail.com) us your address details and we will mail this out to you!
Have a great week!!
Be sure and check out Joy's and Melanie's personal blogs for more creative goodness at
Obsessed with Scrapbooking
and
Courtney Lane Designs!
Have a great day!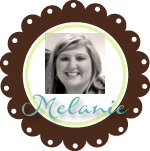 Subscribe to Everyday Cricut
to learn more about ways to use the Cricut in your cardmaking and scrapbooking!