Blogger WayTheyDance said...
Love the ribbon, buttons, and paper choice!
November 28, 2010 7:07 PM
Congratulations, WayTheyDance! Please email us your address(cricutchristmas@gmail.com details and we will mail this cartridge out to you.
Sorry this went up so late!! I just totally forgot to do it! Holiday weekends get me everytime!
Be sure and check out Joy's and Melanie's personal blogs for more creative goodness at
Obsessed with Scrapbooking
and
Courtney Lane Designs!
Have a great day!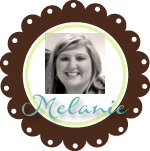 Subscribe to Everyday Cricut
to learn more about ways to use the Cricut in your cardmaking and scrapbooking!