Blogger jcamp2020 said...
Ah..Monique..took one look and said, "She's back!". Gosh, you do such beautiful work. Hate to cover any of it with, gasp, pictures?!!!
November 14, 2010 9:43 AM
Congratulations
, jcamp2020!! Please email us your address details to cricutchristmas@gmail.com. You will have 2 weeks to claim your prize.
We are going all Christmas starting this week, so if you need inspiration for the holidays we are your one stop shop!! Look forward to seeing you all back here on tomorrow!!
Don't forget about our
cuttlebug
giveaways that we are doing on our blog. I am drawing on Tuesday morning, so you have a little more time to get in there for that giveaway. Click below for details
Obsessed with Scrapbooking
Have a great rest of your weekend!!!
Be sure and check out Joy's and Melanie's personal blogs for more creative goodness at
Obsessed with Scrapbooking
and
Courtney Lane Designs!
Have a great day!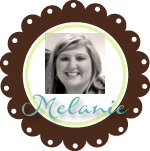 Subscribe to Everyday Cricut
to learn more about ways to use the Cricut in your cardmaking and scrapbooking!