Ok, today's simple card is going to have a surprise in it. What's that, you ask? Well, this card shape is actually found on the new
Cricut Birthday Bash cartridge
. WHAT? That's right! There are about 30 cards on the Birthday Bash cartridge and as you can see, they can be used for anything! I absolutely LOVE the cards found on this cartridge and you will be seeing more of the various shapes later on this week.
Don't forget that this week we are featuring Cosmo Cricket's winter line,
Mitten Weather
. The Santa and Christmas tree are from the
chipboard Mitten Weather set
. I had so much fun creating things with the paper and embellishments!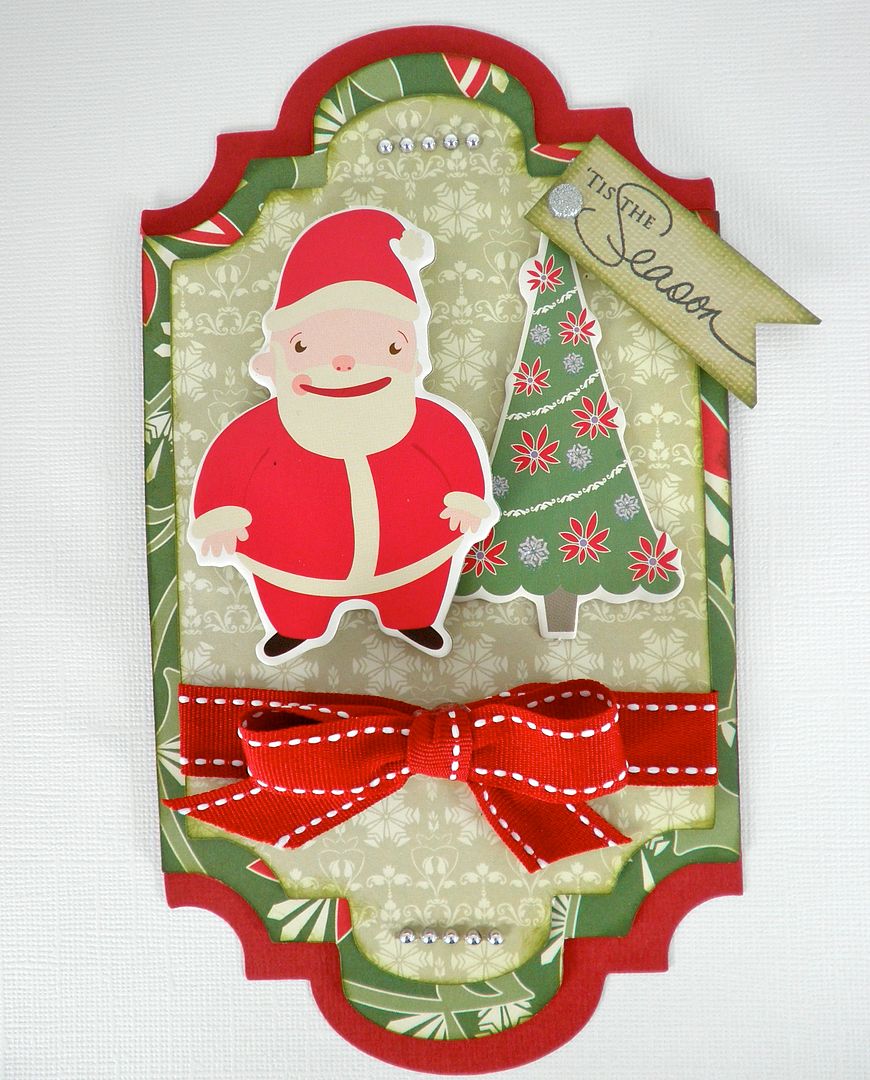 This card was cut at 7-1/2" with red Core'dinations cardstock and measures approximately 4-1/4" x 7-1/2". One of the cuts on the cartridge is the red entire card piece whereby the front layer is actually smaller than the back layer. Then, the front layer itself is a cut, which I did in the green patterned paper. I cut the beige piece a little smaller at 6-3/4". Below you can see the actual shape of the card as shown on the cartridge handbook on page 40 and then in actuality:
Inside I cut another beige piece at 6-3/4" and stamped a Christmas sentiment from Papertrey Ink. Front sentiment is also from Papertrey Ink, as is the ribbon. Silver gems are from Hobby Lobby.
Due to the card's non-standard size, I created an envelope using the Scor Pal. I like being able to customize the envelope so that I can allow room for pop dots and the extended sentiment that goes beyond the card boundaries.
I decorated the front of the card as I know I will not be mailing this, but rather using it to put a gift card inside for a teacher at Christmas time. The paper below and Christmas tree tag is also from this Cosmo Cricket Mitten Weather paper. I will add a "to/from" tag when we get closer to the event and I know who will be getting this.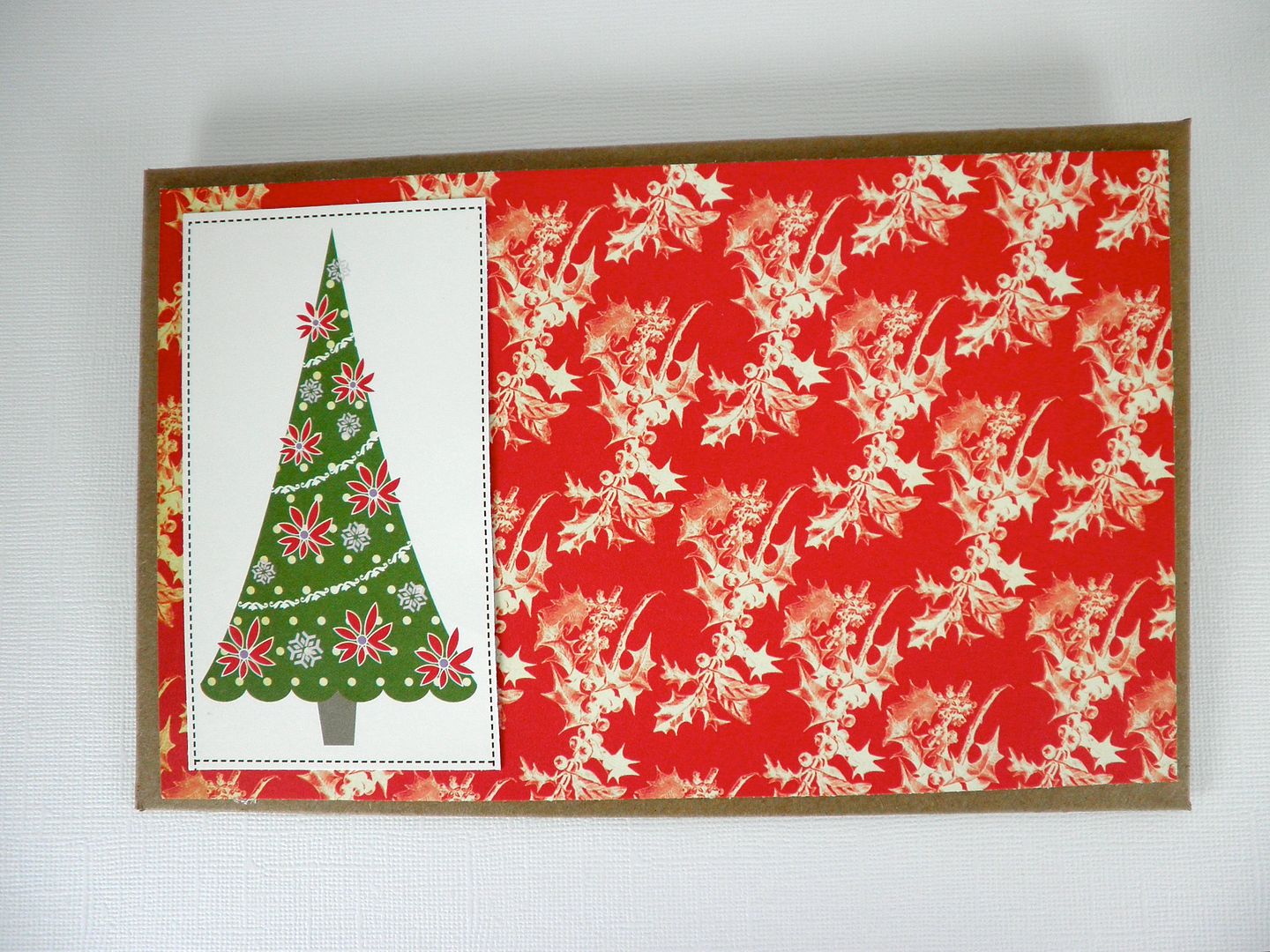 Join me tomorrow for another card using this Cosmo Cricket paper line. Wait until you see the Christmas colors tomorrow - non-standard BUT totally gorgeous. It's my favorite color!
Now don't forget to check out our blog hop this week between our personal blogs and Capadia designs. We are showing off those awesome Creative Memories Cricut cartridges, so you are going to want to take a peek. Click on the links below to check it out!
Capadia Designs
Also if you are interested in purchasing these exclusive cartridges click on the links below.
Have a great day! This post may contain affiliate links.
Subscribe to Everyday Cricut
to learn more about ways to use the Cricut in your cardmaking and scrapbooking!