Celeste B. said...
That is such a beautiful card!!! WOW! TFS! :)
October 28, 2010 6:08 PM
Congratulations, Celeste!!
Please email us your address details to cricutchristmas@gmail.com. You have two weeks to claim your prize.
We are back to regularly scheduled programing this week and to kick off the launch of the
NEW Cricut Cake Mini
we are giving away a
Cricut Cake
this week!
Have a great Sunday!!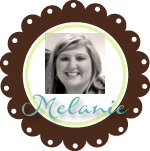 Subscribe to Everyday Cricut
to learn more about ways to use the Cricut in your cardmaking and scrapbooking!