Blogger Suz said...
Mitten Weather is the best Christmas paper I've seen yet this year. Love it! And the card is adorable ; )
October 4, 2010 4:20 PM
Congratulations!! Please email us your address details(cricutchristmas@gmail.com), Suz, and I will send out this cartridge this week!
I hope you guys enjoyed our Christmas card week. Make sure you check in Next week because we have a Special Guest Designer that is extremely talented named Maria! You are going to love her!
Have a wonderful rest of your weekend!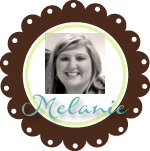 Subscribe to Everyday Cricut
to learn more about ways to use the Cricut in your cardmaking and scrapbooking!