Blogger Rachelle said...
that is adorable! looks like a great cartridge! really enjoy your blog!
Rachelle
sweetzuka@gmail.com
Congratulations, Rachelle!! Please email us your address details to cricutchristmas@gmail.com. I will ship it out to you later in the week.
I am posting all this week since Joy posted all week for me last week. Isn't she the greatest!! Anyway, I will be posting a week of sympathy cards. I had to make a ton of them last week and needed inspiration and could not find much. So, I thought it would be great to give some to you guys for when you have to make sympathy cards yourself. I hope you don't think I am a Debbie Downer by posting this type of card all week, but if you are a card maker you will eventually make one of these kinds of cards and any bit of help and inspiration Joy and I can give you with your Cricut projects we will!
Don't forget to check out our personal blogs to see projects we made using the cartridges! Click the links below!
Courtney Lane Designs
Have a wonderful rest of your weekend!!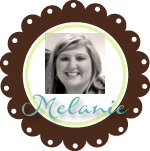 Subscribe to Everyday Cricut
to learn more about ways to use the Cricut in your cardmaking and scrapbooking!