Today's favorite projects are Christmas Layouts!
Joy's Favorite Layout was this Pop-Up Layout for all of you who have tons of photos and love layouts that move!
Layout Closed (You Lift up the section right under "Let It Snow")
This is Joy and today's videos will show you how to make a pop up layout! The video is in two parts because there was quite a bit to explain but once you get the hang of it, the project takes no time at all! Originally, I learned to make this type of layout at the retreat at Club Scrap last year. They always have the most unusual and innovative ideas!
In order to make the Cricut cuts, I used the Winter Woodland cartridge. I cut the "Let It Snow" (pg. 62) out at 5" using blue glitter paper from DCWV. I suggest using the multicut button set at 3 to cut the DCWV glitter paper since it is quite thick. I cut the shadow using white glitter paper from DCWV and the frame in brown Core'dinations paper. I ran the brown paper through the Cuttlebug using Swiss Dots folder and then lightly sanded the dots to make them show. Snowflakes were also cut using the white glitter paper.
I cut the snowman and snowwoman (pages 46 and 47) at 4" with the white glitter paper and cut the corresponding layers using red, pink and blue glitter paper. Finally, I cut the tree at 4" also.
This is Melanie and all three of the Christmas Mini Cartridges Christmas mini cartridges, the Winter Woodland cartridge, and Core'dinations cardstock.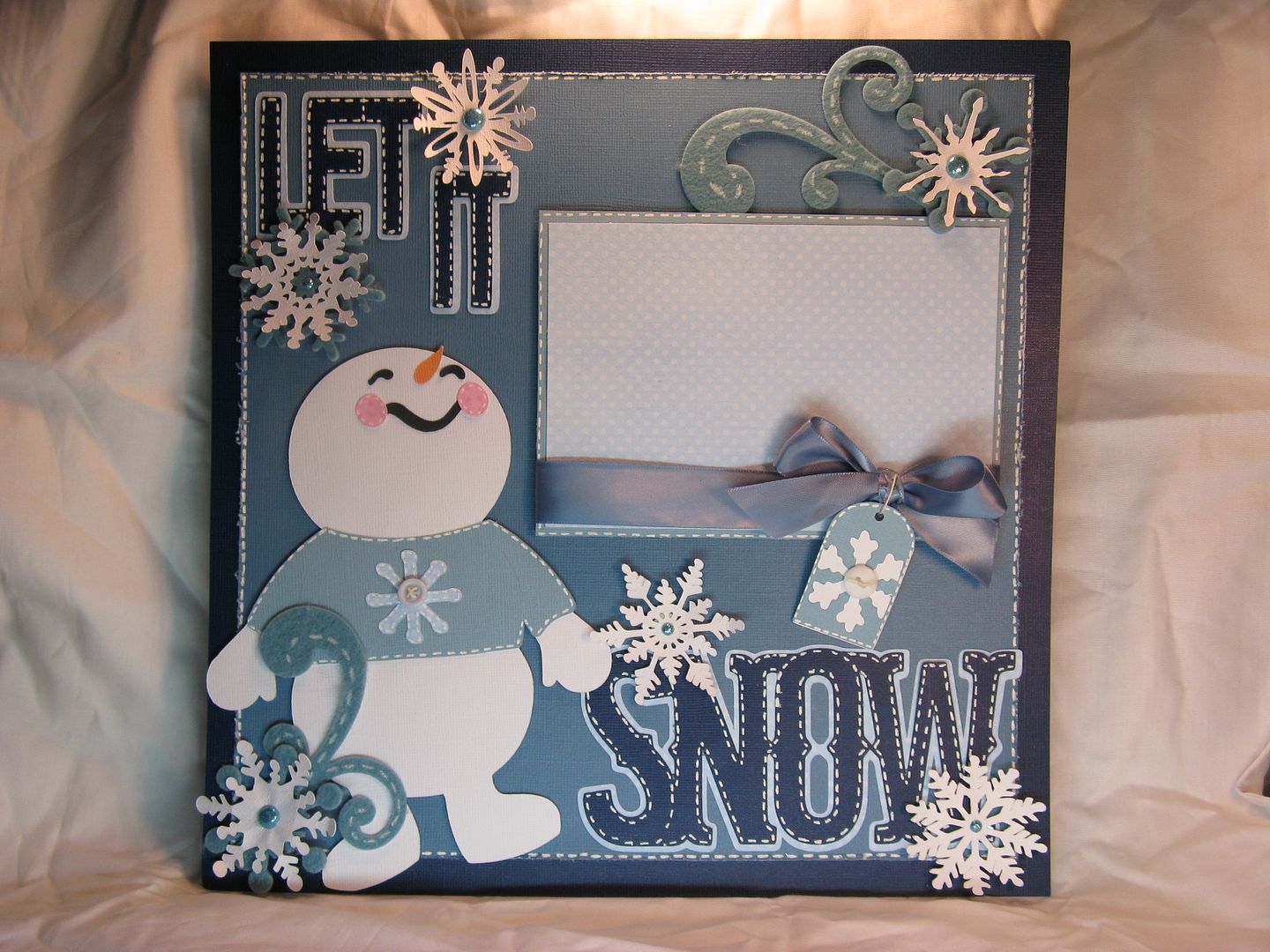 I cut the title (page 62 in your Winter Woodland handbook) at 4 3/4". I also cut the shadow feature at the same size and layered them together.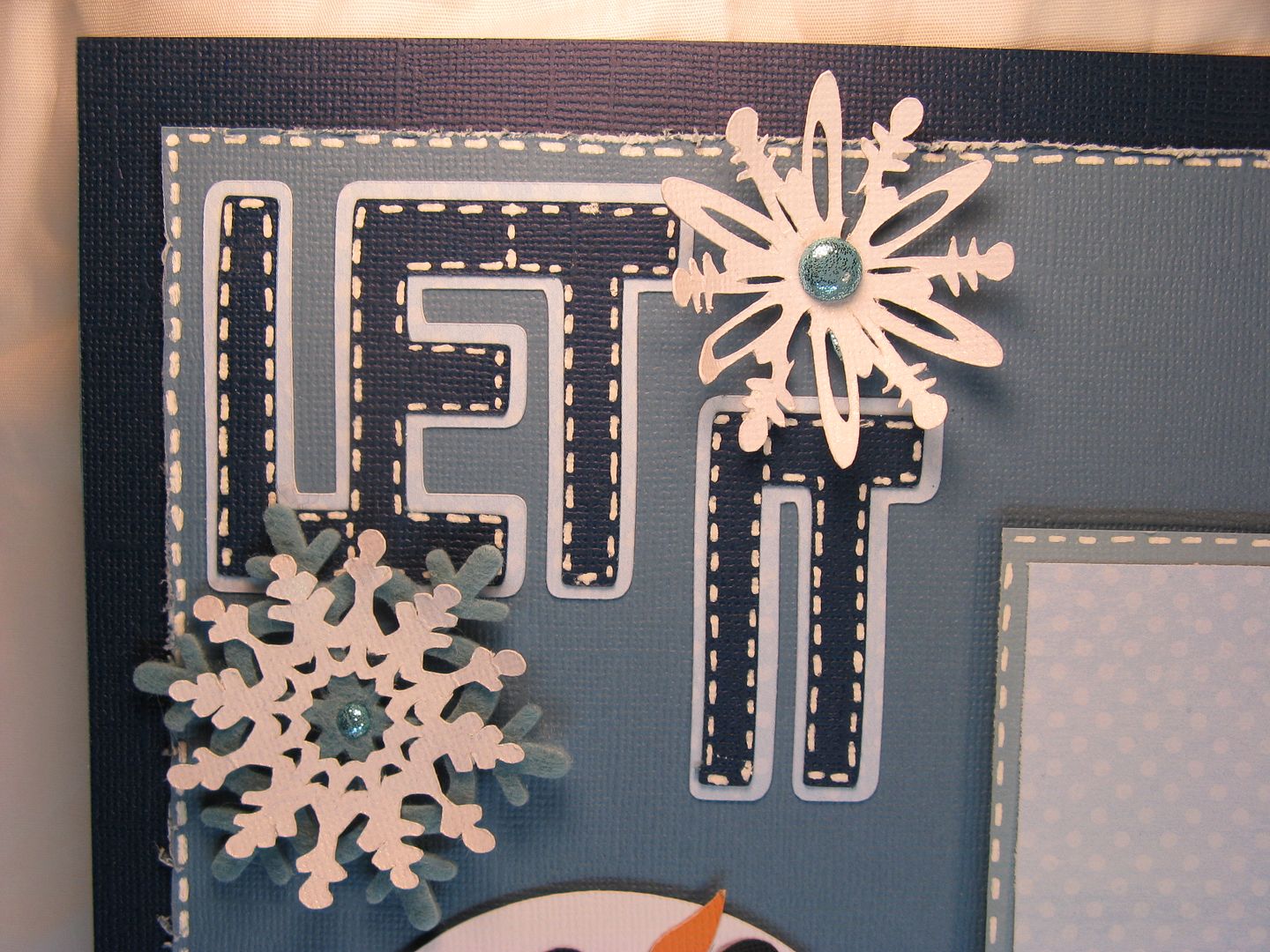 I also pulled out my trusty white Signo Uniball pen and added some faux stitching.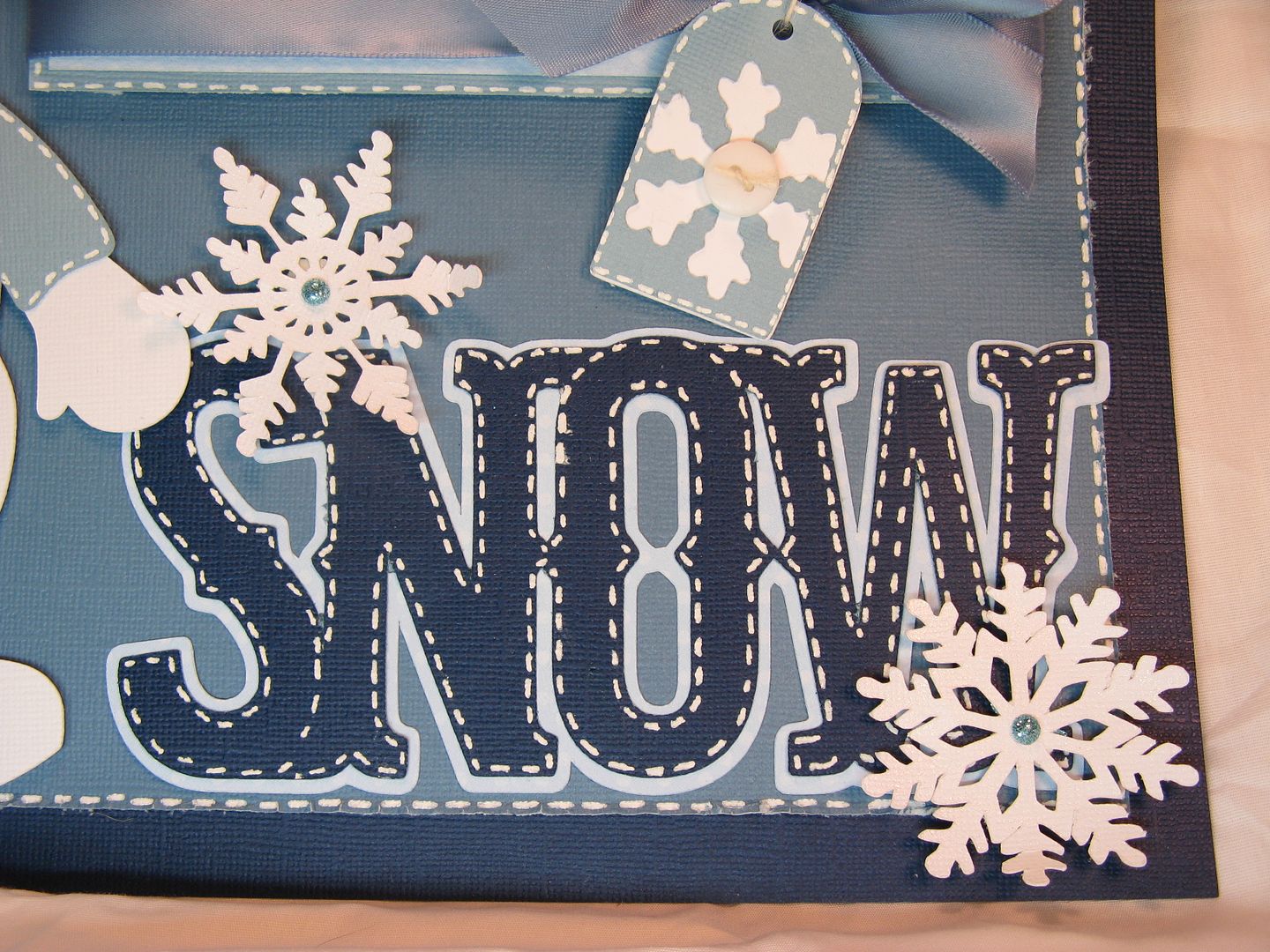 The snowman was cut using the Snowfriends mini cartridge at 7 1/2". Isn't he just the cutest!!
This mini cartridge has 4 sets of layers for each snowman, including a layer for the face. Too cute, right!?!
She also cut a tag using the Very Merry Tags mini cartridge. There are so many cute choices, but this little snowflake tag goes with this layout perfectly! It was cut at 2".
She cut snowflakes from the mini Snowflake Flurry cart. All six snowflakes are cut at 2". Most are VERY intricate and probably should not be cut very small.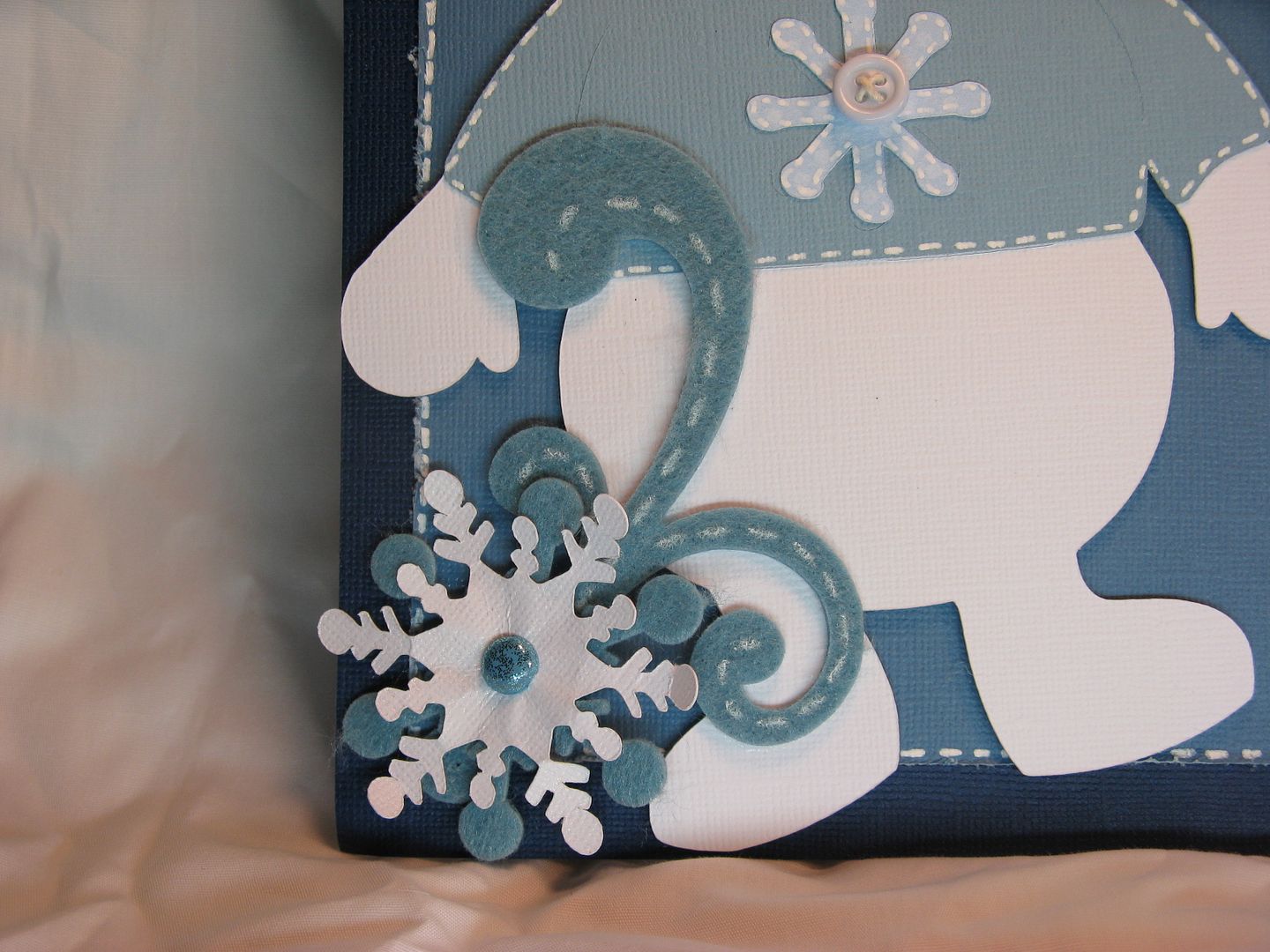 I used some Close To My Heart felt and twinkle brads to add a little extra to the snowflakes. Also, the snowflakes were sprayed with iridescent gold glimmer mist.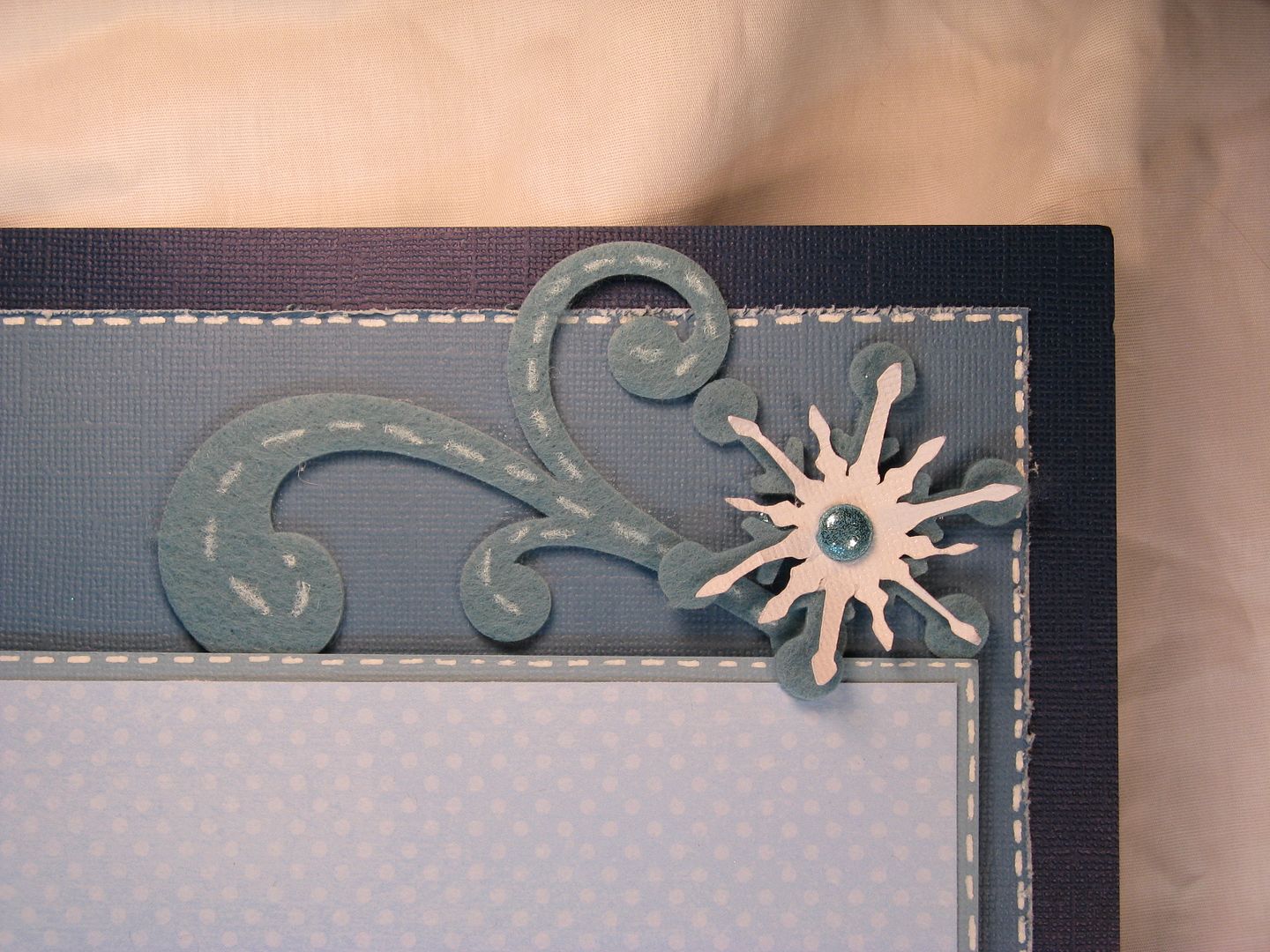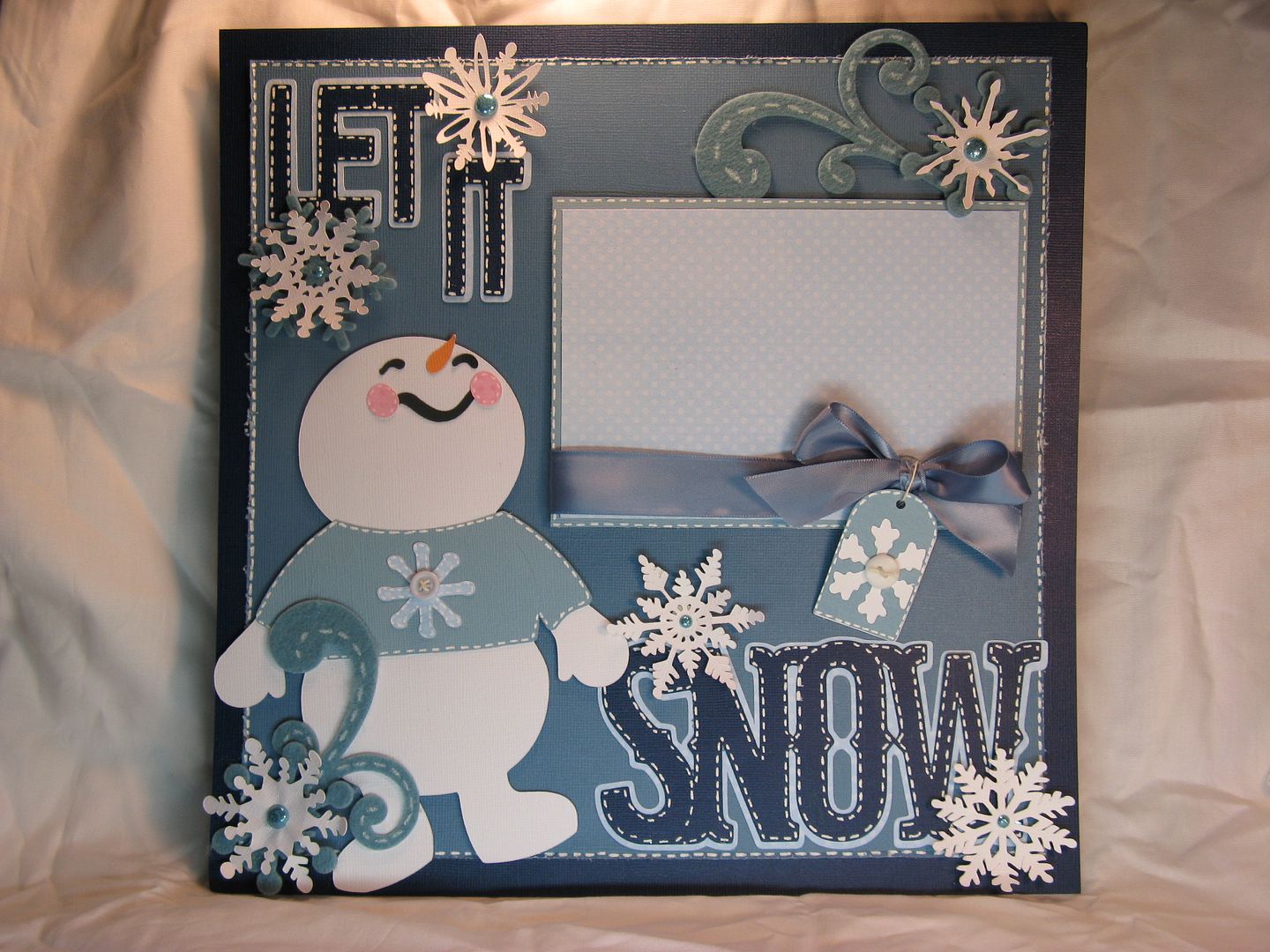 Have a Terrific Thursday!!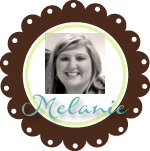 Subscribe to Everyday Cricut
to learn more about ways to use the Cricut in your cardmaking and scrapbooking!