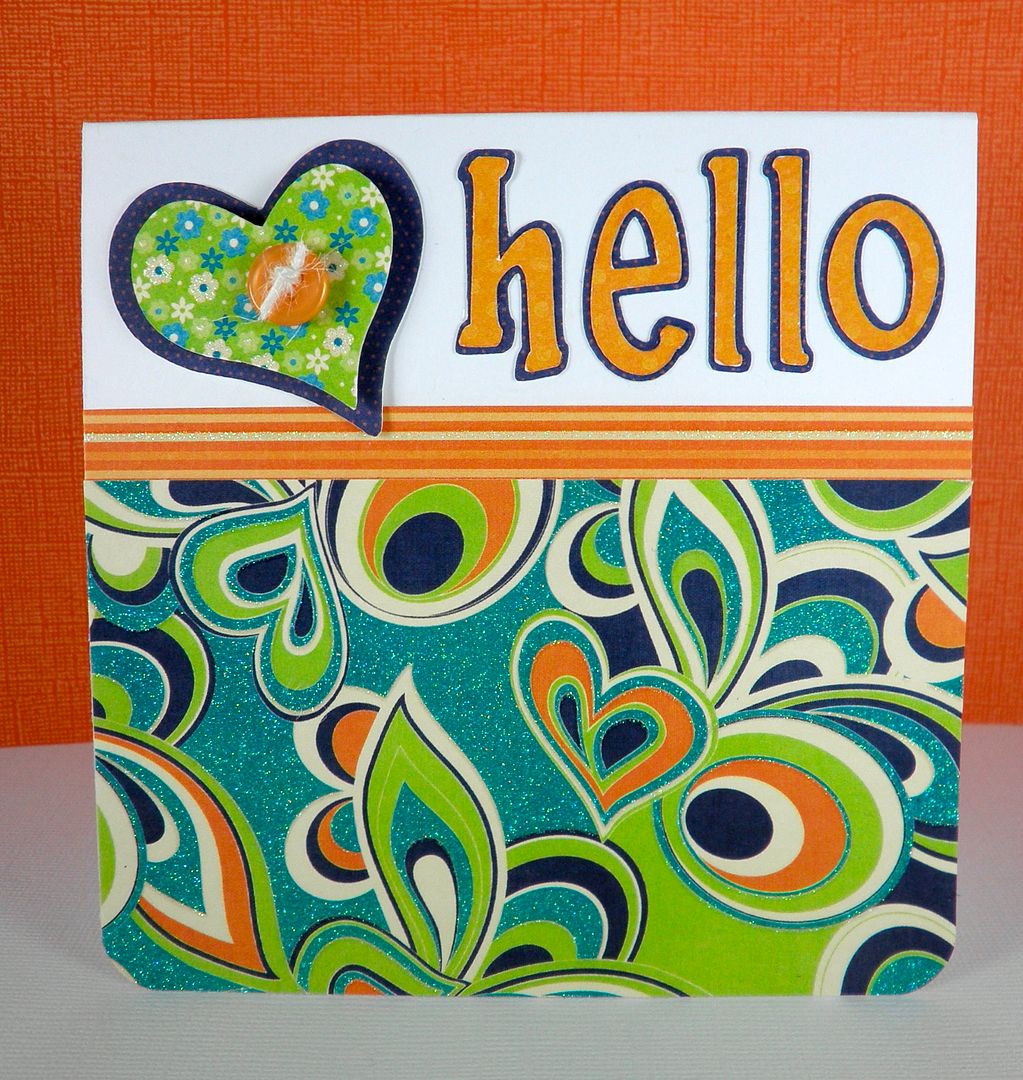 Hey, hippie chicks! I saw this cute "Hippie Chick" paper pad from DCWV and knew it would be so fun to pair with the new
Cricut Lite Feeling Groovy cartridge
.
You can see that the funky hearts on the bottom 2/3 of the card and the funky heart on the
Feeling Groovy cartridge
are a perfect match!
So, I decided to make this 5-1/2" x 5-1/2" card and use the heart image and then spell out the word "hello". I used my "fit to length" button for the word "hello". I entered the length I wanted the word to be and then the machine will find the right height/size to cut everything out. This is such a handy tool for card makers especially, I made sure to figure this out for the shadow FIRST. The correct height was 1-3/4".
Next, I cut the heart at 1-3/4" in navy stripe paper and then the inside heart at 1-1/2" so there would be a thick outline. I used a Papertrey Ink orange button and threaded some jute through it and tied it.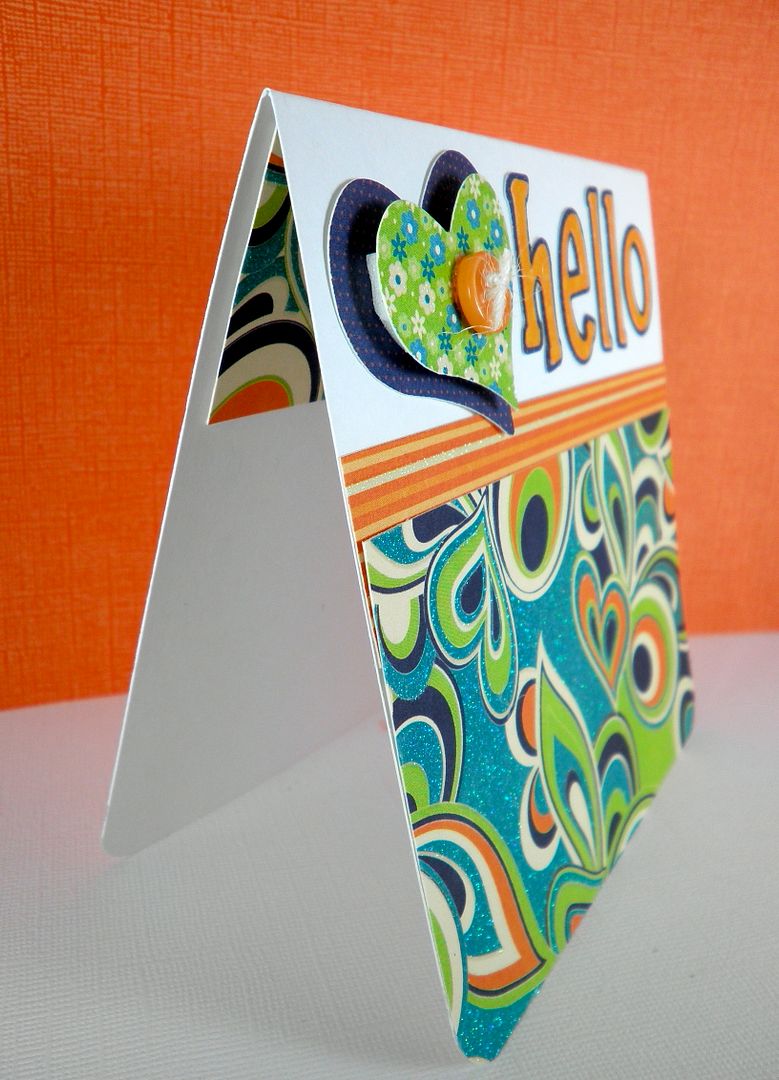 I added a piece of matching paper to the inside and called it good! Rounding the corners on the bottom added a little interest and matched the swirls/roundness of the design.
I hope everyone had a fun, yummy, and enjoyable holiday!
Stay tuned for a fabulous Melanie creation coming up next!
Subscribe to Everyday Cricut
to learn more about ways to use the Cricut in your cardmaking and scrapbooking!