Preserves
Linda said...
We are campers and love the outdoors. Great layout and I use my Cuttlebug all the time. I must check out the Cricut Lite Wildlife cartridge
Thank You
Linda in Stanwood
June 24, 2010 11:29 AM
Tie The Knot
Natalie said...
I love this card especially because it reminds me to get out my darn Cuttlebug!!!!!! I always forget to use it to add texture like this! Great job!
mtmcbroom at gmail dot com
June 22, 2010 12:33 PM
Congratulations to this week's winners! Please contact us at cricutchristmas@gmail.com with your address details.
Have a great rest of your Sunday!!!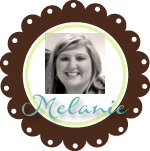 Subscribe to Everyday Cricut
to learn more about ways to use the Cricut in your cardmaking and scrapbooking!