Hello, friends! This is Melanie and today I have a card I made using the
*NEW* Freshly Picked cartridge
and
Bella BLVD paper
. I just love this cartridge!! It has some really great gardening images on it and if I was not always crafting I would garden. Maybe with this cartridge I can do it vicariously through paper.
On this card, I did not cut one of the regular cuts. Instead I cut one of the layers and just cut it big. I cut it at 6 1/2" to be exact. This tulip head is supposed to go with the tulip and bulb cut, but I like it all by itself. I also cut the leaves which are the base/shift cut at 3". Then I just assembled the tulip how I wanted it on the card.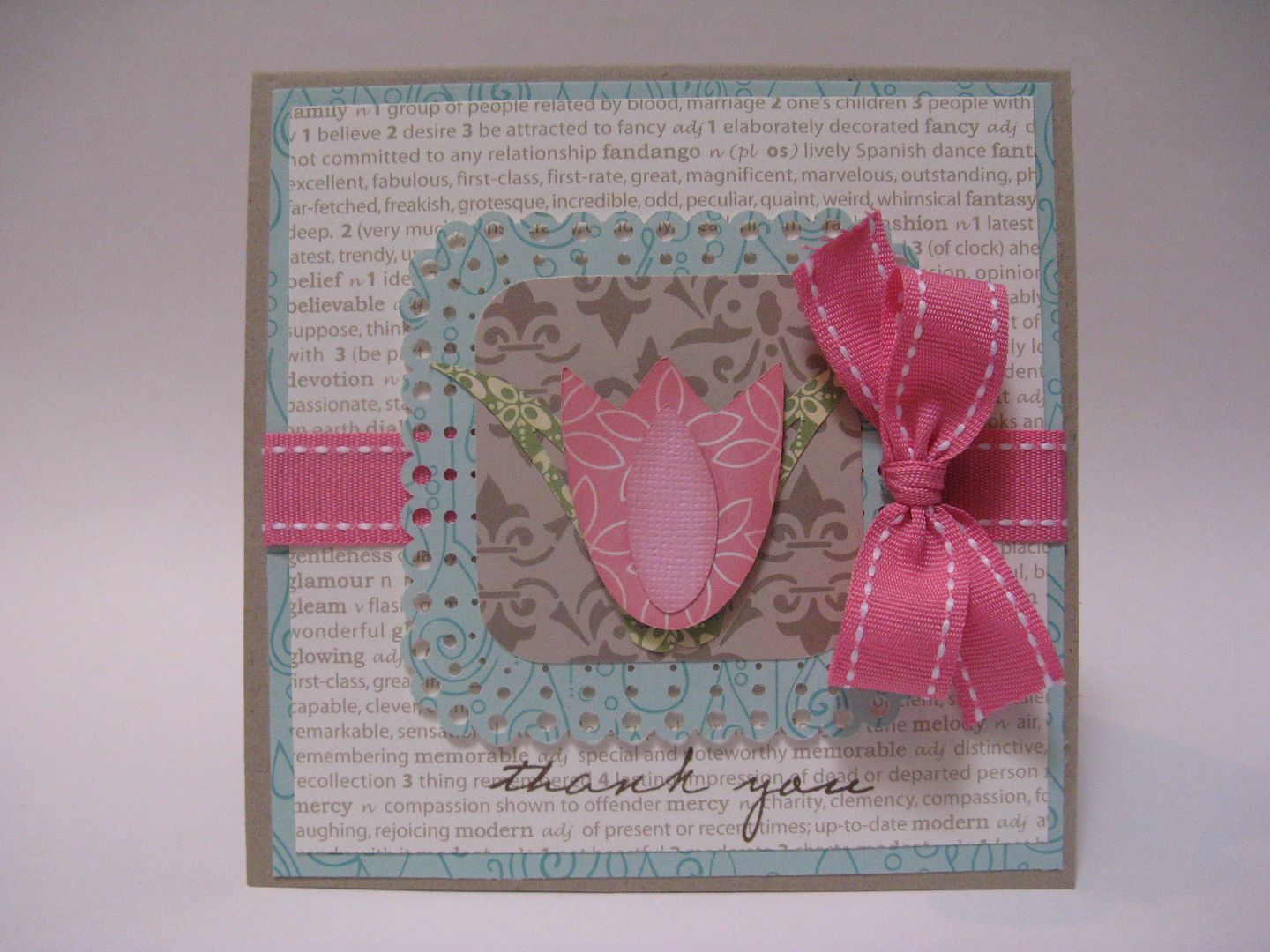 Ok this is a 5" x 5" card. I used a Martha Stewart punch around the page punch for the focal point.
I used Papertrey Ink stamps and ribbon.
Here is the tulip and bulb cut I was talking about. I cut it at 1 3/4". I thought it would be perfect for the inside of the card.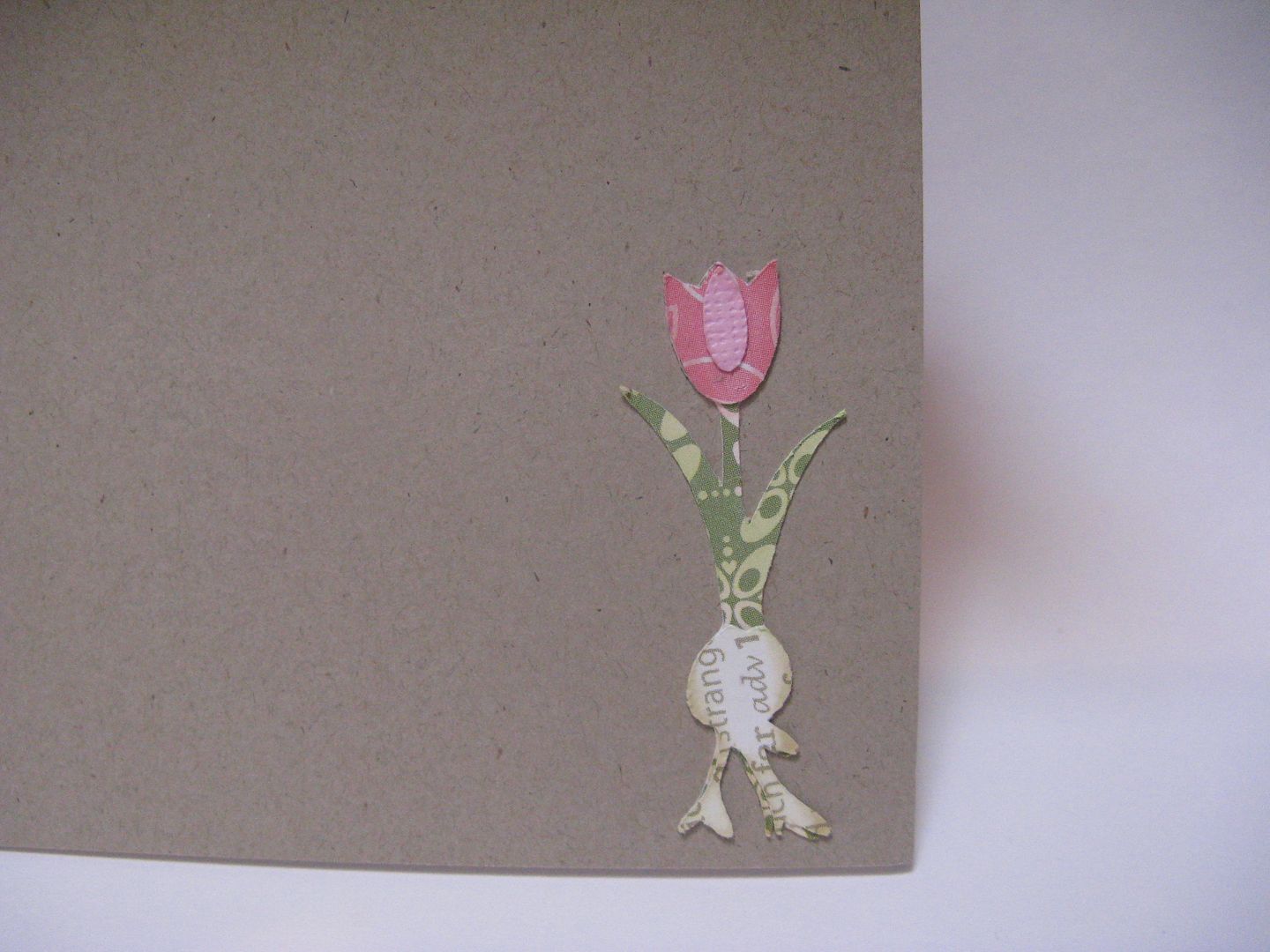 Thanks for stopping by today! I hope you are enjoying all of the projects this week made with the new cartridges!
P.S don't forget about our fantastic giveaway this week! We are giving away 4 of the new cartridges to ONE lucky winner!
P.S.S I am picking my winners on my blog today, so if you participated in the giveaways over there make sure you check in to see if you are a winner! I am not picking winners until late afternoon, so you still have time to win one of the awesome cartridges I am giving away! I am also giving away a surprise giveaway that I will announce today on my blog. Click here to check it out ==>
Courtney Lane Designs
ALSO
Joy is posting another project today over at her blog, so you are going to want to check that out! She is also giving away a ton of prizes! Click here to go there ==>
Obsessed with Scrapbooking
Have a great Wednesday!
Subscribe to Everyday Cricut
to learn more about ways to use the Cricut in your cardmaking and scrapbooking!