Hello, peeps! This is Melanie and today I have a card for you that I made using the FABULOUS
Just Because Cards
cartridge. I love this cartridge so, much. I think it is one of those cartridges that is a total must have....even if you are a scrapbooker!
On to the card...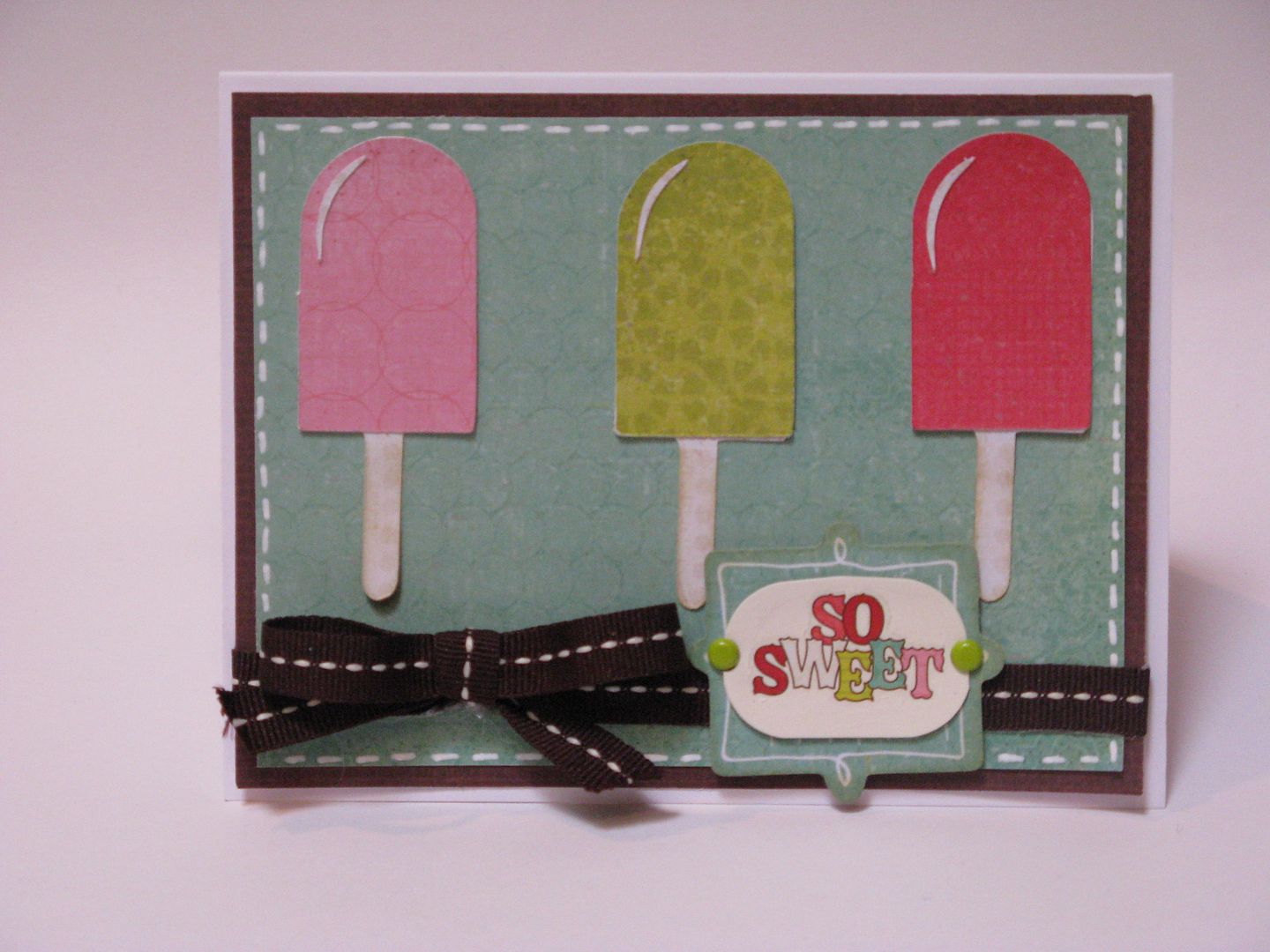 I was thinking that the little ice pop on this cartridge was so cute and that I could not decide which flavor I wanted for my card. Therefore, I chose all three!! It was an easy choice since they are calorie free!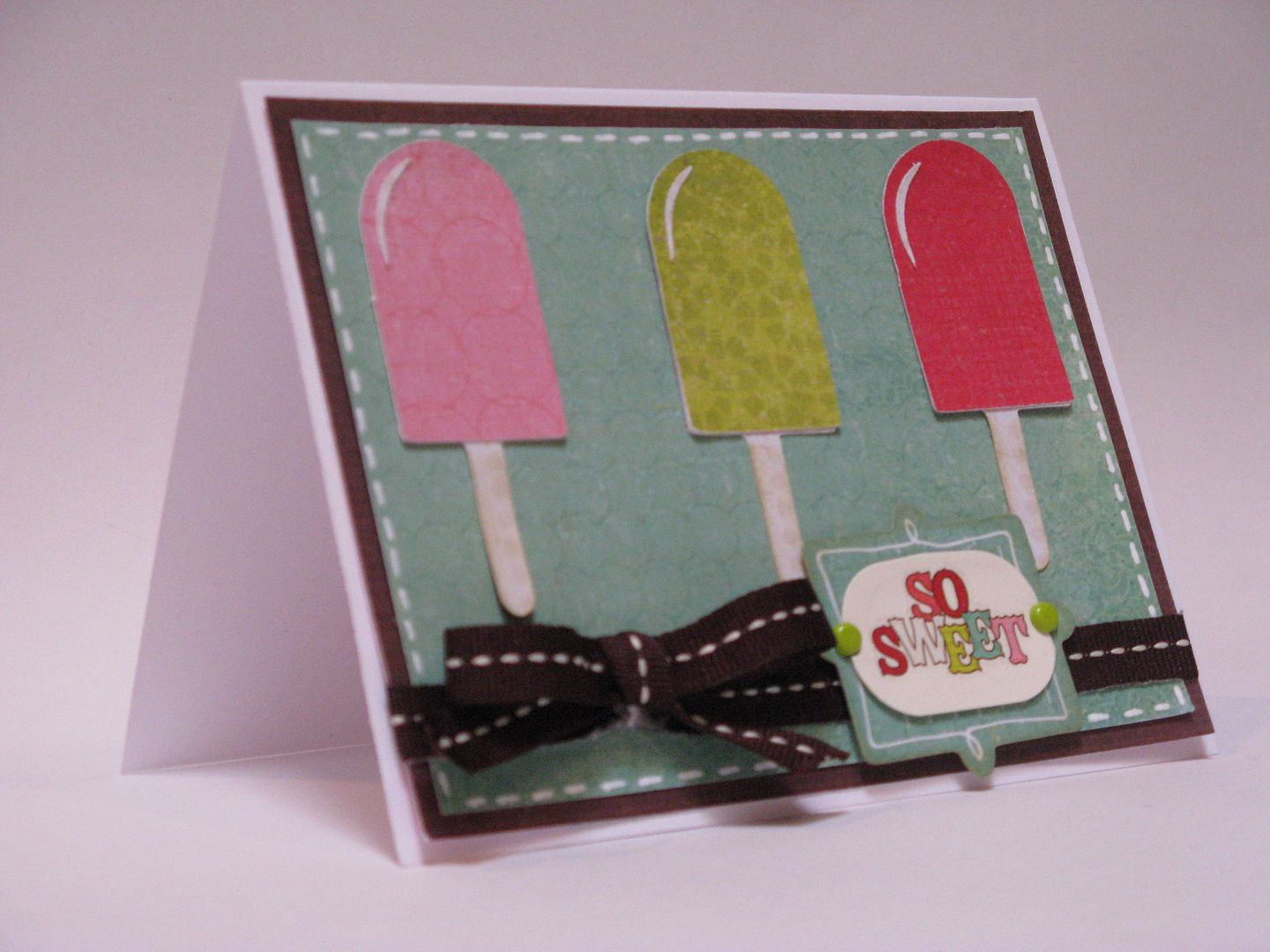 The 'ice pops' are cut at 6". The sentiment is a
rub-on
from the
Crate Paper 'Paper Doll' line
that coordinates with the
paper
. I put the rub-on on some paper then stuck it to one of the journaling stickers that came with the paper. Voila! Instant sentiment and no stamping required!
Thanks again for stopping by today!! Make sure you check in tomorrow because Joy has a fantastic layout that you are going to want to see!!!
Have a wonderful day!!!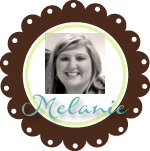 Subscribe to Everyday Cricut
to learn more about ways to use the Cricut in your cardmaking and scrapbooking!