WATCH OUR USTREAM THURSDAY NIGHT (4/8/10) AT 8 PM CENTRAL TIME TO SEE WHO WINS!
How awesome is it that provo craft gave us an expression to give-away to one of our FANTASTIC viewers!?!
All you have to do is sign up as a follower and leave a comment on this post. Tell us what is your favorite thing to see on this blog(videos, simple cards, fancy cards, layouts, layouts with new cartridges, layouts with old cartridges)
We will be drawing for the expression next Thursday evening.
Thanks for all your love and support! We appreciate all of you!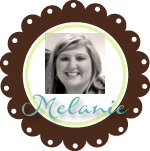 Subscribe to Everyday Cricut
to learn more about ways to use the Cricut in your cardmaking and scrapbooking!