Craftyanny said...
Congrats girls, enjoy your new stash
Anne x

mahuntington said...
What a pretty card. The colors you chose were just perfect. I think I like the scallops added the best.
Cosmo Cricket paper pack:

AShu93 said...
This is a really pretty card & I'm looking fwd to scrapguy's posts.
Congratulations to all the winners!

If you are one of the winners mentioned above please email us at cricutchristmas@gmail.com with your address details. You will have two weeks to claim your prize.
Thanks again everyone for another fun week!!! Make sure you are all follower and leave a commment on ==>

THIS

<== blog post for a chance to win a Cricut Expression.
Have a wonderful rest of your Sunday!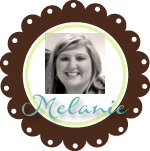 Subscribe to Everyday Cricut
to learn more about ways to use the Cricut in your cardmaking and scrapbooking!