Hi, this is Joy and today's home decor item is a banner! I made it for my daughter whose birthday is coming up in March - St. Patrick's Day to be exact! Let me tell you, it was a big day for my in-laws when she was born on St. Patty's Day, as they are both Irish all the way back to the Emerald Island....I could do no wrong after that. Woo hoo!
I cut the banner at 11 1/2" using the
Cricut Mother's Day cartridge
- the process was very quick!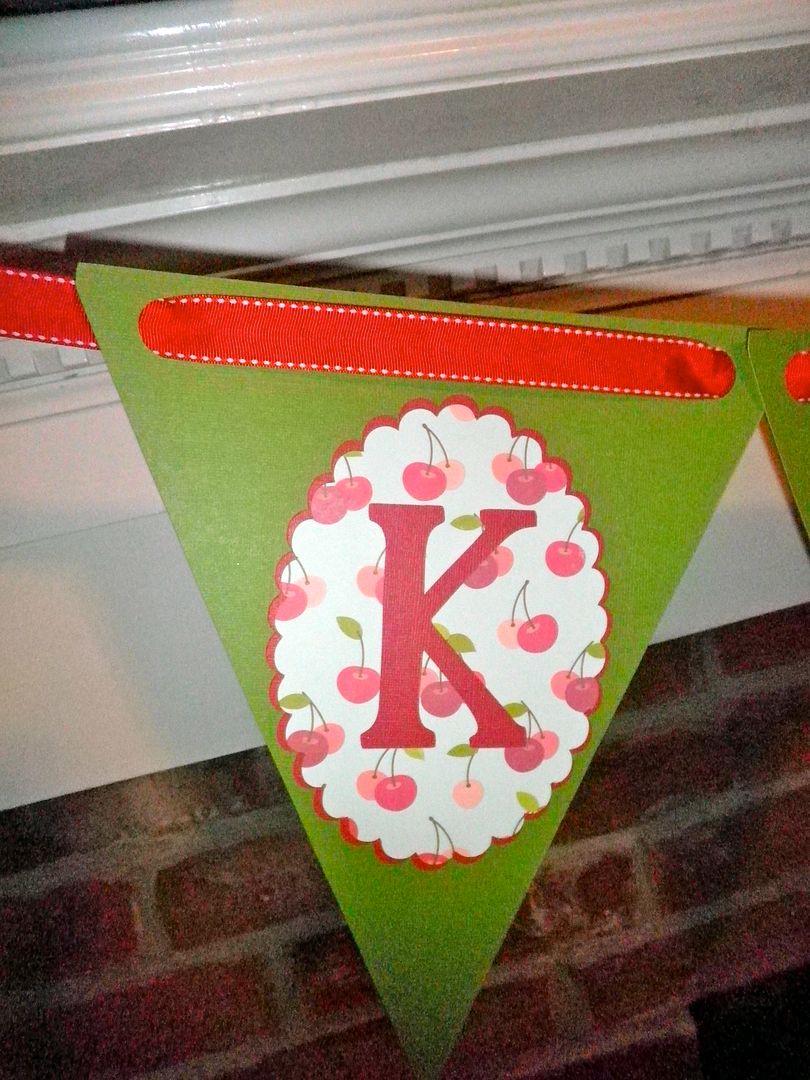 The inside lettering was done using the Cricut A Child's Year cartridge. These were cut at 6" and then the outside scallop was cut at 6 1/4". What's great about A Child's Year is that it not only has this scalloped oval font, but also a regular font. This cartridge is packed with hidden goodies all over the place. It's definitely one of my favorites!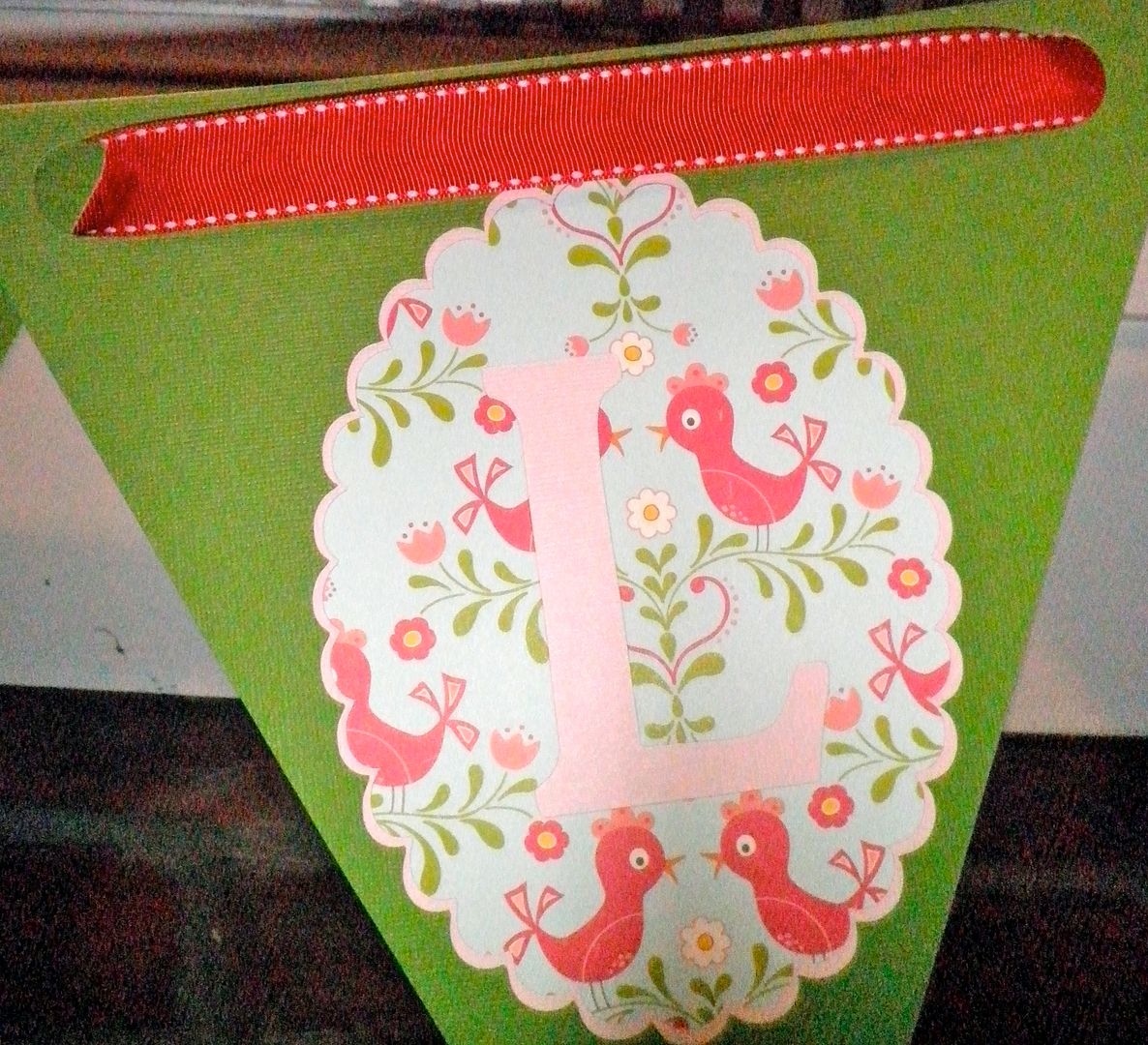 Oh, the letter "L"....what happened? It looked so good on my desk - I could see the pink L with no problem and yet, from a distance, not so good. I forgot to do a trick I try and do with everything I make. The trick is to put the project a few feet away from you and squint. All kinds of things become obvious with this method. Colors that don't work become very obvious, for one. Also, it gives you an idea how to balance the project. I left this mistake so I could tell you about the trick....OK, and maybe it was also late and I'm tired. Hee hee!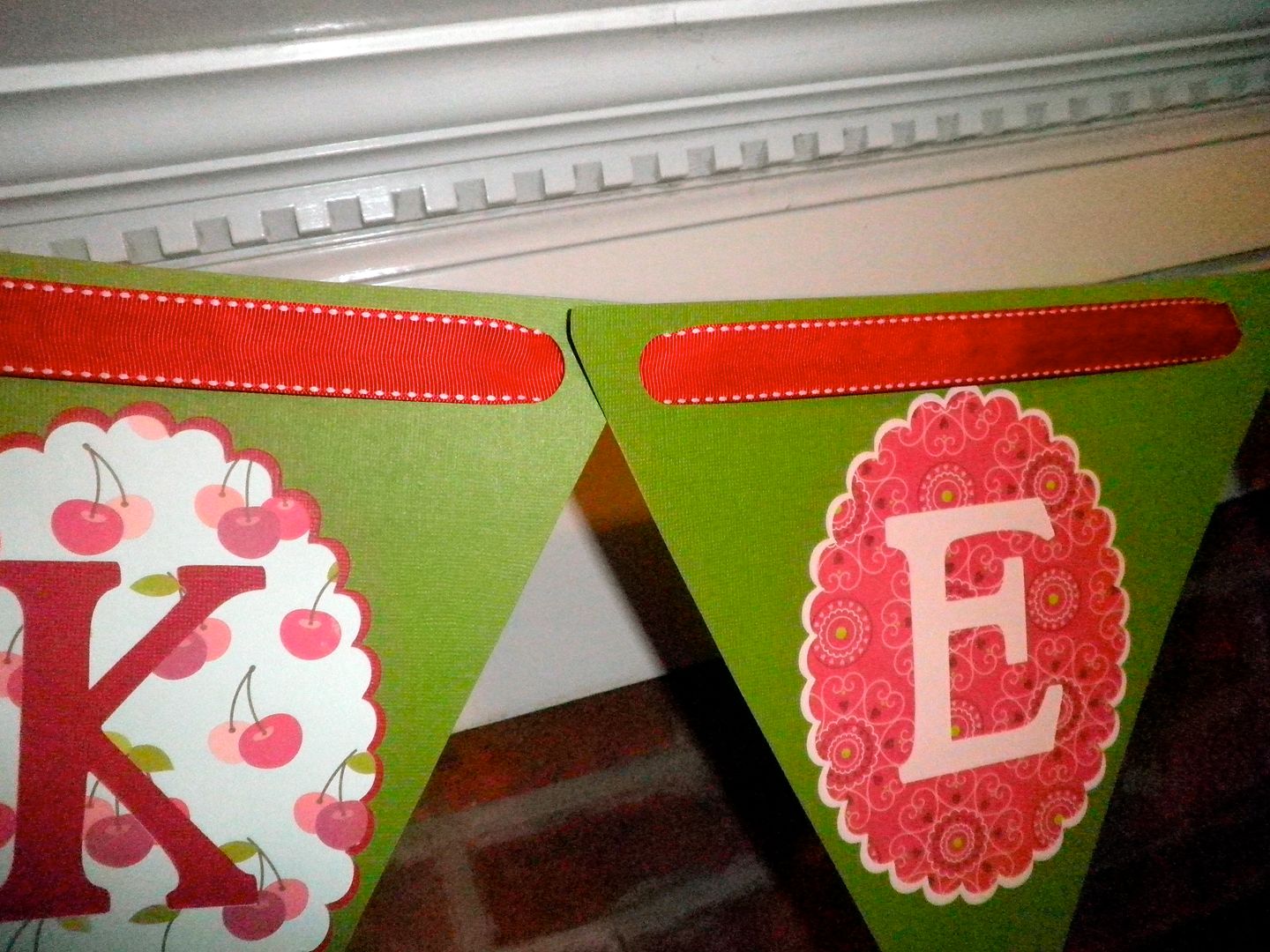 Moving on, here is how I joined the banner sections - just used some thick grosgrain ribbon I had on hand from Michaels. Paper was from Core'dinations, October Afternoon and Bo Bunny. Quick and easy!
Tomorrow, join us for Wild Card Wednesday and be sure to be here Thursday - big things are happening that day that you don't want to miss out on.

Subscribe to Holidays with the Cricut
to learn more about ways to use the Cricut in your cardmaking and scrapbooking!