Hello, everyone! This is Melanie and I would like to wish you all a very Happy New Year! Today I have a card that is very appropriate!
I know that the
Calligraphy Collection cartridge
is not a cartridge that everyone loves as much as I do, but this cartridge has some really cool stuff on it. When I was deciding which numbers to use for this card, I grabbed several cartridges and cut numbers out to test. Calligraphy Collection won hands down for the look I wanted for this card.
I cut the numbers at 2 1/2 and layered them with the blackout feature. Then, I added bling to each of the numbers to give them a little more pop.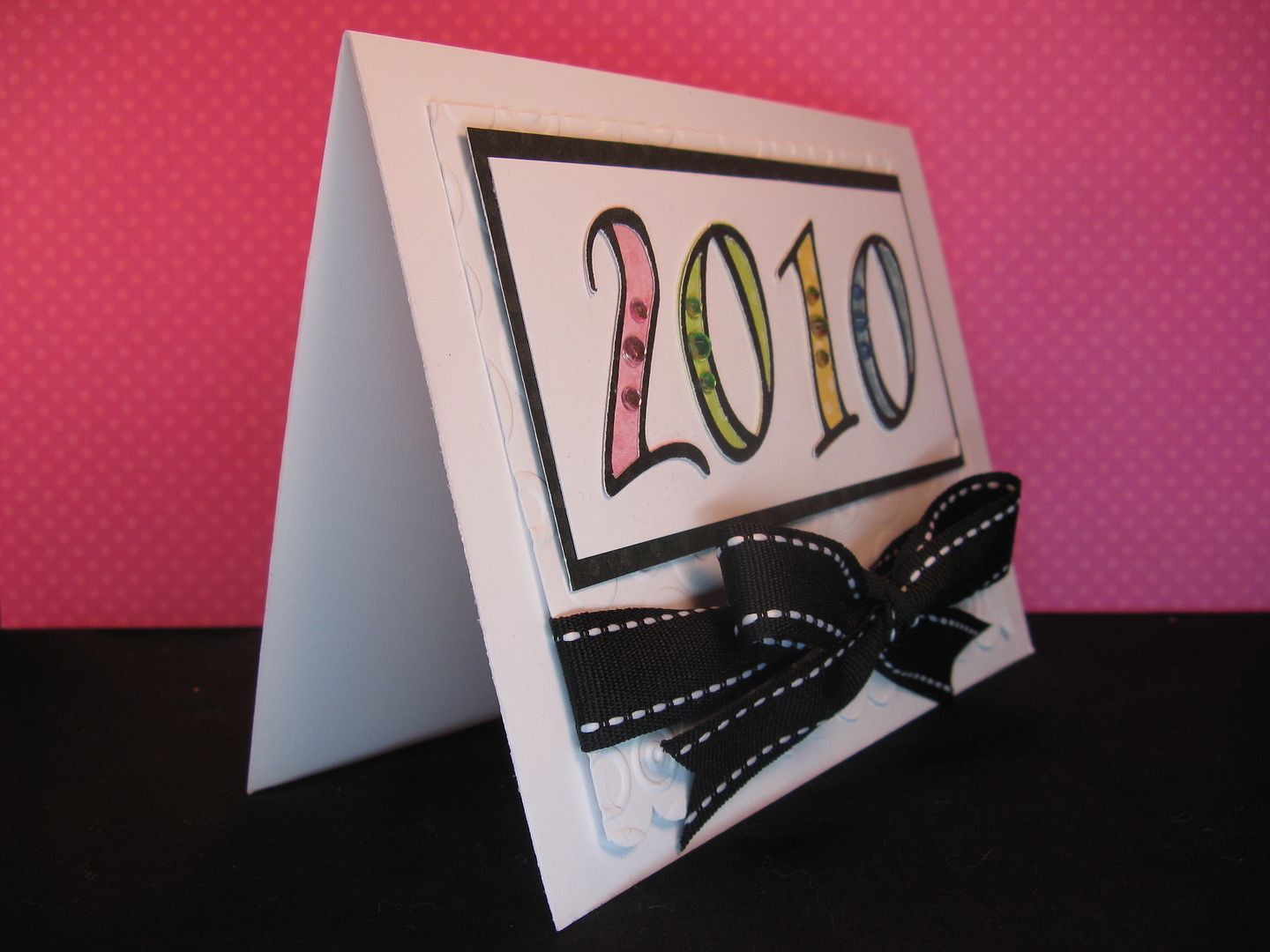 For a bit of texture, I used a cuttlebug folder called 'Spots and Dots'.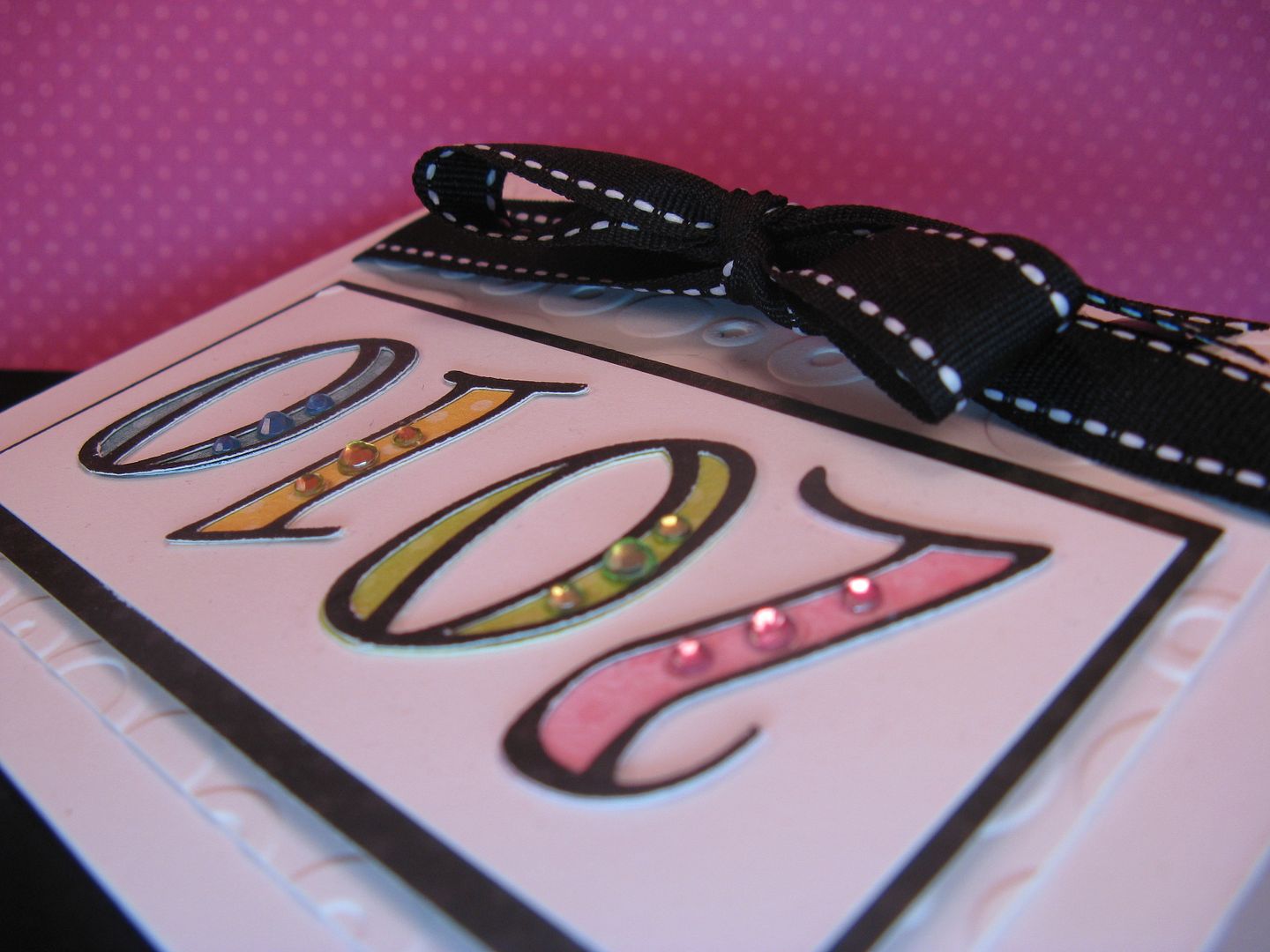 Thanks so much for stopping by! I hope you are having a wonderful day with your families. I am going to have brunch with the my family today at an awesome restaurant called Blue Mesa. It is our New Year's Day tradition, which means the diet starts tomorrow ;-)